TRAVEL // Hotspot – Spitzkoppe Campsite, The Most Beautiful Campsite In Namibia
17/5/2017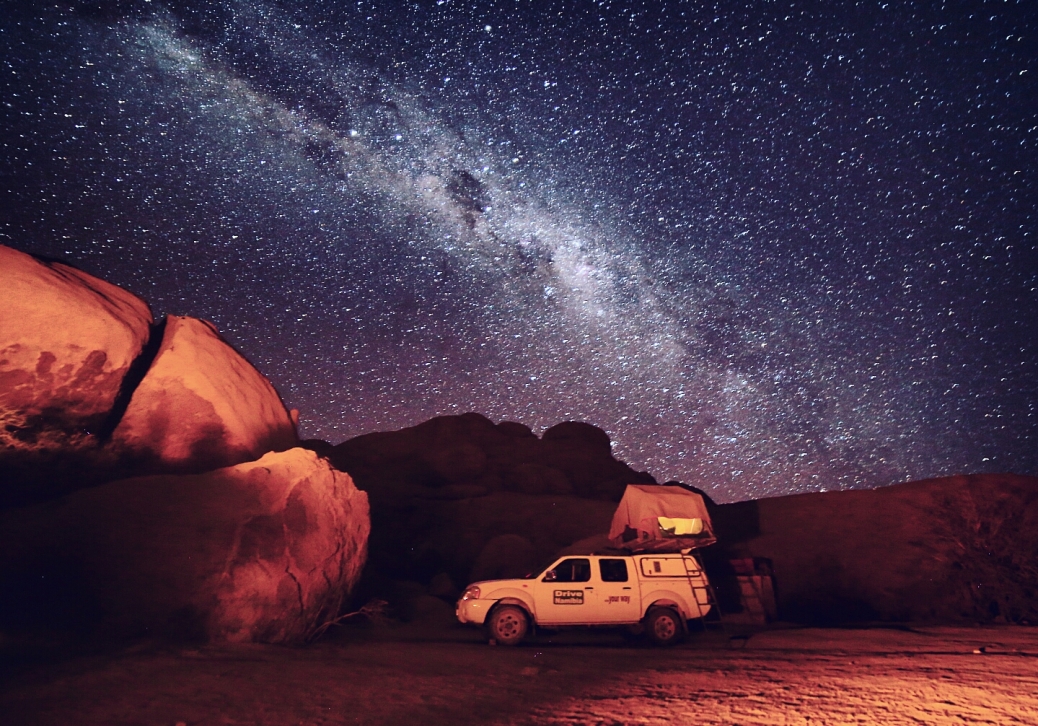 The sun falls down in a glorious sunset, the intriguing mountains turn red. He lits the bonfire, while I grab a dusty bottle of wine from the backseat. When the stars appear I hold my breath and I think to myself, this is how it feels to be free. Spitzkoppe Campsite in Namibia is an amazing place to camp.
The Spitzkoppe Campsite is world famous and it's indeed thé most beautiful campsite in Namibia. This mountain oasis in the Namib desert, with unique oversized boulders and secret caves, allows you to camp in complete peace and tranquility. With the majestic Namibian "Matterhorn" as backdrop, and with the next camping site kilometers away, each visitor owns the mountain during his time here. The campsites have a dry toilet and showers are available at reception.
Sunsets are spectacular, but only when night falls you are reminded what that over used word awesome truly means. Living in a city and have forgotten the unearthly potential that stars embody. At Spitzkoppe Campsite, they stretch from horizon to horizon, shimmering in the dry air, unfettered by light pollution or air pollution. Just…
WOW.