TRAVEL // A culinary experience in Swedish Lapland: Checking in to the Arctic Gourmet cabins
25/1/2019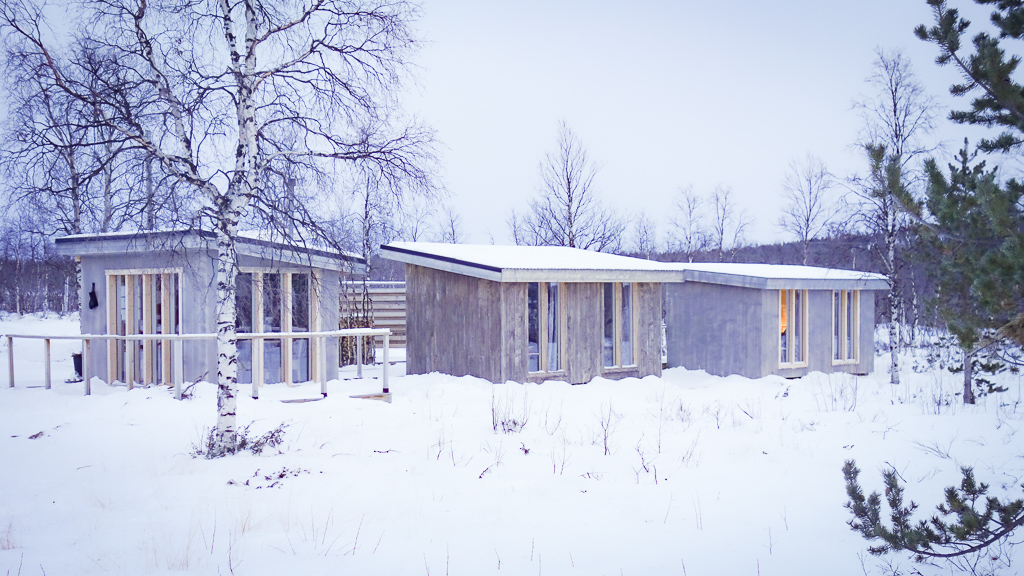 "Red or white?" Thats the only question that needs answering in Arctic Gourmet cabin. The amazing get away run by chef Johan and his family in snowy Kiruna all the way in the most Northern part of Swedish Lapland.
Arctic Gourmet cabins is located in a small village Kaalasjärvi 22km from Kiruna at a huge lake with a stunning backdrop of the majastic mountains of Swedish Lapland. Far away from any city light to be able to enjoy the spectacle of the Northern light. If you are lucky enough that is, like the two of us!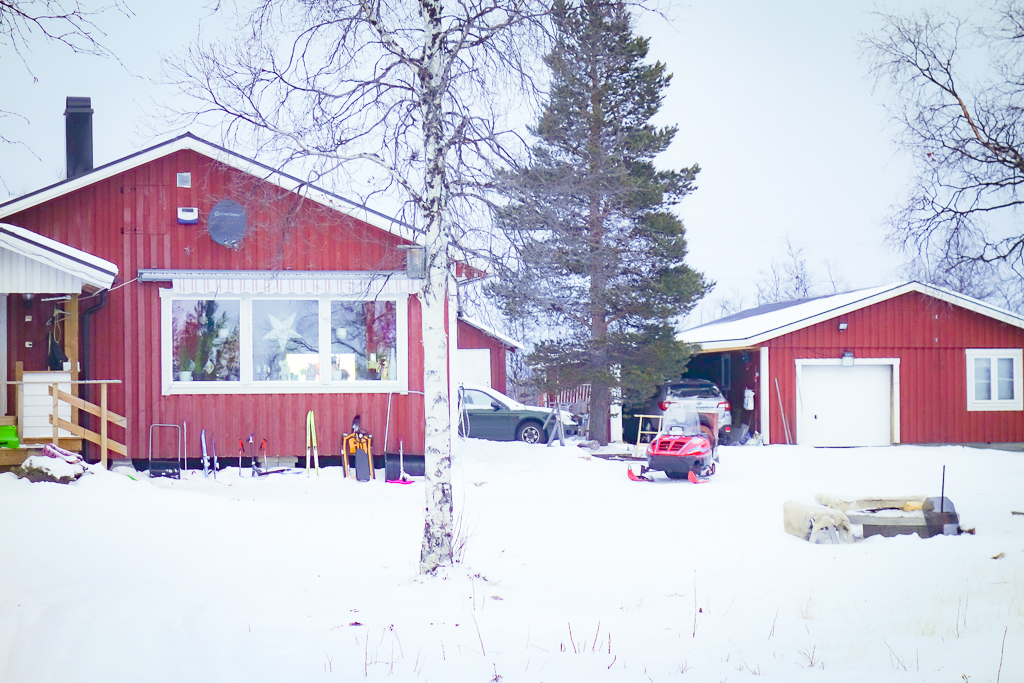 Lust for life, food and nature.
Talking to Johan I immediately sensed his lust for life, food and nature. He really has a passion to introduce his guests into his world and give you an unique experience- combining nature, fantastic local food and a comfortable stay. A stay in which we felt far away from city life, were able to reconnect with nature and not having to think about anything for a change. Well except for the wine then.

With only 2 suite style cabins, stocked with all you need and build by family and friends in 2012 (with a capacity of 2 persons only) mentioning that there are no crowds is an understatement.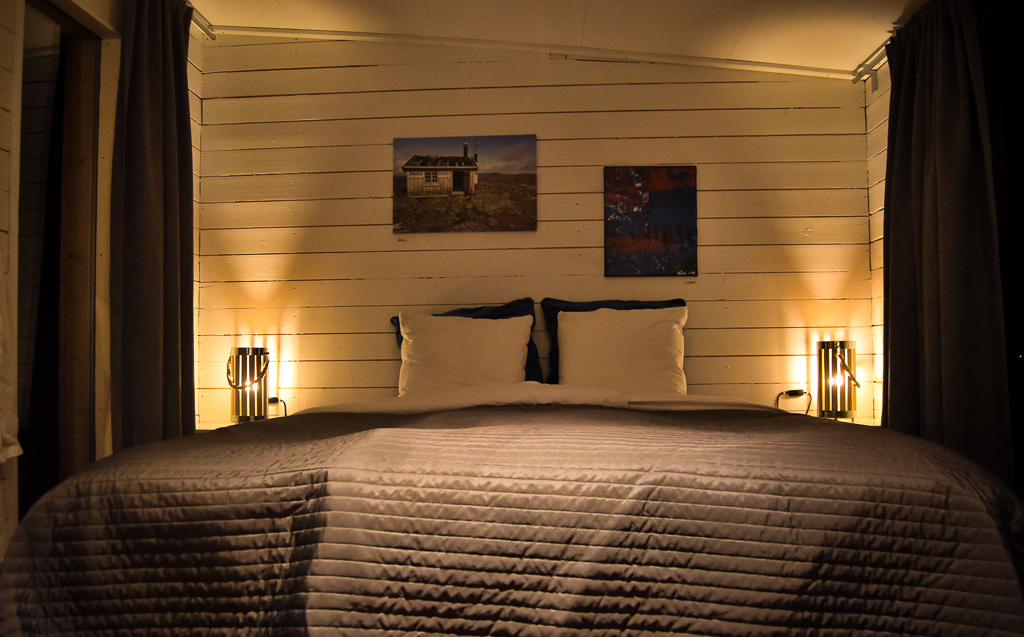 Our arrival
When we arrived, we were welcomed by Toa the dog and were given our cabin by Malin (and got a quick check if we didn't have any allergies and/or were vegan, vegetarian).
The other cabin was already occupied with a lovely couple from the US (who booked a year up ahead!) with who we spend two great nights of eating, drinking and chatting away. All accompanied by the rhythm of the food, wine and ambiance supplied by personal chef Johan.

A way of life that celebrates food, travel, and cultural exchange.
Because thinking it's only about the food you're wrong. Inspired by Anthony Boudin (rest his soul), Johan has the same idea about what food actually is. So much more then something that just fills the belly. Same as Bourdain's, Johan's work articulates a way of life that celebrates food, travel, and cultural exchange. A true kindred spirit we would say 😉

Waking up in the morning with a healthy breakfast you realize what makes this place so special. Besides feeling and being really remote, Arctic Gourmet is a place for lovers of everything good. The bohemian and the burgundian. What an unique combination, having best of both worlds!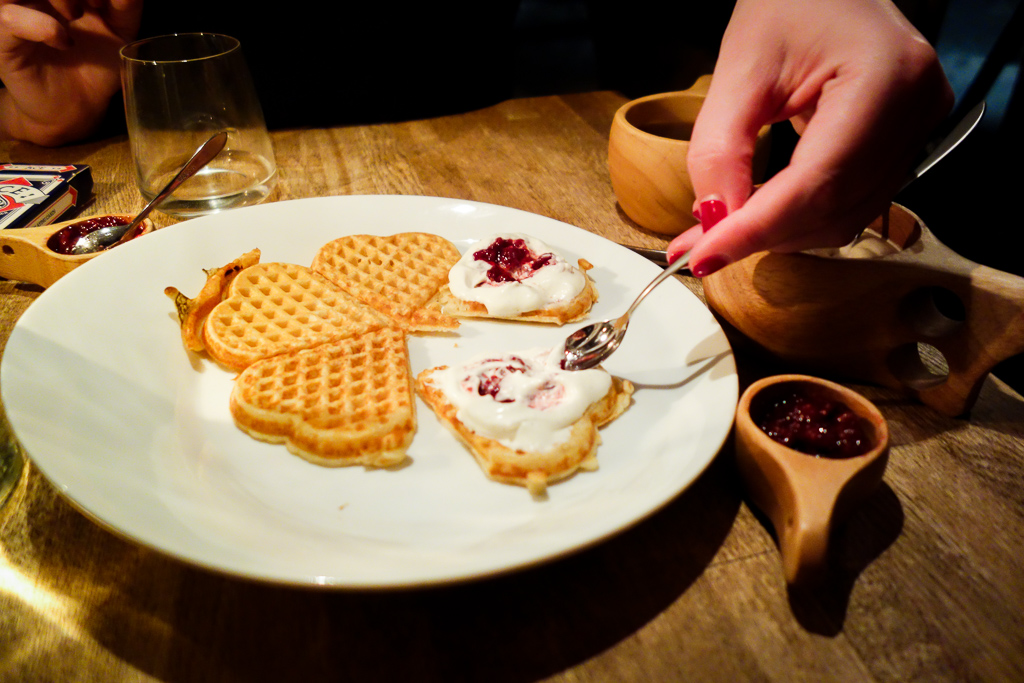 We love…
The fact that Arctic Gourmet cares about the environment too. Besides that all meals are cooked purely organic and with locally sourced ingredients and organic hand soap, shower gel, shampoo en conditioner are supplied, Johan is busy 24/7 to think up new ideas to make his place even more sustainable. "Wouldn't it be great if we could use the energy of the fire outside (which he uses to cook particular dishes on every night) to heat up the sauna!" Zero energy waste!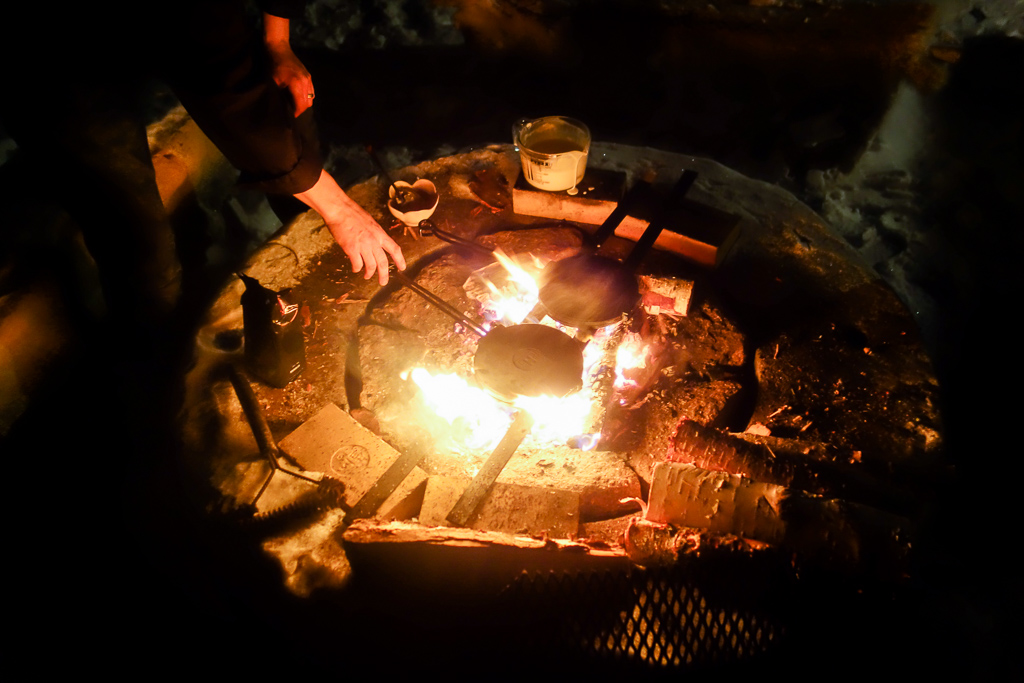 Oh yes the sauna let's not forget that one. With a bath outside always on the perfect temperature you can have yourself a little spa afternoon as Jovanna and me did after our morning of dog sledding. Because yes, you also don't have to worry about that. Just tell Johan what you feel like doing and everything is arranged.

With bellies filled and batteries fully charged, we were ready to go be back to the big city. See you again in summer Kiruna!
For everyone who got excited after reading our story, please take a look at https://www.arcticgourmetcabin.com for more information.
To sign off in the spirit of Anthony Bourdain: "Food may not be the answer to world peace, but it's a start."
With Love,
Martijn & Jovanna