TRAVEL // Lyon, France – Heaven For Vintage Lovers & Why Everyone Should Buy Vintage
24/5/2017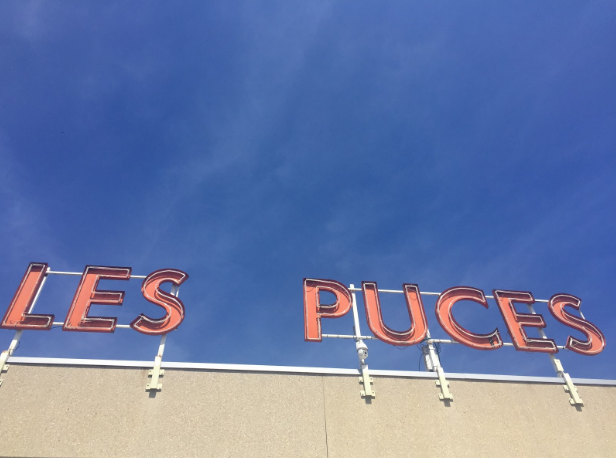 Last weekend I visited my lovely French cousin Loriane in Lyon for the first time. The only thing I knew about this city was that it's being crossed by two big rivers; le Rhône & Saône. The rest was a surprise. Turned out to be a good one!
La Vie Francais in Lyon
Loriane guided me into la vie Francais, by showing me around and surprising me with a lot of pretty places in town. We did not take the bike, nor the subways, just walked along small promenades á la pied. I was deeply impressed by the cities charm, the huge rivers and the beauty of the city. The architecture reminded me of Paris, the short walking distances felt like being in Amsterdam and the apartments reminded me a lot of Berlin as well. Loriane and her boyfriend are moving together, so we camped in their brand new apartment. And I have to say, waking up under a 4m high ceiling is pretty impressive….
In the early evening, we were waiting for Loriane's friends to come to a bar for "l'apero". We were holding our breath for a second when a huge flower pot crashed down from the second floor on the "terrasse". Luckily no one was hurt! We were sitting outside, drinking wines during the warm summer evening. After a while I felt some pain in my lips; I had to get used to the French sentences rolling from my mouth!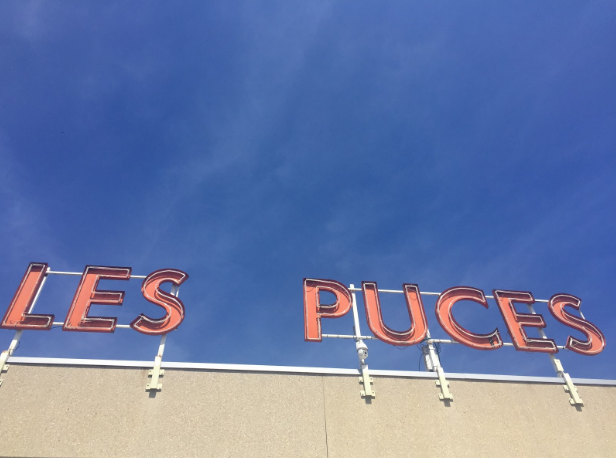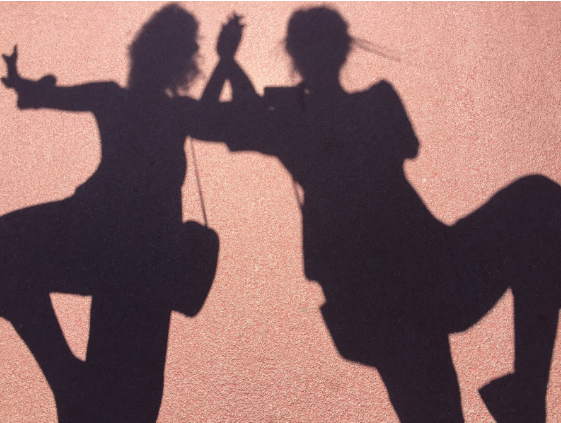 Flea Markets & High Fashion Vintage in Lyon
On Sunday morning a befriended couple picked us up while we were finishing our pain au chocolate in the morning sun, to visit a huge flea market. Just my cup of tea! We were looking for some chairs for Loriane's new apartment. We succeeded: all different ones, but in the same vintage style.
Et puis voilà… I walked right into the arms of a passionate high fashion vintage collector from Paris. She was telling me so much about different pieces, cuts, silhouettes and designers that I could easily could have sit down for hours with her. I fell in love with the short sleeved, red/white dotted blazer from the '70s from Yves Saint Laurent. The material, the shape, the quality….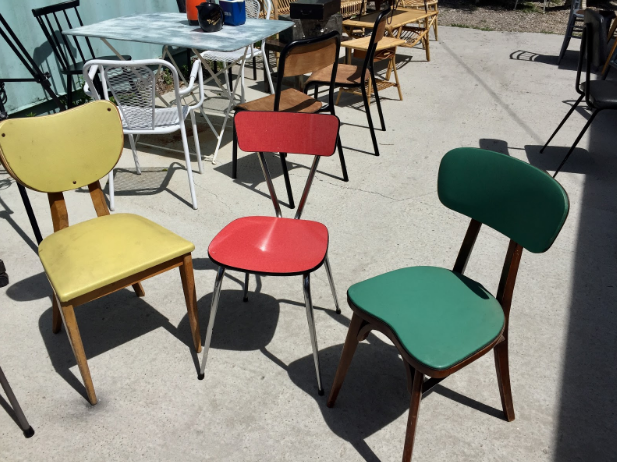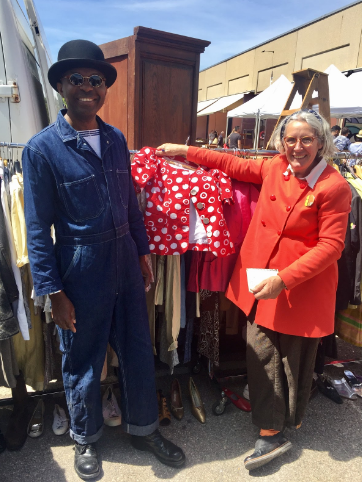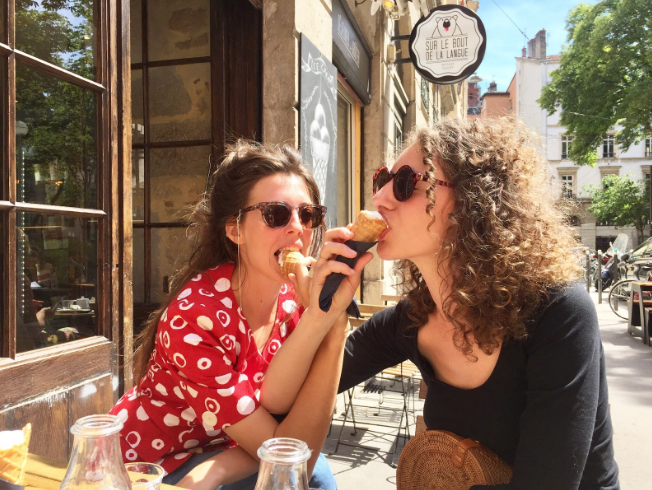 Why Everyone Should Buy Vintage Clothing
Since I can remember, I've always been a vintage lover. But one year ago, I started to collect more and more high fashion vintage pieces for the following reasons:
1) Quality: I don't think that there is any better quality than high fashion vintage (I'll explain that in another blog post!).
2) Consciousness: We have more impact on the industry than we think. As soon as our consumer behaviour changes, brands will follow…
3) Affordable: Modern high fashion is extremely expensive, but when you open your eyes you can easily find affordable high fashion items on flea markets, boutiques and online under € 50,-.
4) Originality: You can be sure that you will not meet anyone wearing the same item. I think that it's nice to stand out wearing a special item with a modern twist.
5) History: High quality clothes that contain some kind of history are pieces I can fall in love with.
6) Photoshoots: I love to collect items that I can integrate in photoshoots as well.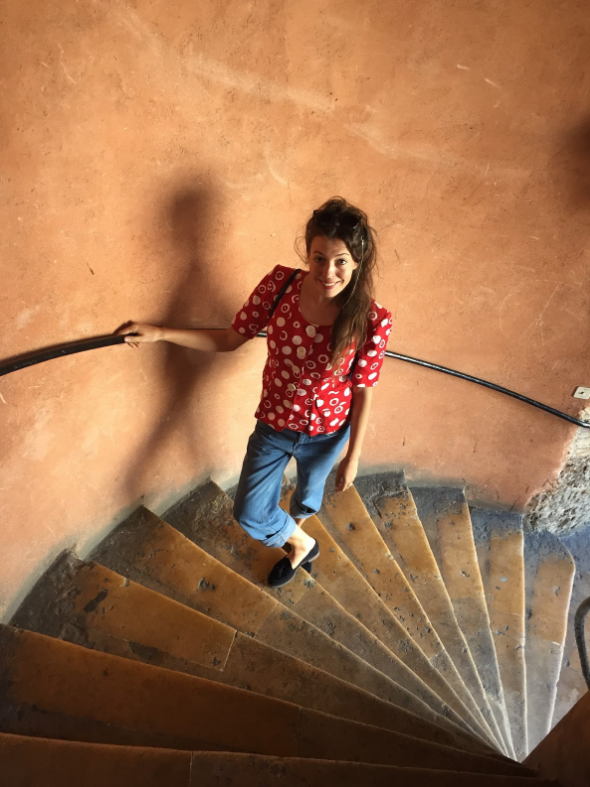 Blazer: Yves Saint Laurent €60,-(Lyon)
Boyfriend pants: Fendi €10,- (Berlin, Mauerpark)
Loafers: Tommy Hilfiger €30,- (Kleiderkreisel, online)
I sometimes hear people say that vintage items are quite special and therefore difficult to combine. Here is the trick: integrate one statement vintage item in your outfit and keep the rest basic. Doing this, you stay modern and you're able to create different outfits around the same piece. I love it!