How To Easily Get In Your New Kilim Boots
08/3/2021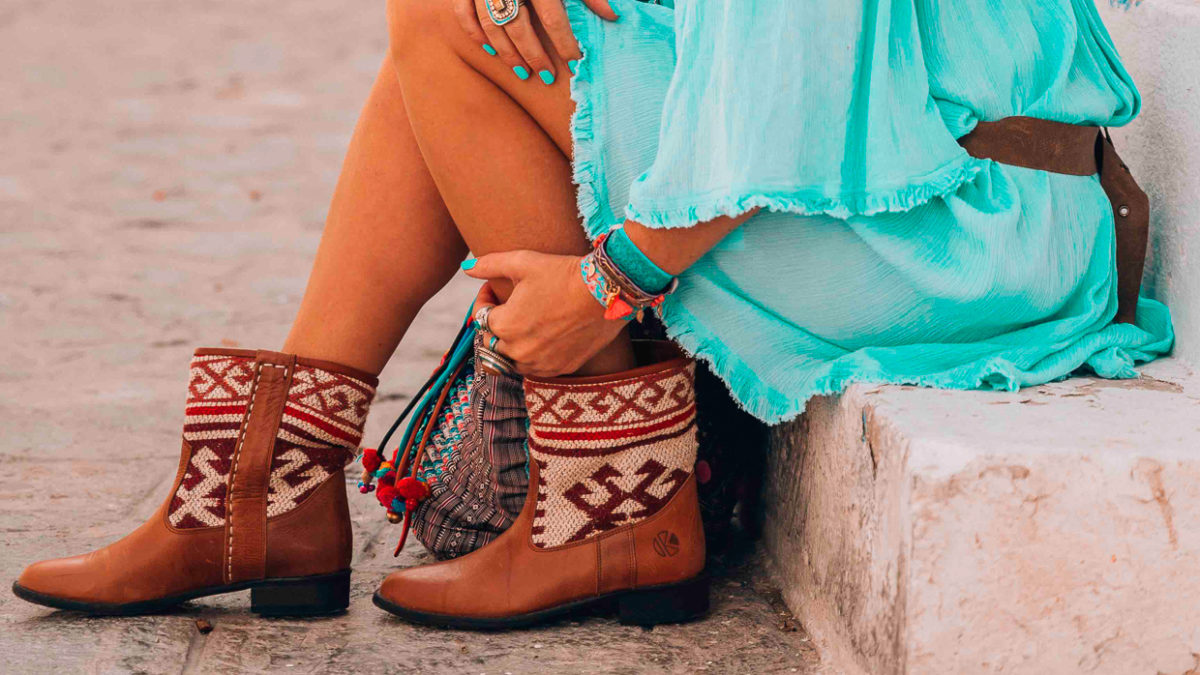 Your new leather kilim boots are here! Have you been struggling to get them on your feet? Don't panic! Leather boots take some time to get to know and they can oftentimes be stiff and hard to pull on. If you find this is happening to you, read on as our leather boot experts at The Kindreds are sharing with you today how to effortlessly get into your new kilim boots without breaking a sweat!
The Kindreds Method
We have found a foolproof way to get into your new leather kilim boots and it only involves a couple of minutes and two plastic bags! To quickly and easily get your new leather boots on, we suggest:
Find a comfortable spot to sit down.
Grab two thin plastic bags.
Place a bag on each foot and watch as your feet slide easily into your new leather boots!
You can either tuck in the excess plastic bag into your boot or rip away the part that is showing.
Enjoy! 
Leather boots can sometimes be challenging to get on. We hope our easy guide to effortlessly get your new boots on saves you some time so you can get out in your new kilim leather boots and stomp around town! For all your kilim accessory needs, shop The Kindreds here and don't forget to tag us at #thekindreds so we can see all the ways you style our accessories!   
With Love,
The Kindreds