How To Break In Your New Kilim Boots
08/3/2021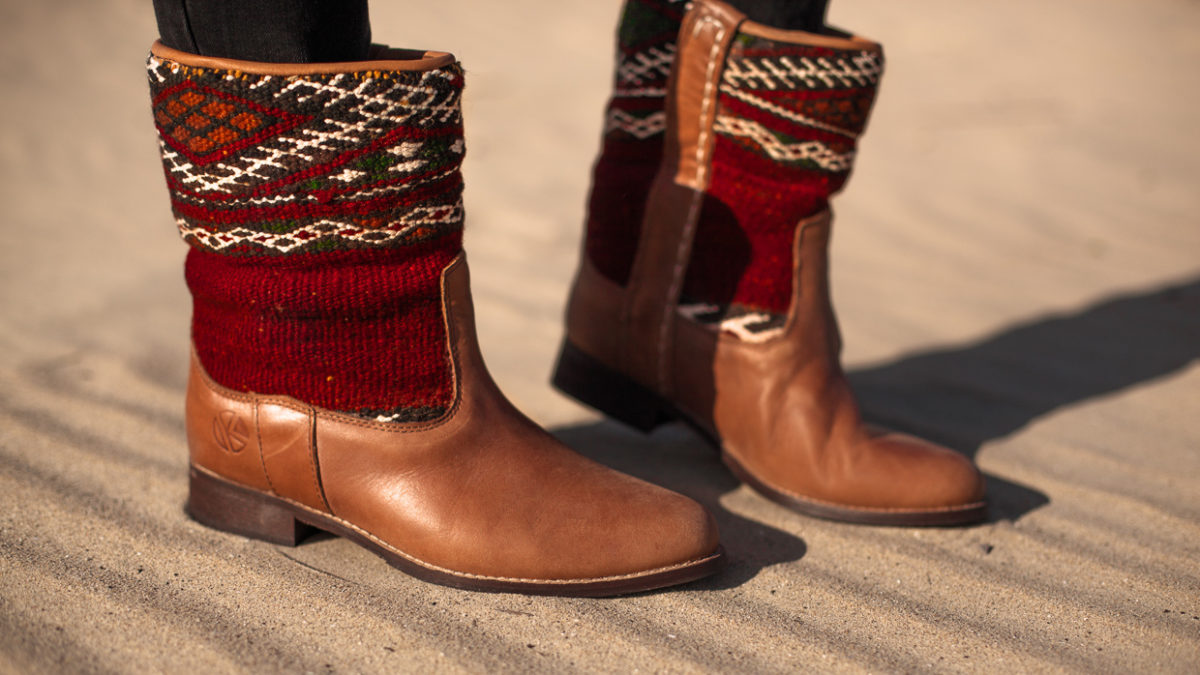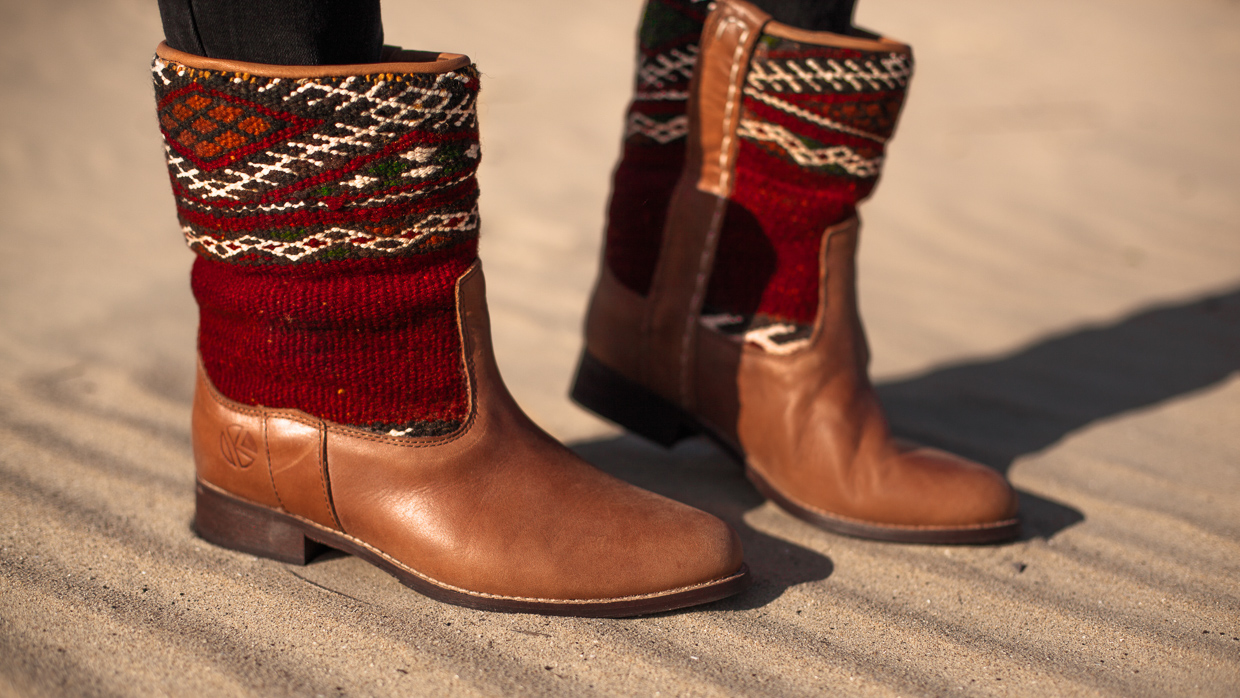 Yes! You just received your new, kilim leather boots and you're so excited to wear them! One critical step to follow when you welcome a new pair of leather shoes into your wardrobe is the break in process. Breaking in your new shoes will not only make them more comfortable, it will greatly extend the life of your leather shoes! Breaking in a new pair of leather shoes can sometimes be painful, but our expert shoe designers at The Kindreds are sharing their favorite way to quickly and easily break in your new leather kilim boots!
The Kindreds Method
You're more than welcome to break in your new boots slowly. This method involves wearing them for 1-2 hours at a time over the course of a few days. It's recommended to wear thicker socks incase your feet get sore. If you find yourself not having the time to break in your new kilim boots, no problem! We have a quick and easy method that will have you stomping around in your new boots in no time! 
Place your new leather boots on your feet.
Walk around and locate the pain points.
Take a blow dryer and heat the points of your leather boots that were bothering you. Your heel and toe are the two most common areas that will typically be uncomfortable.
Once the leather is warm, it will begin to shape around your feet.
Enjoy!
By properly wearing and caring for you new kilim leather boots, you will begin to notice that they get more comfortable with age! For all your kilim accessory needs, shop The Kindreds here and don't forget to tag us at #thekindreds so we can see all the ways you style our accessories!   
With Love,
The Kindreds