Introducing the Newest Sneakers to Join The Kindred Spirits Family 
04/5/2021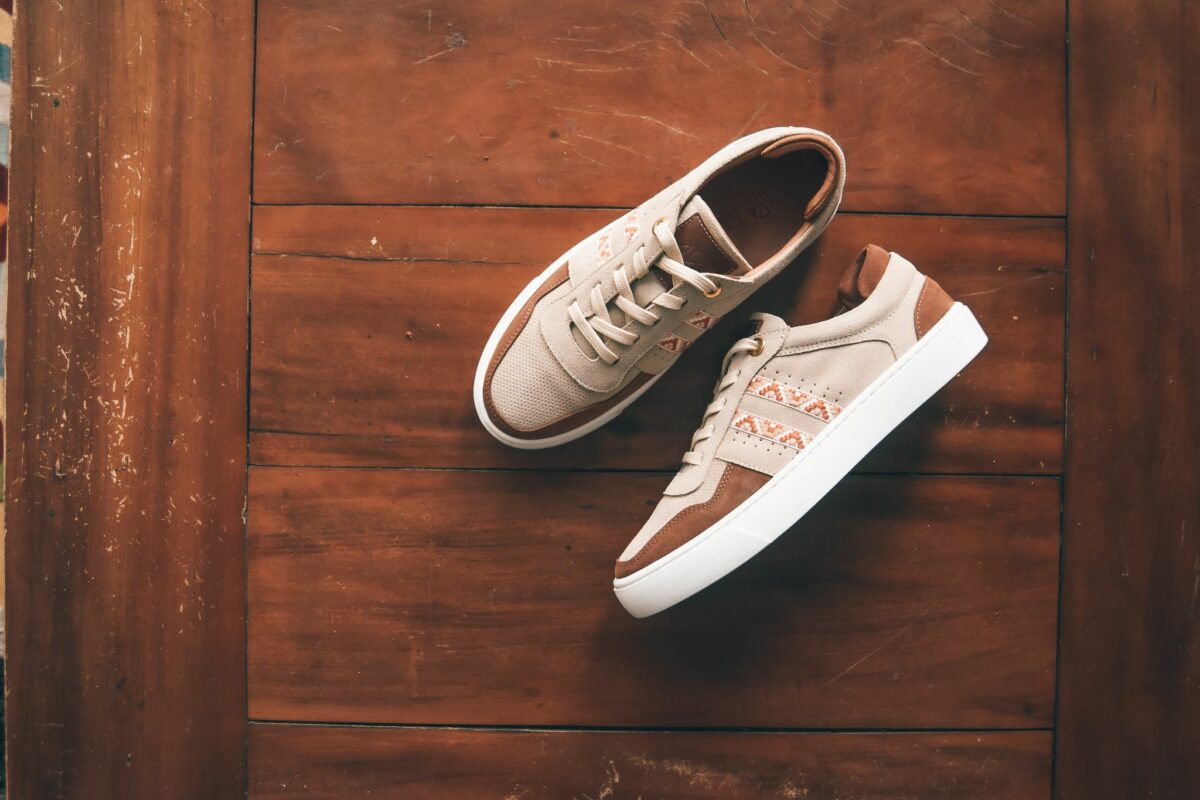 It's almost springtime over here in the Netherlands and after months of being cooped up indoors, we are so excited to share what we have been working on! As quarantine restrictions and lockdowns set in across the country, we got to work crafting beautiful new shoes to share with you all. We're very proud and excited to introduce two brand new additions to our sneaker family – meet Adelaide and Dakota! Each pair of shoes is crafted with the love and attention to detail that you've come to know and love from the Kindred team and we can't wait to see how you style them. Read on to learn what makes each shoe unique and creative ways to style them.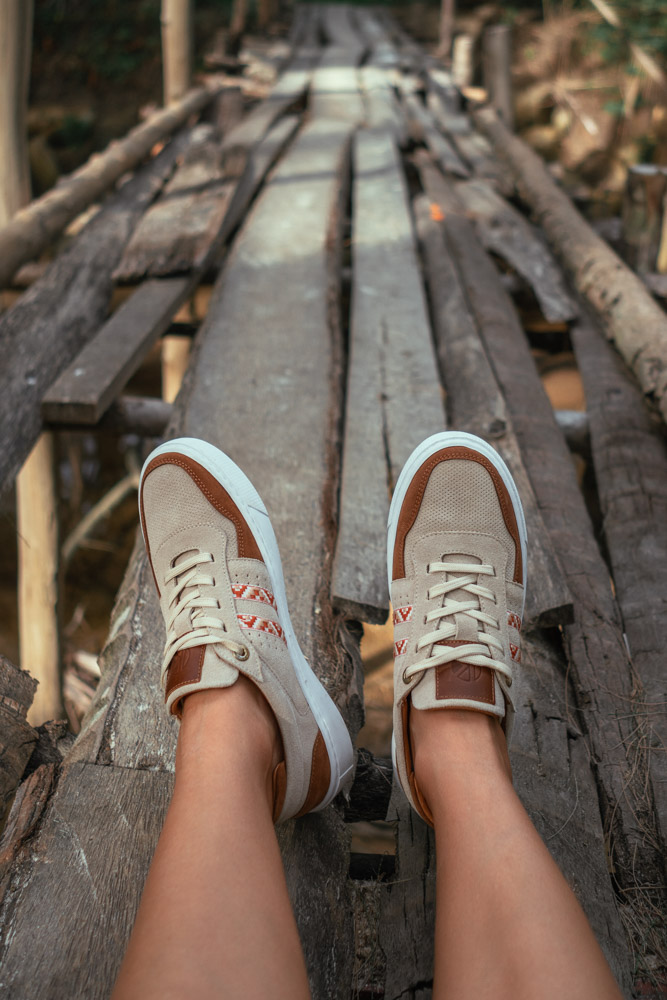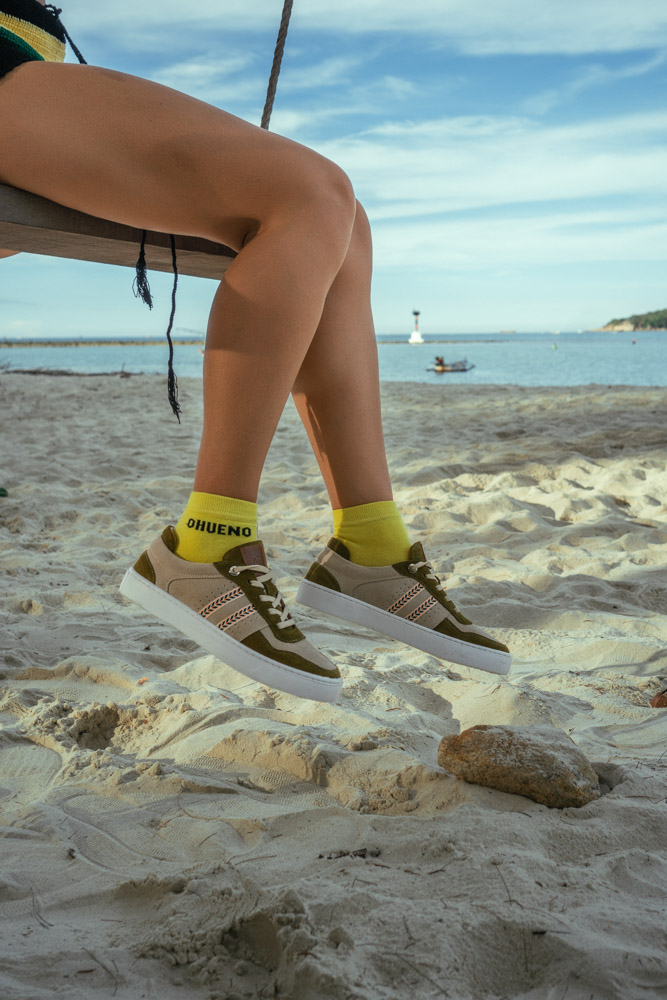 The Amazing Adelaide
Meet Adelaide, our newest bohemian sneaker creation! Adelaide is a handmade, suede sneaker made from our eco-leather so it's kind to your feet and kind to the environment. Good looking, comfy, and sustainably made, Adelaide will be your new go-to sneaker for many reasons. Available in three colorways – brown, olive, and salmon – we're sure you can pair them with just about any outfit. Step out in your new sneaks for a day spent looking great but feeling even better. Dress down these kicks with skinny jeans and a leather moto jacket or pair them with a fun and flirty midi dress and cardigan to be the most stylish gal in the room. The ultra-supportive fit allows you to walk, run, or strut in them and the one-of-a-kind handmade style ensures no one else will look as beautiful as you do.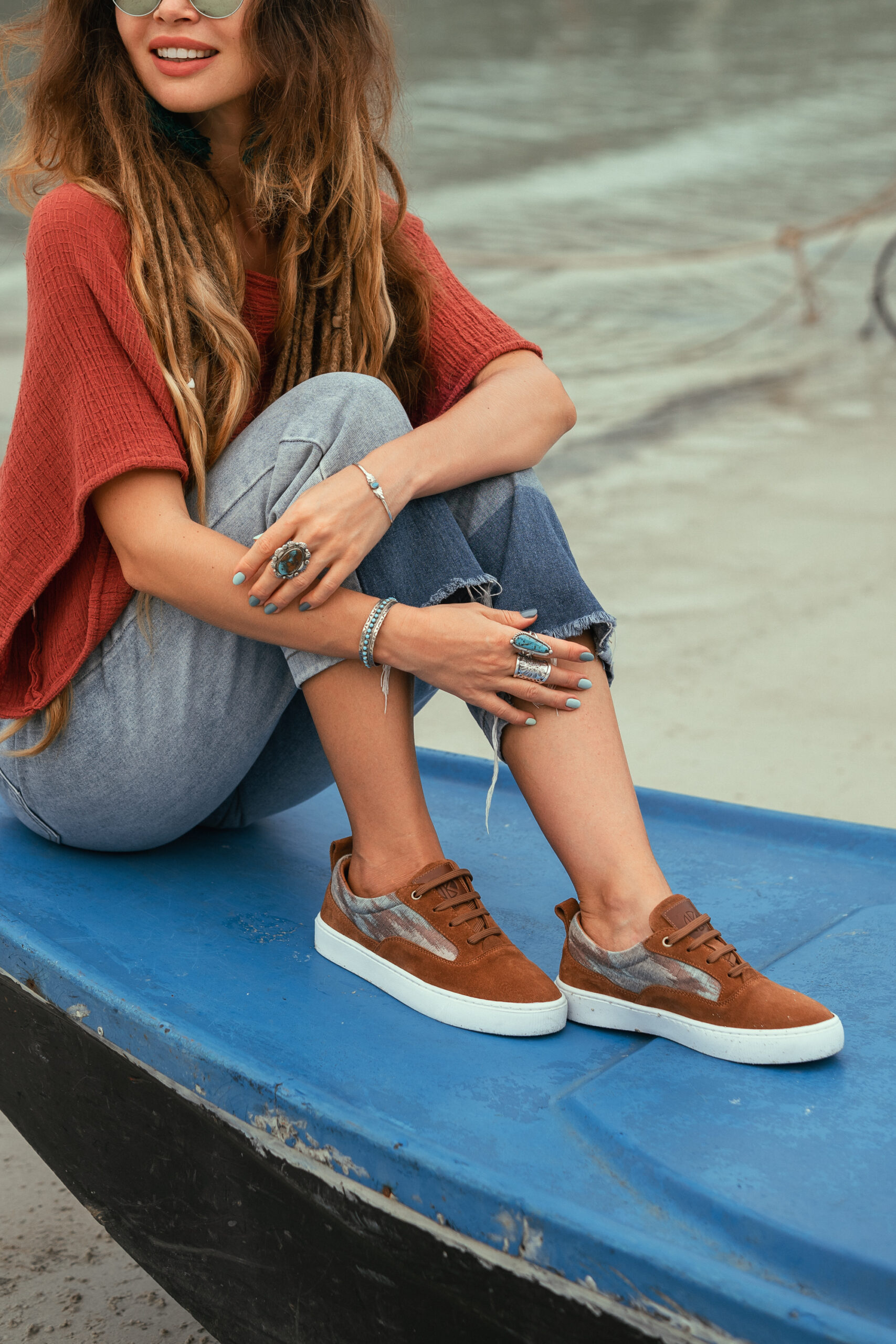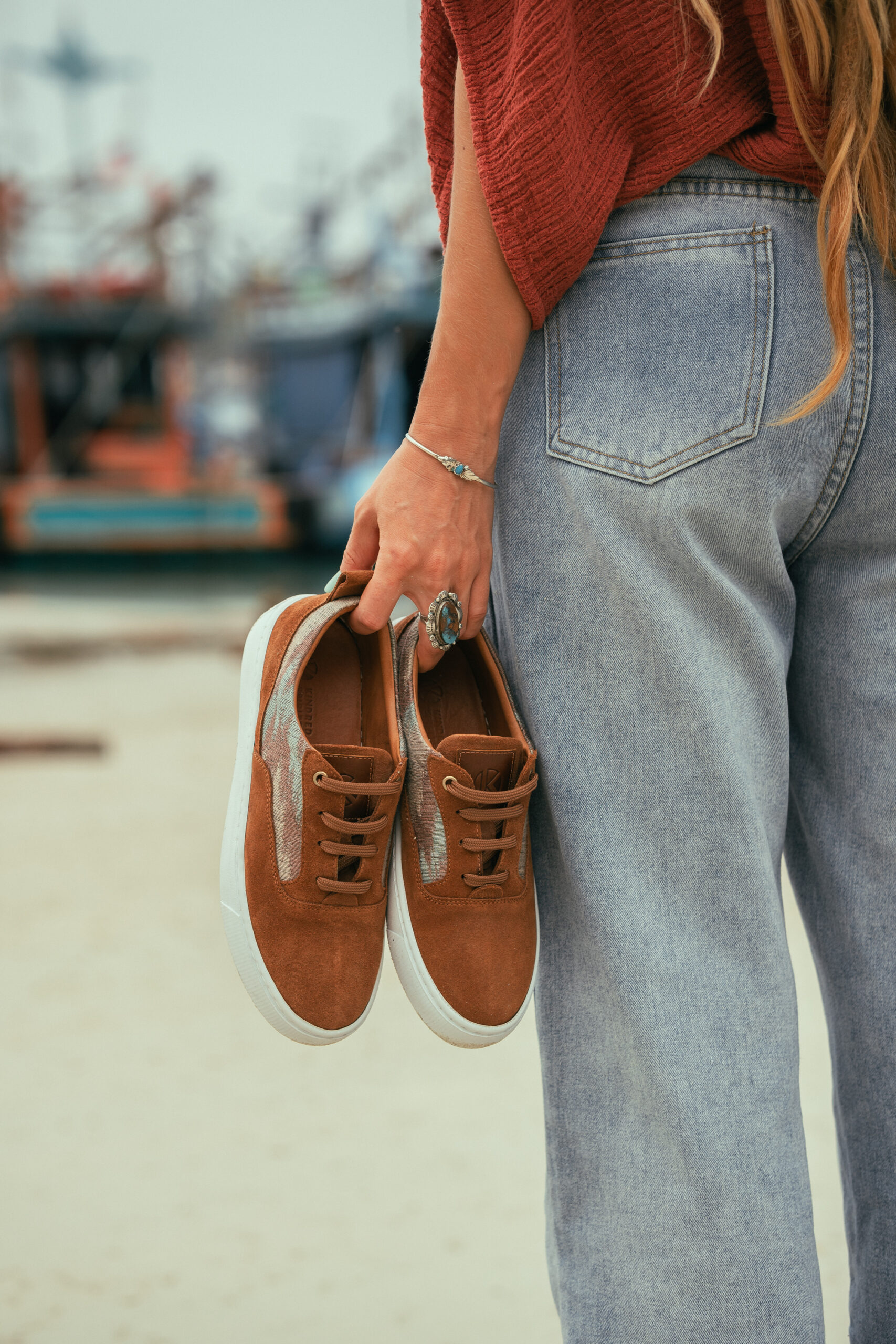 Delight in Dakota
Introducing Dakota, our comfortable handmade sneakers that use eco-leather to protect the environment. These classic kicks feature a unique Ikat-inspired pattern for an elaborate and multicolored look. You have your choice of colors to choose from, as they come in two different tones of brown and a dusty pink shade. And with all our shoes, Dakota can be dressed up or down for endless stylish opportunities, making them a staple for anyone's shoe collection. Pair Dakota with a pair of cropped jeans and a band tee for a relaxed fit or dress them up by throwing on a blazer and layered necklaces. If you're more girly, try pairing them with a mini dress and oversized sweater for a truly authentic vintage, boho look.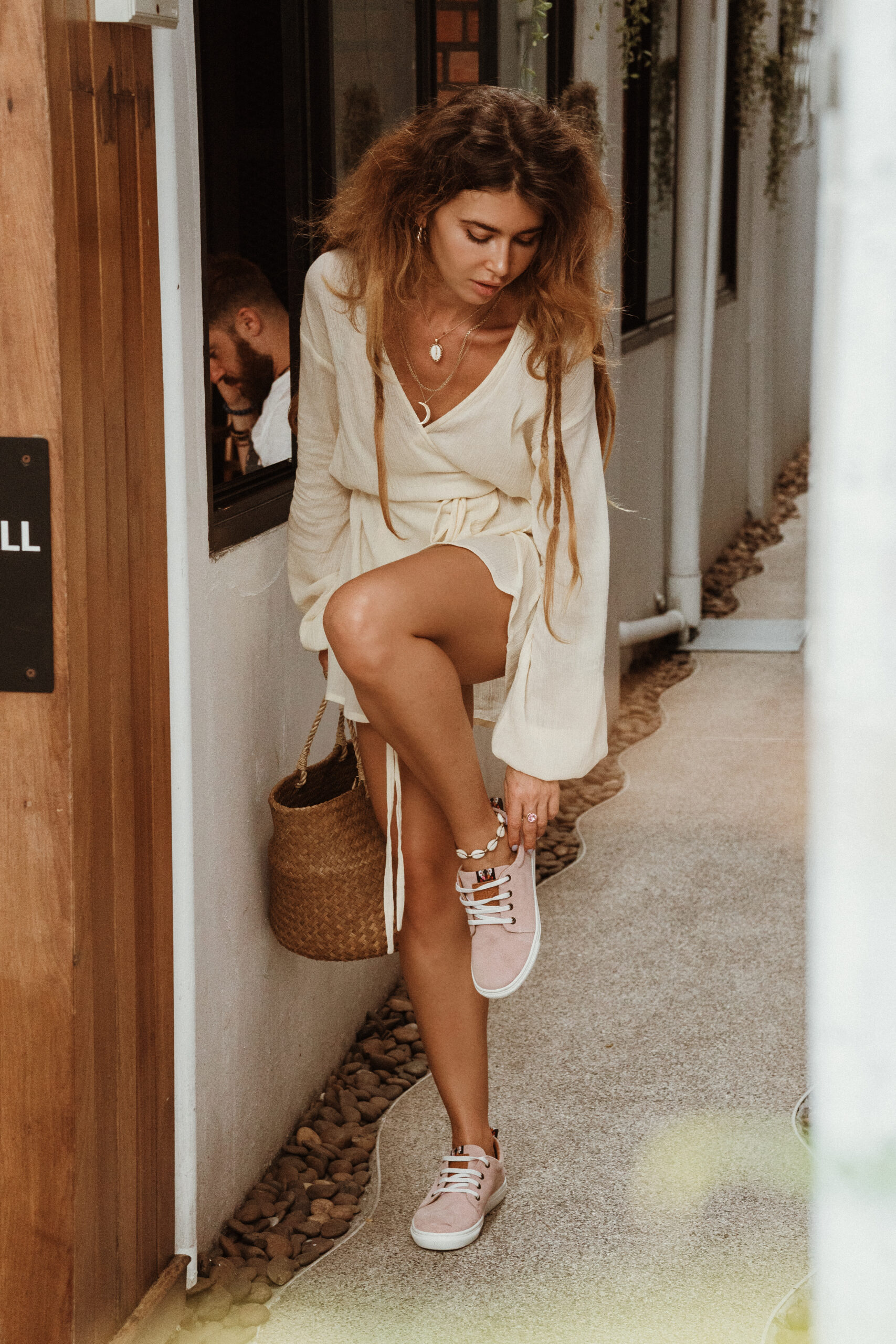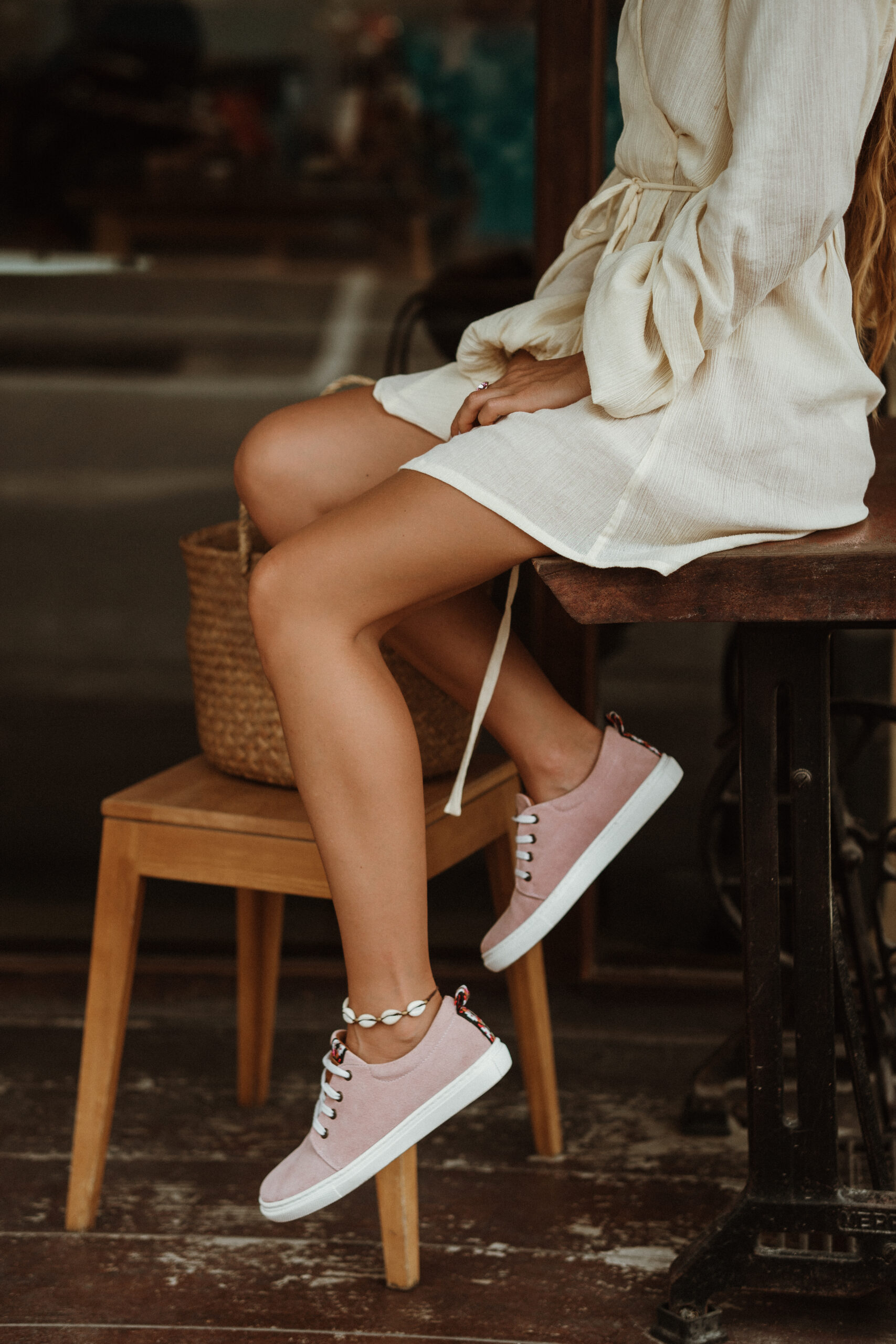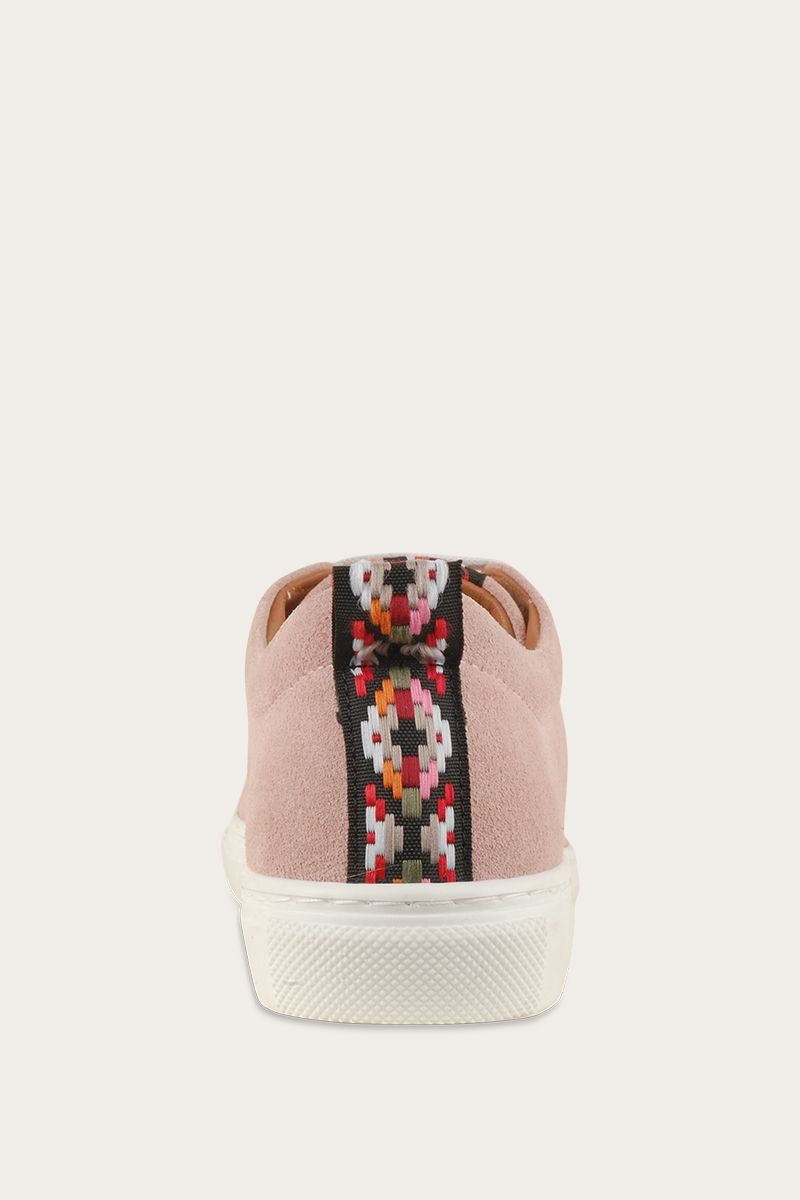 Feminine in Flores
Are you looking for the perfect powder pink sneakers? Look no further, because we would love to introduce you to our new Flores sneakers! These bohemian sneakers are our most girly sneakers of the collection and come in a beautiful feminine powder pink color. They look incredibly cute paired with a white flowy summer dress and some girly accessoires. Like the rest of our collection, these boho sneakers are handmade of eco-leather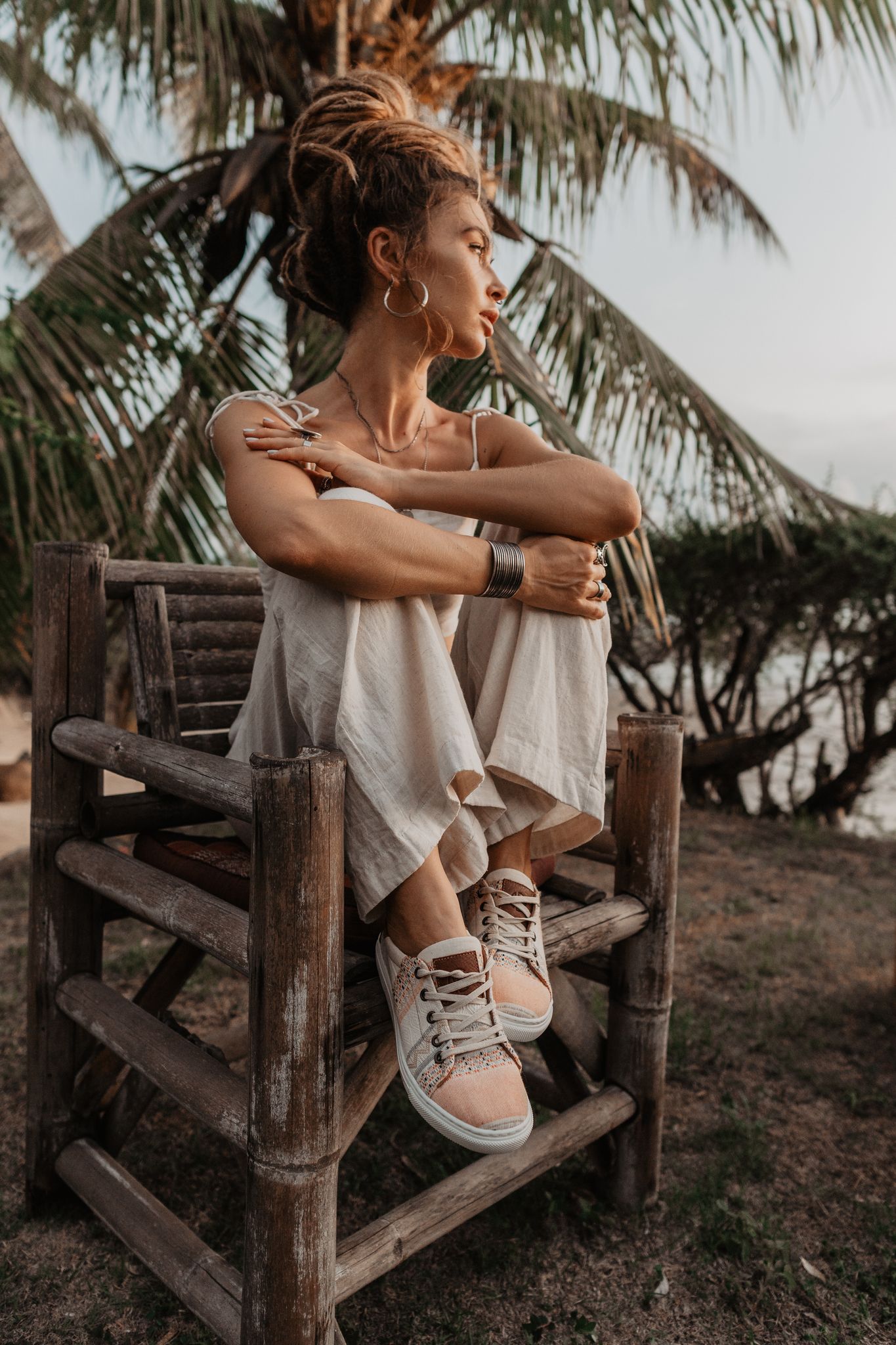 Don't Forget About June
You know June—she was here before but she's back and we made her better than ever, in new styles and colors! Enjoy June in colors like taupe, pink, orange, dark green, and blue. These colorful, handmade sneakers feature our vibrant jacquard fabrics, and the insides are now lined with our new eco-leather for ultra-comfort and style, all while being kind to the earth! 
June can be dressed up or down and is perfect for almost any occasion. Lightweight, with a thick rubber sole, you can throw on this pair of sneakers for long walks, trips to the market, or a casual nighttime date. Because they come in an array of colors and styles, the possibilities are endless when it comes to your outfit creations. Slip on June when you're ready to head back to the office for a casual Friday look or throw them on for a weekend of running errands with the kids. Either way, you'll look and feel comfy and cute the whole day through! 
How will you style our newest sneaker additions? We can't wait to see! Remember to tag us #thekindreds so we can share your outfit inspiration with the rest of the Kindred Spirits family.
With love,
The Kindreds