Cozy, Boho Chic Spaces with The Kindreds Kilim Rugs
28/8/2019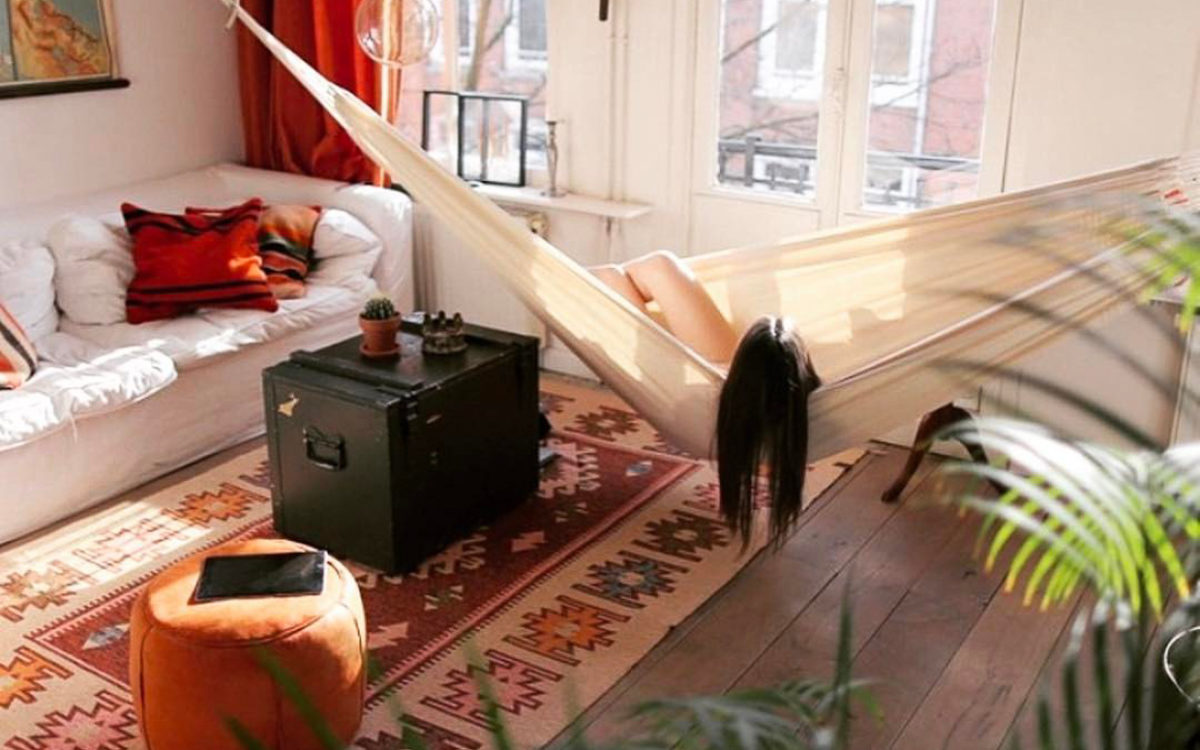 Have you ever been in a room and just felt like something was missing? A wide open, beautiful space and you felt like it needed something…that something is one of our uniquely patterned kilim rugs! Made of 100% cotton and coming in a ton of sizes and beautiful patterns, our rugs are perfect for any room that needs a touch of boho chic flair! The best part about them? They're reversible so when you get bored of one pattern, flip it over for a totally new and fun vibe! Our handwoven rugs provide the perfect blend of character, tradition and vintage style to replenish and rejuvenate a room that's lacking some color!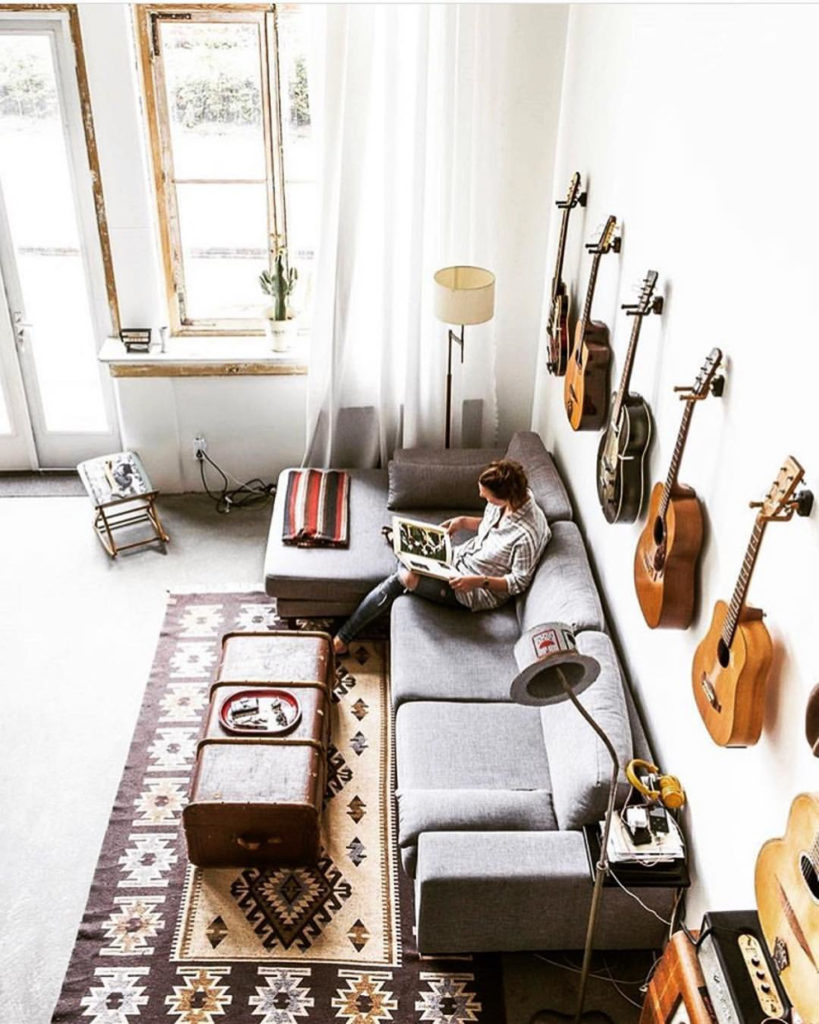 A Bohemian Rug for Every Room
Are you wondering where you can place your new kilim rug? Anywhere! Seriously! Our 100% cotton and reversible kilim rugs look great anywhere in your home! Jazz up your living space, spice up your bedroom or breathe new life into a small entryway or bathroom with one of our gorgeous and vibrantly colored rugs! Have a kitchen that's on the smaller side but still so full of character? Try placing one of our smaller kilim rugs over your natural and exposed hardwood floor in your kitchen. As your slicing and dicing up something delicious for dinner, your new kilim rug will look great underneath your feet!
Lofty Living Spaces
Your living room is one of the most important spots in your house; it's a place to gather with friends and family and it's where a lot of time is spent chowing down or vegging out to your favorite Netflix show! Why not liven up that spot with a unique kilim rug? Your big comfy couch and giant bay windows will look stunning with the addition of one of our large kilim rugs underneath! Try adding a ton of houseplants and a chic coffee table to complete the beautiful boho vibe of this room!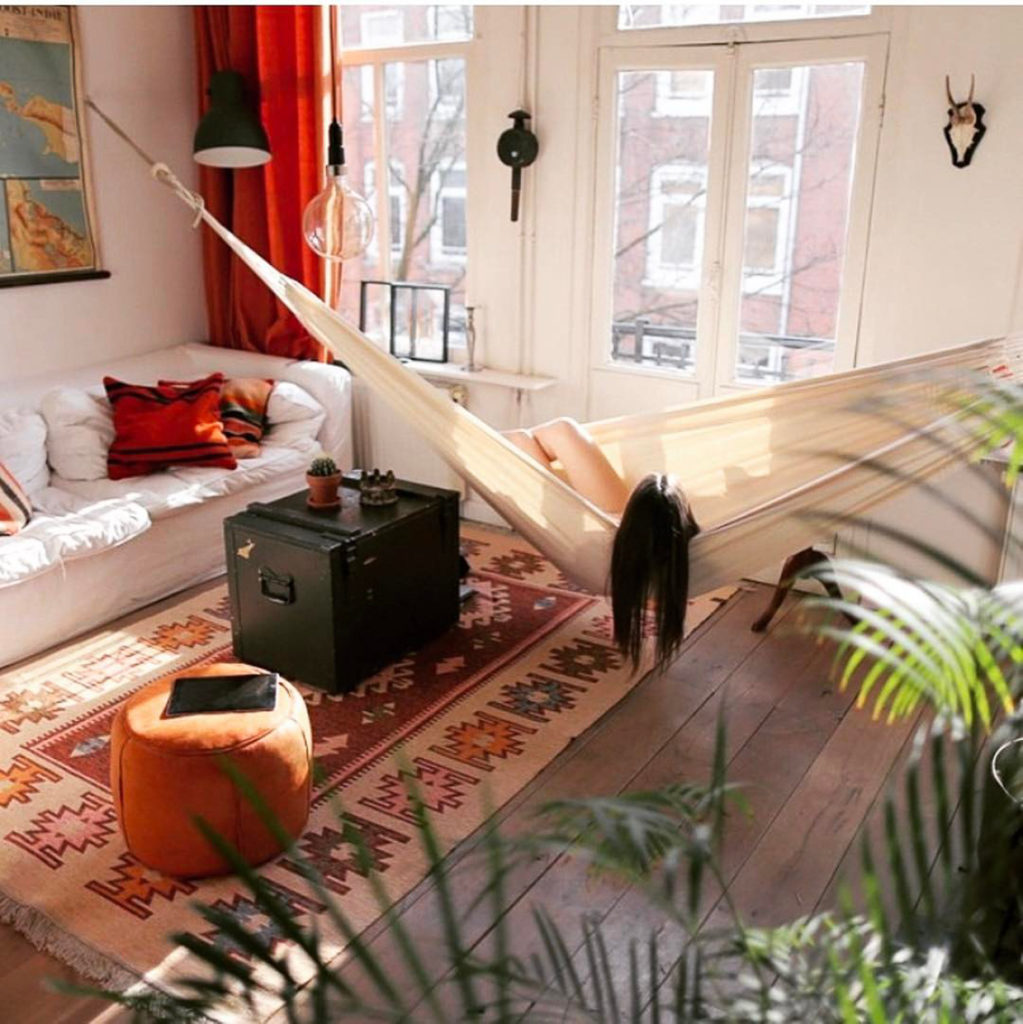 Bright, Airy Accents
Not only do our reversible kilim rugs look amazing over natural hardwood floors and neutral colored walls, if you're someone who loves a pop of color, you're in luck! Our vibrant rugs will look great against the splash of an ocean blue wall or a luxurious mossy green couch. Try pairing your cozy living space with one of our kilim rugs in a bold color like fiery red or deep blues for the ultimate boho chic room! Our unique kilim rugs look great under a statement coffee table in the middle of a room or even peeking out from under your super comfy couch! If pairing bolds together, try keeping the rest of the accent furniture neutral in the space.  
Your Sanctuary — Your Bedroom!
The thought of coming home to your bedroom from a long day of work or a busy week of traveling the globe is the best! Your bedroom is your sanctuary; a place to escape to at the end of your day. Why not make it even better by adding one of our elegant kilim rugs? Remember, they're reversible so if you like to feng shui your room quite often, this is the perfect rug for you! Try one of our larger rugs, placed halfway under your bed for a whimsical, one-of-a-kind sleeping space that is uniquely your own. The boho patterns and stunning colors will really tie your bedroom together!

Have you just moved in to your new loft and feel like something might be missing? We're here to tell you that that something is one of our 100% cotton, unique kilim rugs! Available in so many styles, patterns, sizes and colors, we promise we have a rug for anyone's vibe and for any room in your new sunny loft! Choose one of our unique rugs here and don't forget to tag us at #thekindreds once you've decorated with it! We love to see how you style our accessories and use them to brighten up a room! 
With Love,
The Kindreds