Beautiful Bohemian Looks for the Summer
28/8/2019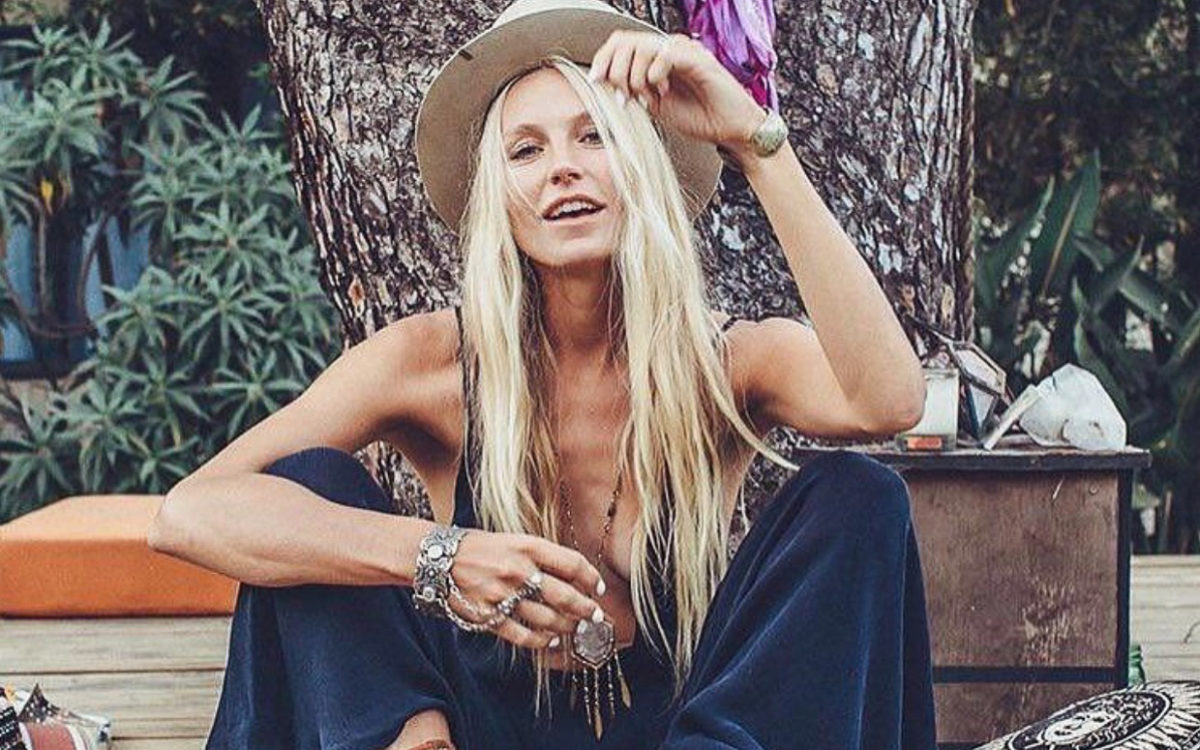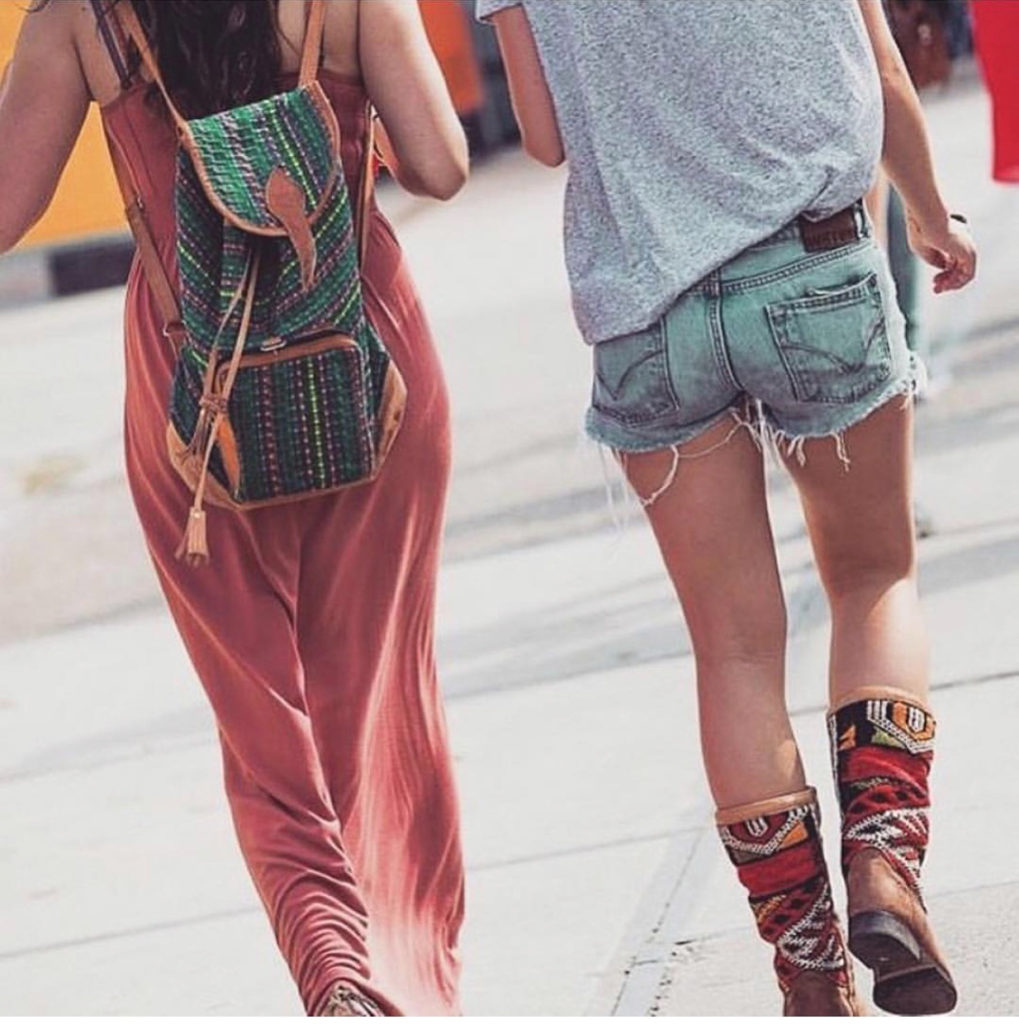 It's our favorite time of the year over here at The Kindreds; summertime! What can be more fun than kicking back, (in our amazing boots) relaxing in the warm sun and heading out on anamazingly fun adventure? Nothing! Whether you're heading out to work for the day, traveling to Peru on an epic two week long adventure, or rocking and rolling to your favorite bands at whatever festival is rolling through town, you're doing it in style with our line of comfortable and cool bohemian leather boots!
Boho Gals Take on the Summer!
Need the perfect 'fit for that upcoming festival? We've got you! Some of our favorite blogger babes are sharing their unique, flirty and free spirited looks with us while pairing them with their favorite boots, handmade by us! Our boots are made from premium, buttery soft leather and our unique vintage kilim rugs, handwoven in Morocco's Middle Atlas Mountains. Each boot is one-of-a-kind and comes in beautiful patterns and gorgeous colors. Perfect for work or play, our boots will get you there in style and comfort!
Lively Looks
First up is Kunna of @kunnahaan! She pairs our lovely leather Lee Ann's with a stunning royal blue maxi dress. She piles on the silver jewels and leaves her long locks undone and flowing in the breeze. Pop a cute bowler hat on your head and you're ready to dance the night away!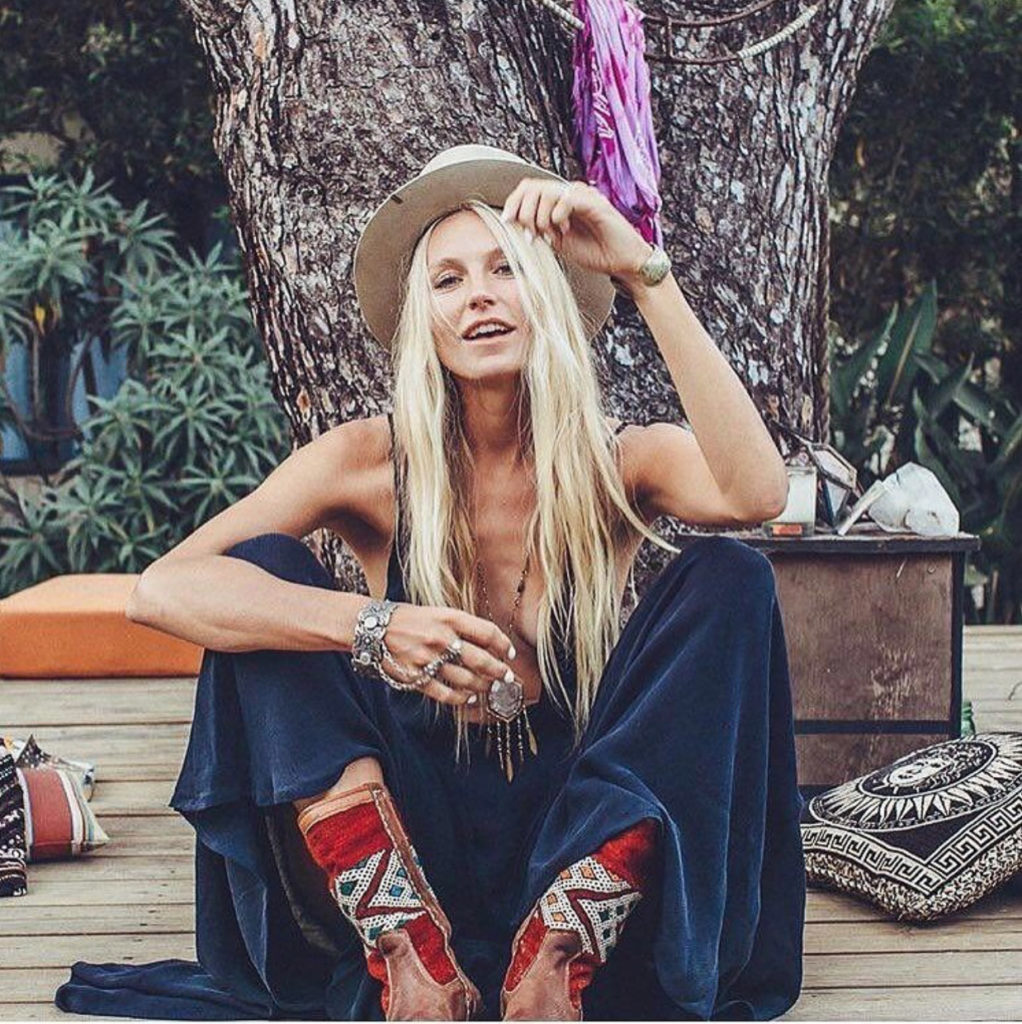 Badass Babe
Alisa of @alisa.belochkina shows us how to look like a free spirited badass in this gorgeous outfit! She pairs one of our newer styles, the Jamie's, with a spectacular, floor scraping, longline cardigan! Her Jamie boots look great alongside her dark washed jeans with busted out knees, the perfect grunge-y, vintage look! She keeps her gorgeous dreads down and makeup to a minimal because this look is all about glowing from the inside! Pop on your favorite sunnies and this outfit will be your new go to as you travel from festival to date night to BBQ's!
Glam Gal
The perfect outfit for any season, @littleboho shows us how it's done! She pairs our Jamie boots with an oversized leather moto, black tights and a little black dress for the perfect glam goth girl 'fit! Our Jamie boots are crafted with our signature handwoven fabric and premium nubuck and they can be dressed up or down for day or night time! @littleboho then adds an ultra-stylish newsboy cap to top this perfect look off! Layer on the necklaces and stackable rings and you'll be strutting in style in no time!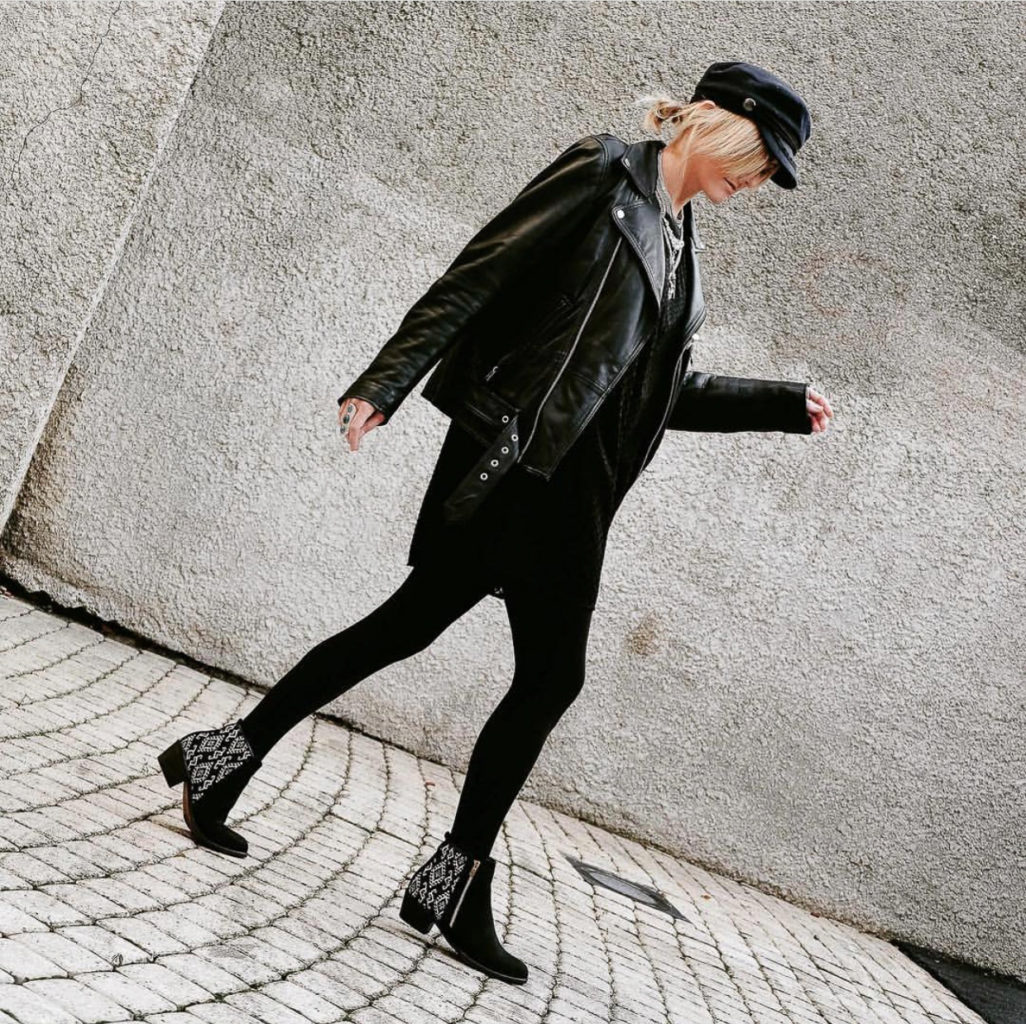 Rocker Chic
The lovely @jamiedeleeuw shares the best festival outfit with us featuring our beautifully patterned leather Lee Ann boots! Pair these comfy boots with your fav pair of worn in cutoffs and a basic, slouchy tee and you are ready to rock and roll all day and night! Add tons of rings and armbands, a fanny pack to keep all your festival essentials (snacks and sunscreen!) and a pair of aviator sunnies to keep the sun out of your eyes so you can best spot your favorite band from the crowd! Throw some glitter on your face and a pop of shiny lip gloss and this outfit is as good as gold!
Her other look is simple yet oh so chic; she pairs her vintage Jimi boots with a micro mini, brown suede skirt and a basic white, thick sweater tank top! Throw on a cute hat to keep the sun at bay, cool sunglasses and of course, an essential fannypack and this look will surely be a repeat for you this summer!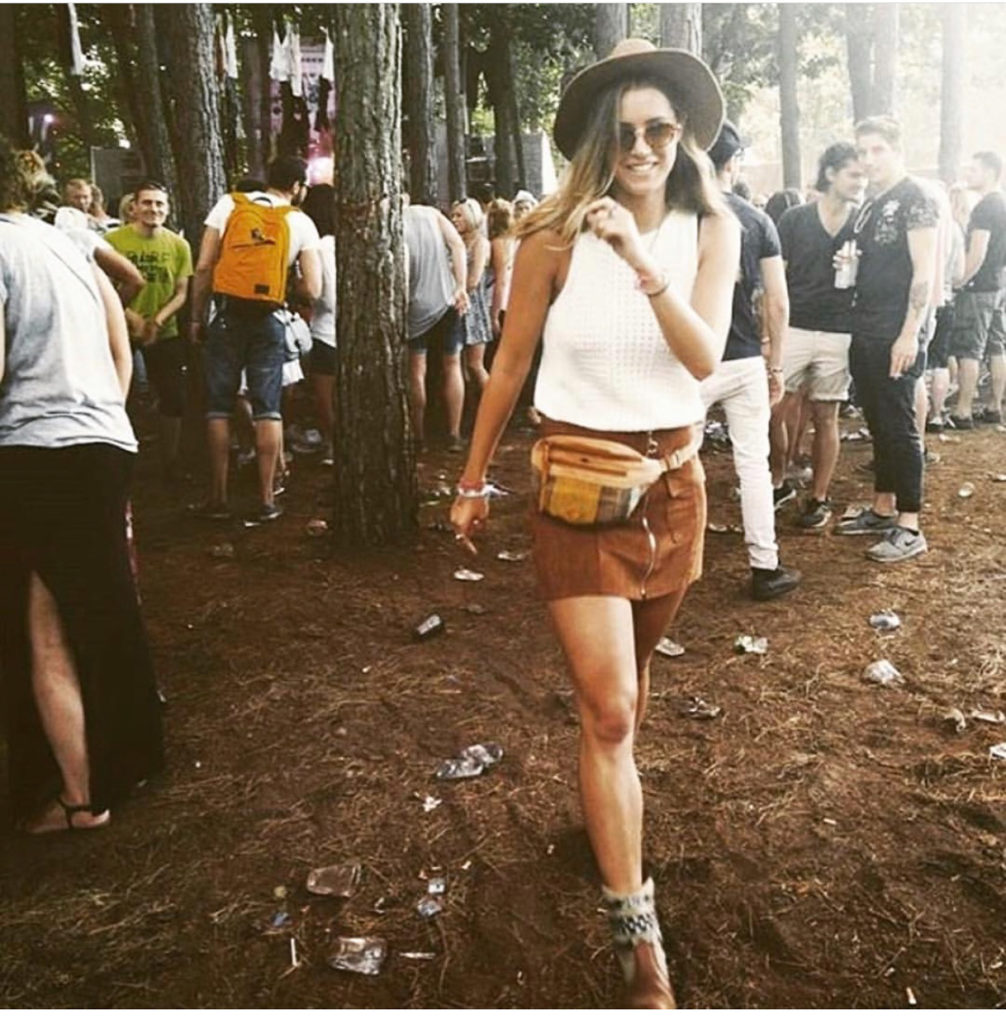 Breezy Bohemian Babe
Lastly, we're looking at Vivian of @memoriesliketattoos for some festival 'fit inspiration (or a tropical vacation getaway)! She pairs our super feminine and elegant Inez boots with the perfect summertime dress; a marbled black fringe dress that clings to your curves and makes you look amazing! She ties a cute turban style headband around her head for added funky flair and keeps the jewelry to a minimum as she's bouncing along listening to her favorite songs! Throw on a cute fanny pack belt to stash all your goods and this outfit is complete!
The Inez boots feature the perfect little heel to keep your legs looking a mile long while providing you with comfort all day (after party anyone?)!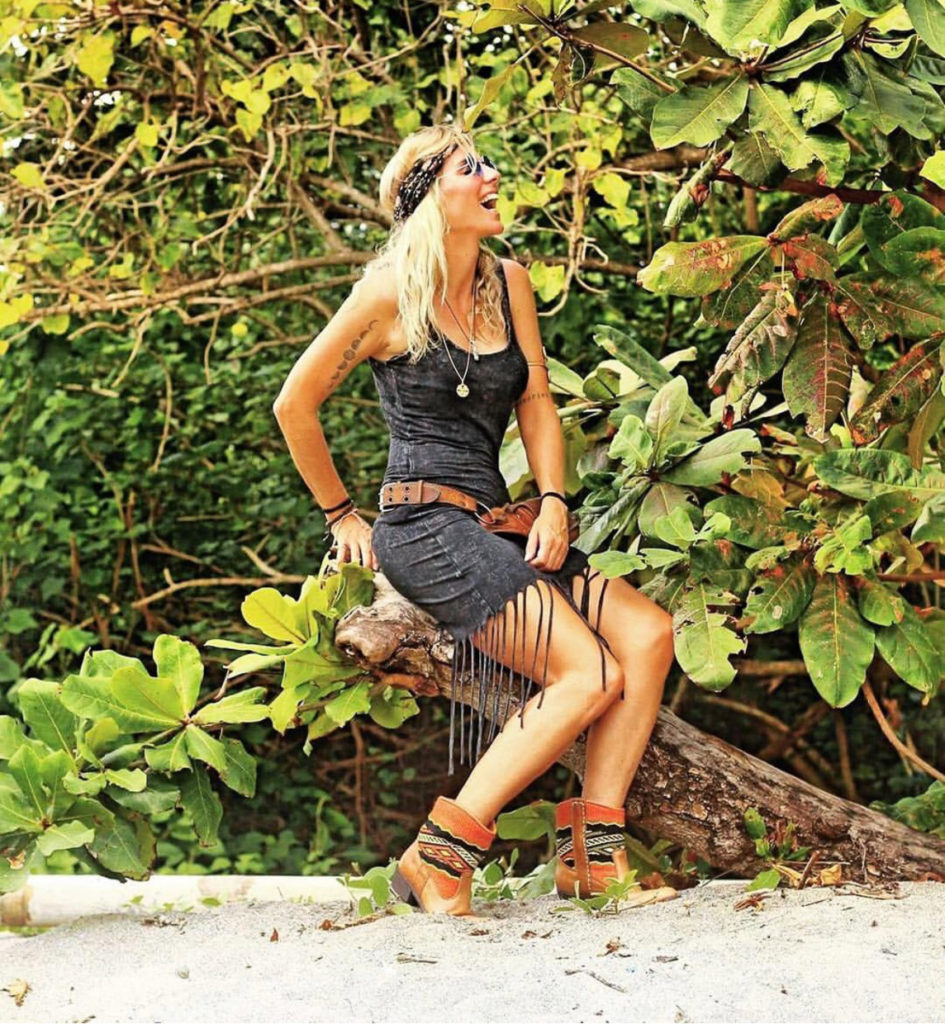 Want to be the envy of everyone at the festival? Grab a pair of our gorgeous and unique handmade shoes here and we promise, you'll be the most stylish gal around! Whether it's summertime and you're feeling fine or the weather is a little cooler where you are, pick up a pair of our boots and make sure to tag us at #thekindreds so we can see how you style our boots! We love all the love, so keep it up!
With Love,
The Kindreds