Looking Hot This Festival Season with The Kindreds!
28/8/2019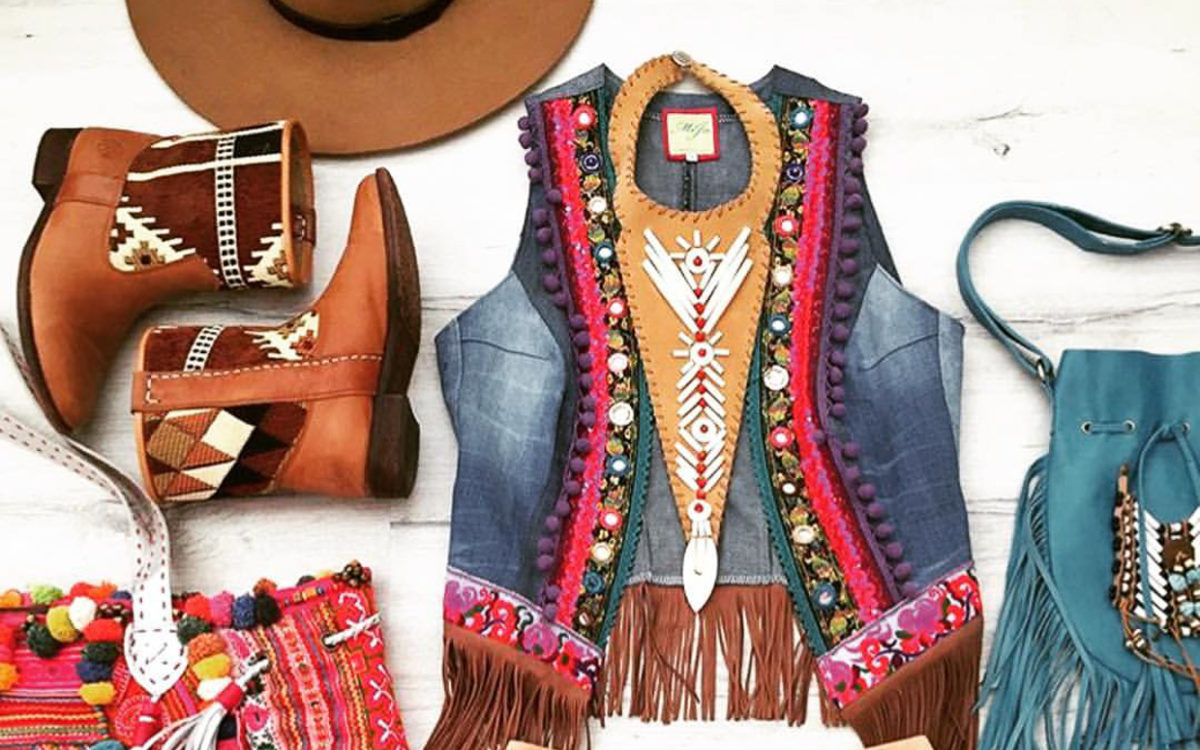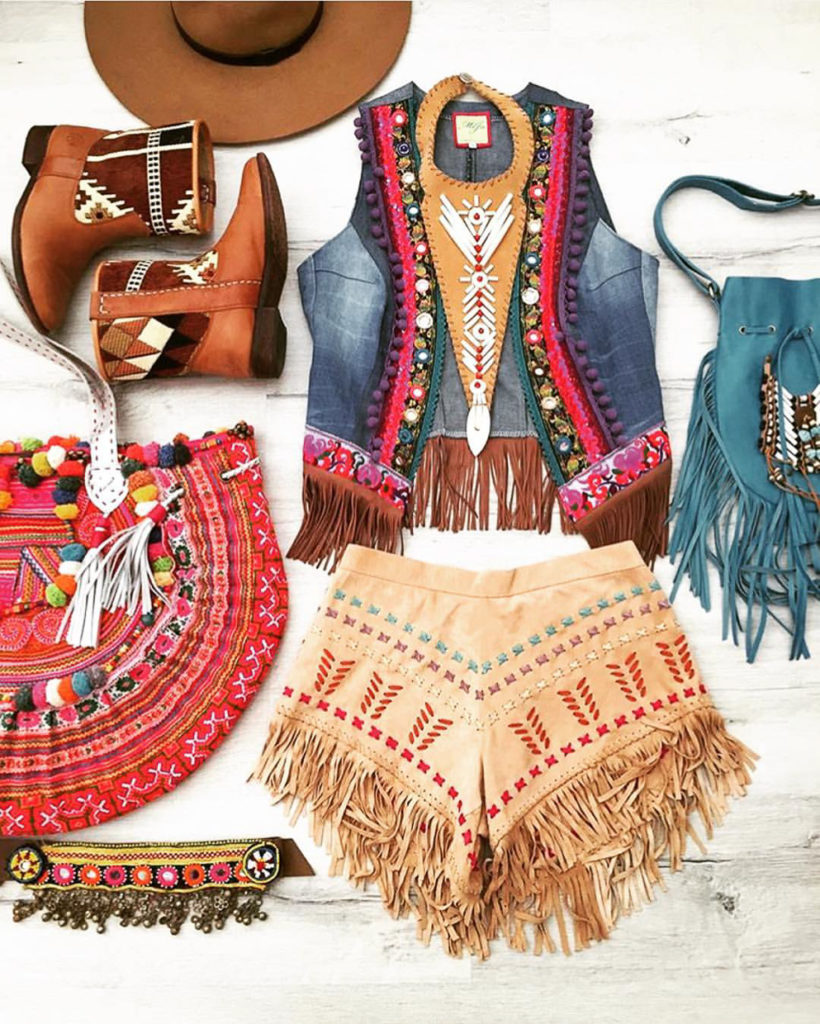 Flowers in Our Hair
April showers are certainly bringing May flowers and we're excited to put them in our hair and dance around like we just don't care because it's festival season! Long, hot days call for the perfect 'fits to keep you cool while you're heating up the dance floor or rocking out to your favorite songs! We're here to help you find the perfect look for whatever your summer throws at you! Whether you're summer consists of festival vibes, BBQ's with the friends and family or traveling the globe, our boho accessories can get you there looking (and feeling) amazing!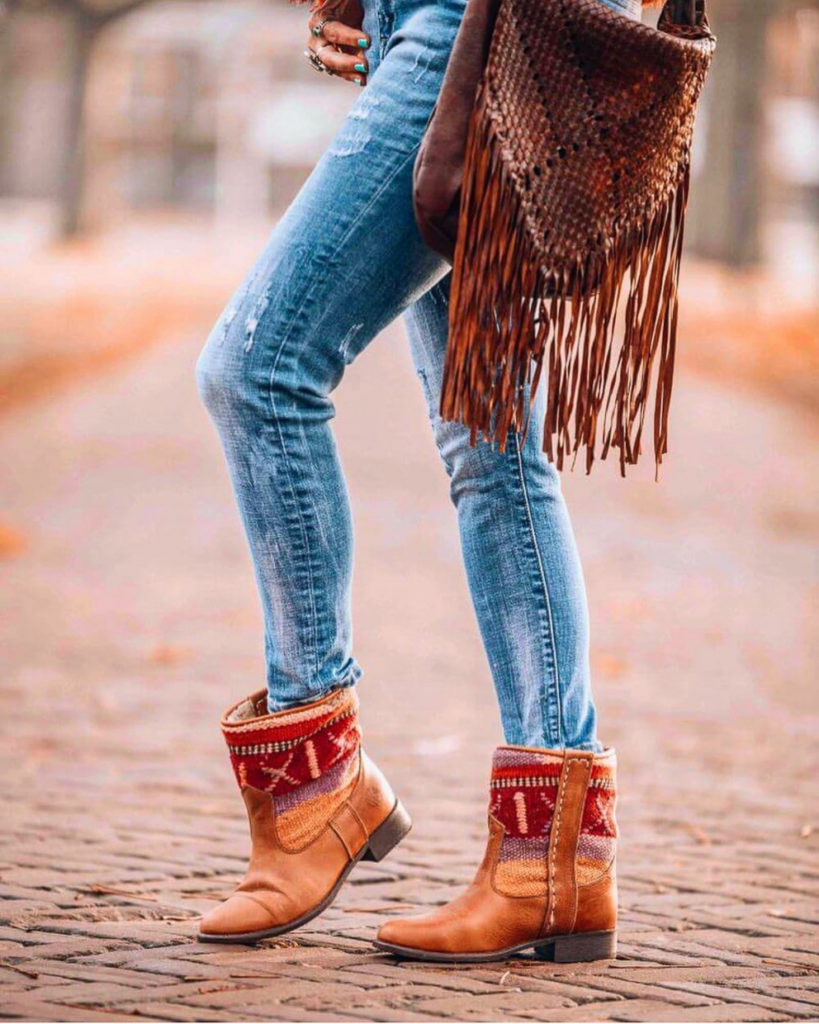 Sun's Out Fun's Out for Festival Season!
You and all your gal pals are piled into your car heading out to the biggest festival of the season! Need some last minute style inspiration for an outfit that will have you looking smoking hot? Look no further! Why not throw on a fringe-y brown suede skirt, our amazing vintage kilim rug Jimi boots, a fitted white crop top and matching braided leather belt? Throw your hair up into a high, sleek pony and keep the accessories to a minimum and you'll be catching everyone's eye in this look!
Desert Fun
Let's say you grabbed your favorite boots, the Lee Ann's. These low heeled boots are the best to take to a festival because they are super comfy and look amazing with everything. Crafted out of artisan leather and our handwoven, vintage kilim rugs, you'll be the prettiest bohemian babe at this place! Try pairing your Lee Ann's with high-waisted, cheeky cutoffs, a distressed band tee and a statement belt! Throw on a lightweight, gauzy sheer white cardigan and you'll be set if the temps drop. Pile your hair into a loose but fun messy bun; add some bold colored post earrings and you're set!
Blogger Babes Are Hot, Hot, Hot!
We always love to see what our favorite blogger babes are wearing and with festival season gearing up, we checked in with Yvon of @ibizabohogirl to see how she was styling our boots this summer!
She first pairs our gorgeous Jimi boots with her favorite, worn in pair of skinny jeans. Adding a brown leather fringe messenger bag and piles of turquoise jewels keeps this look boho and fresh and perfect for errand running or catching a flight! Throw on a comfy tee to keep this look casual or dress it up with a lace-y cami and moto jacket for date night with the hubs!
Next, she pairs our lovely leather Jimi boots with some denim cutoffs, a fitted graphic tee and a super soft fur vest! Add a western style belt or brown leather bag to keep this look fresh. This 'fit is perfect for running around town with your friends or relaxing at home before heading out to a party! Pop on some brightly hued bracelets and your favorite pair of aviators and you've got yourself a staple summer outfit.
As Yvon heads out to rock and roll to her favorite bands at the upcoming festival, she pairs her super comfy and beautifully patterned Jimi boots with cute denim shorts and a silver accented belt. Tucking in a grey tank and throwing on a flowery, floor length kimono this outfit just screams "take me dancing in the desert"! She adds a chunky statement necklace and a boho bag to house all of her summertime essentials. Leave your hair wild and free (like you!) and opt to layer on the jewels!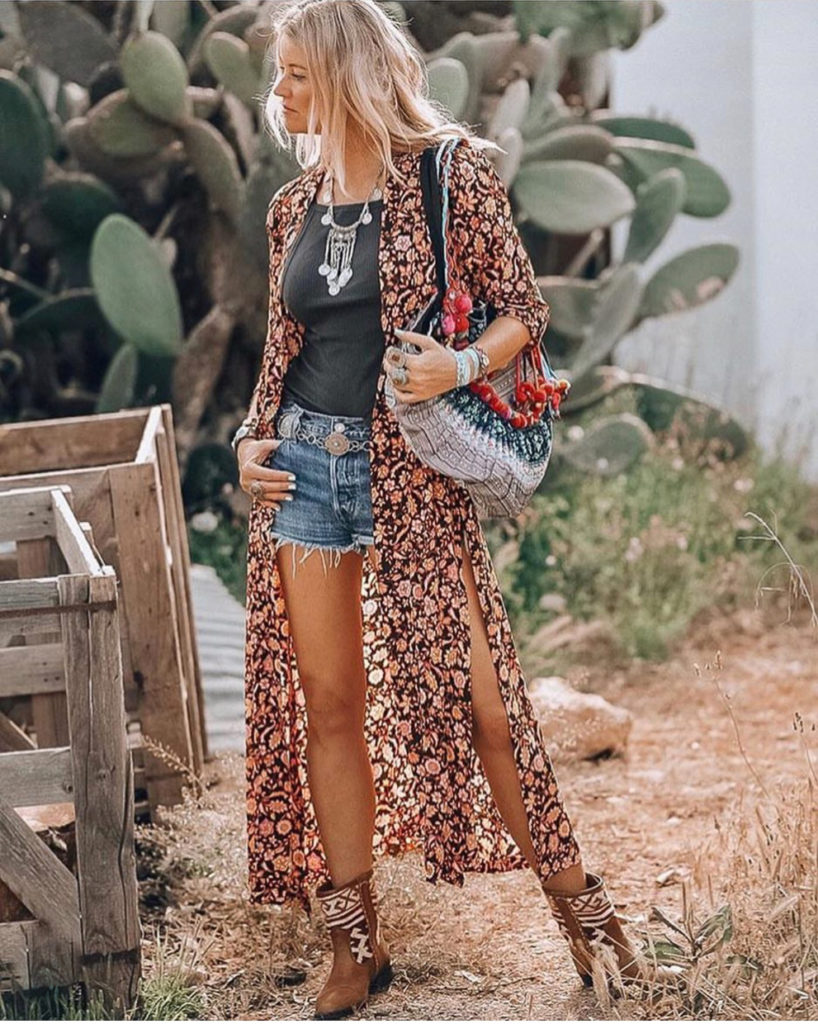 Lounging in Your Lee Ann's
Yvon's last summertime 'fit features our Lee Ann boots. She pairs them with a beautifully patterned, sheer long sleeve shirt with a gorgeous fur-lined vest. Adding a brown hat with the cutest accents, a brown leather belt and bag, this look is sure to keep you cool as a cucumber all summer long! Pair with a long flow-y skirt or your favorite cheeky shorts and this look is complete!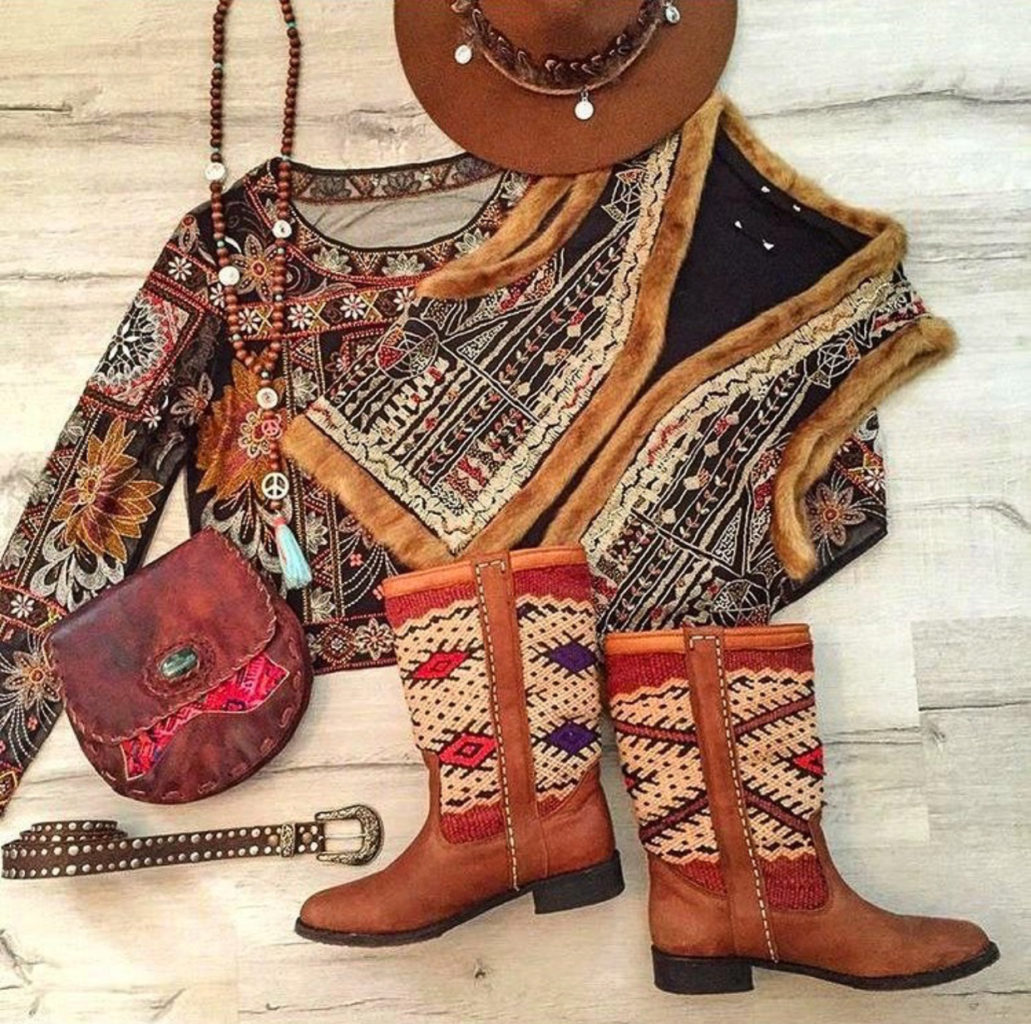 Do you love festival season but are missing that one perfect accessory? Why not grab a pair of our buttery soft, kilim rug boots here? You'll look effortlessly amazing (we promise!) and will have the most unique boots out there! Be sure to tag us at #thekindreds so we can follow along with your summer adventures! We love to see how you style our accessories so remember to show us some love!
With Love,
The Kindreds