The Perfect Vintage Kilim Rug for Any Area
21/8/2019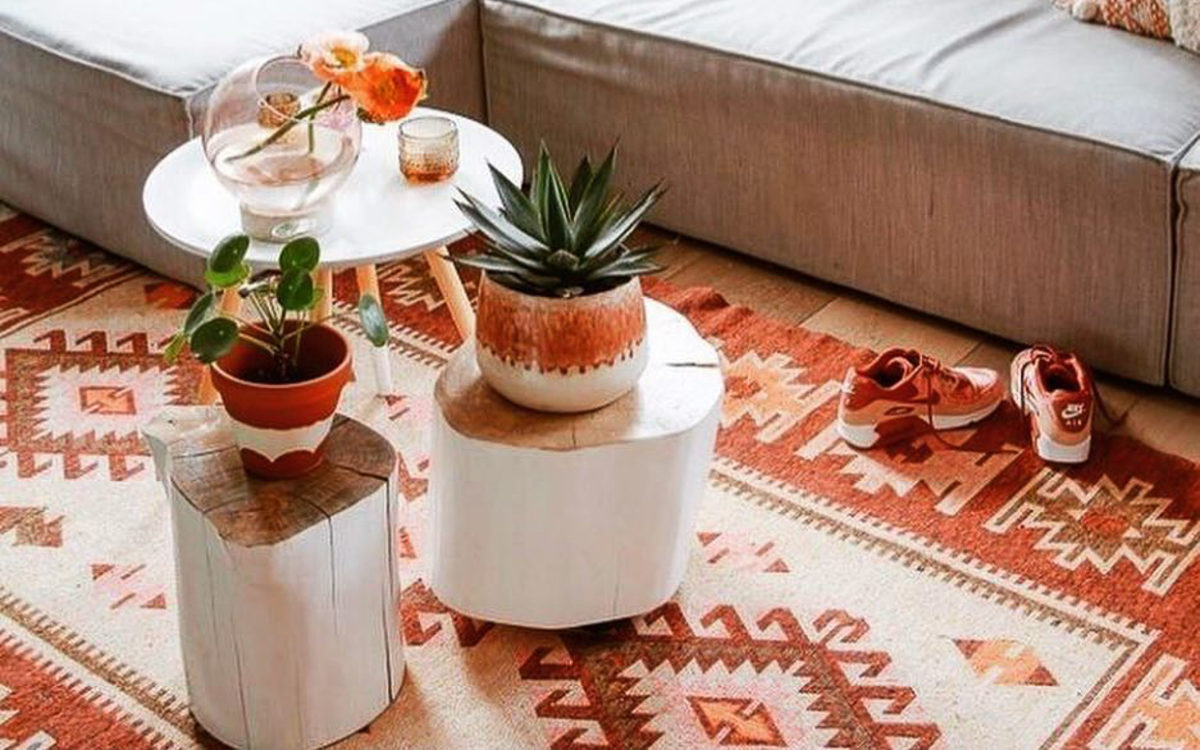 Do you love the uniqueness of life and often translate that into your home decor? That "one-of-a-kind boho look" that is oftentimes unconventional but somehow it fits and it always looks amazing? Well then we have the best accessory for you to add into your home immediately; one of our brilliantly patterned, vintage style kilim rugs! Whether you're refreshing a new space in your house or just moved in, one of our 100% cotton handwoven rugs will be the finishing touch your room needs! Choose from a variety of different patterns, colors and sizes and if you get bored of the one style, flip your rug over for a completely new and different look! All our kilim rugs are reversible, making them the perfect accent piece to any room.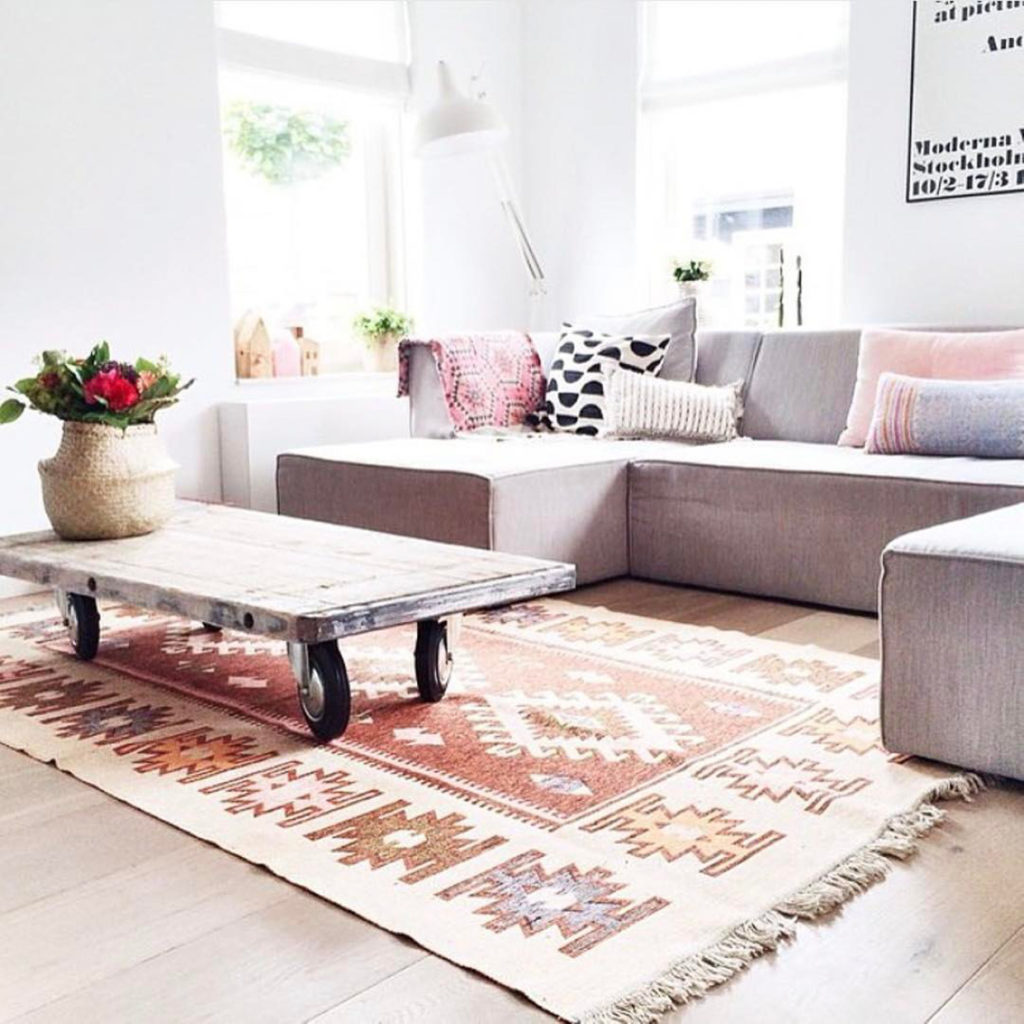 Luxurious Living Room

Whether your room is bright and airy or funky and fresh, we have a rug that will match perfectly with whatever your vibe is. If neutrals are your thing, try grabbing one of our patterned vintage rugs in a deep color (like blue or green!) to really make the room pop. Load up the couch with comfy blankets and pillows and tons of plants and minimalist artwork for a truly unique room that you'll always want to be in!
If funky fresh is more your vibe, grab our brilliant, fiery red kilim rug and keep the party going with tons of bright, beautiful and unique colors throughout your space! Our large rugs look amazing peeking out from under a huge, cozy L-shaped couch or under a reconstructed, statement making coffee table! Try adding some houseplants, pastel or bold hued throw pillows and unique wall art to really tie the room together.

Worker Babe Chic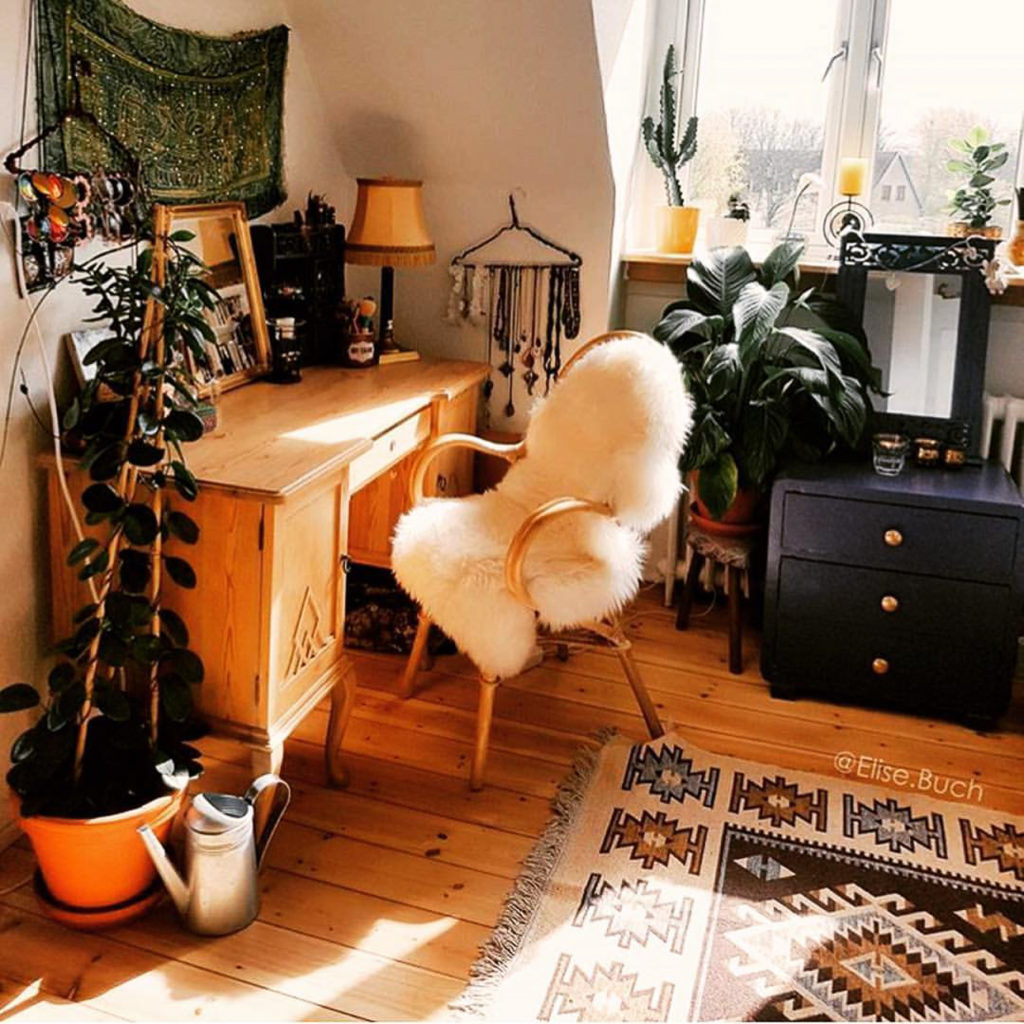 If you're a working gal and have a home office that needs a breath of fresh air, might we suggest one of our unique, vintage kilim rugs? Grab a smaller rug to outfit your cozy little spot and get to work! A bright window, lots of plants, a comfy fur chair and one of our cotton rugs will really get your brain in gear when it's time to get some work done! We promise it'll be a room you'll want to spend time in and it won't feel like work once you have the decor down.

Sunny Bedroom Vibes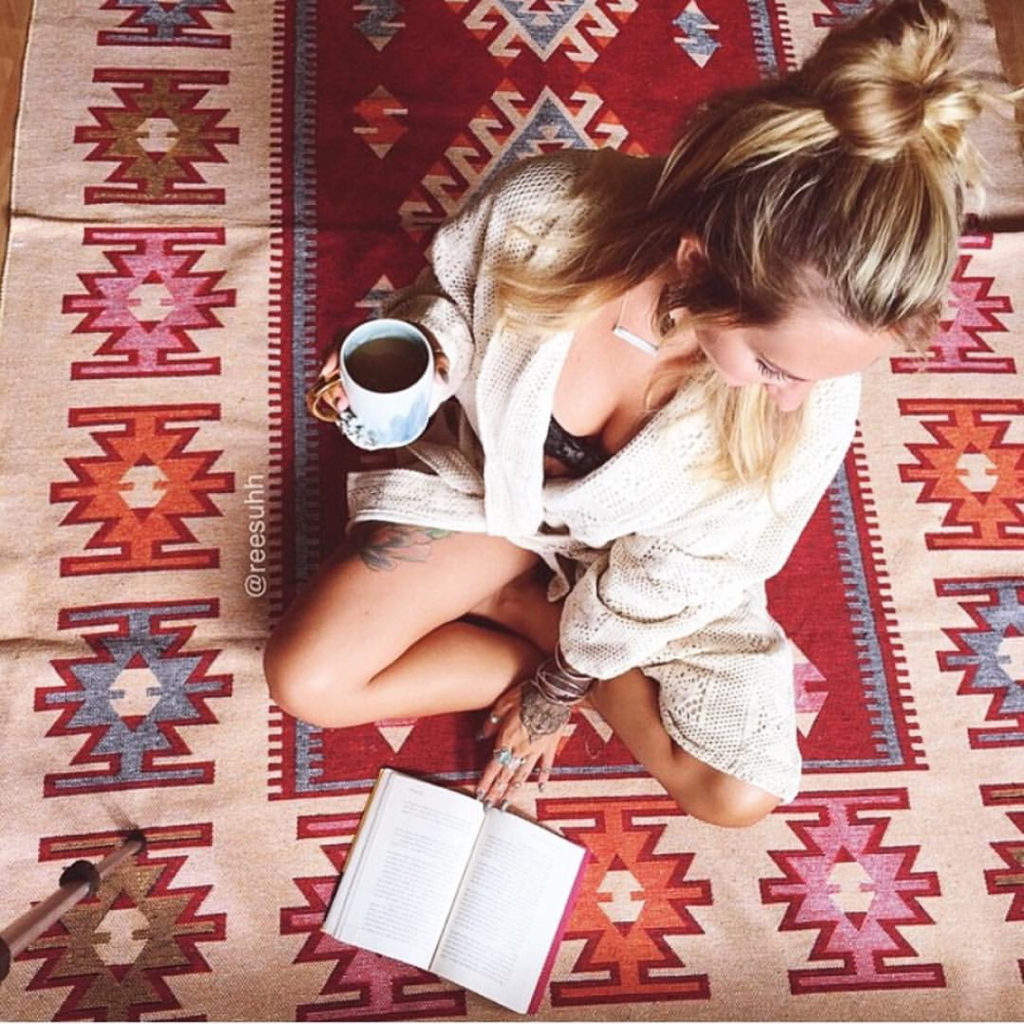 If you're like us, your favorite room in your house is probably your bedroom! So, why not make it your own? Try adding some soft lighting, a big cushy armchair in the corner and one of our vintage kilim rugs underneath your giant, snug bed! Whether your room is whimsical and one-of-a-kind or bright, bold, loud and proud, one of our cotton rugs will look amazing peeking out from under your bed! When you're in the middle of a room makeover, just flip your kilim rug over to reveal a totally different pattern to really spice things up! Our rugs are super soft and oh, so cozy so sit down and curl up with a good book or play with your pooch atop one of our fabulous rugs.

Ready to start decorating? If you love any of these room decor ideas, what are you waiting for?! Grab any size, pattern or color of vintage kilim rugs here and then don't forget to tag us at #thekindreds! We love to see how you pull a room together with one of our gorgeous, reversible rugs! Our kilim rugs make a great camping trip or beach day accessory too, so don't be afraid to bring them along! Keep sharing the love; we can't wait to see what you come up with!
With Love,
The Kindreds