TRAVEL // Get off the grid: checking in to the Skynest in Swedish Lapland
25/1/2019
Where can you sleep under the stars while its -20 celsius and still be warm and cozy? Sounds impossible? Then I guess you have never been to the Skynest, Lapland's answer to the treehouse run by the charismatic wilderness guide Mats and his family in the most Northern part of Swedish Lapland.
Skynest is located in a small village called Kurravaara about 30 min out of Kiruna and away from light pollution and noise. We wanted to be as far away from any light to be able to witness the majestic Northern light. If we were going to be lucky enough that it would come out to play ofcourse!! Located at a huge lake with nothing but the occasional moose or snow scooter passing by it felt like we found the end of the world.

When we met Mats we could immediately see the passion in his eyes. He was born to do this. He loves the outdoor more than anything and can talk about it for hours. But what he loves and does best, is to show it to you. He has been a wilderness guide for years in Finland before he called Kiruna and Swedish Lapland his home, as he describes; the last truly wild part of Europe. He welcomed us into his amazing family run business and his "sky" concept, invited us to slow down, put our phone away and truly indulge in all the beauty that Swedish Lapland has to offer. Sounds great? We thought so too!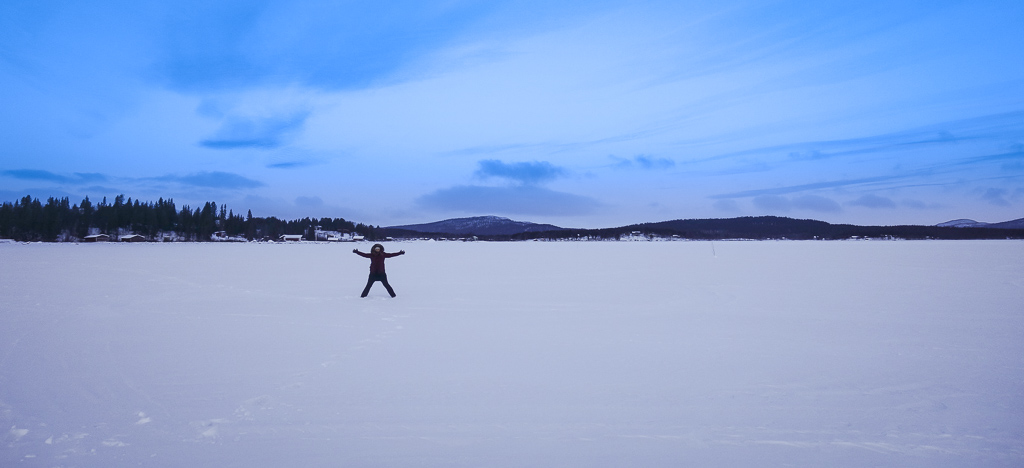 But what is a skynest you ask? Well it's shaped after a lemming (a little furry creature found in the forest of Lapland) and is literally a completely glass caravan shaped bungalow that fits 2 and turns from day into night in just a minute by turning the couch into (i have to say) a really comfy bed! Equipped with all we needed; a small table, flashlight and a fireplace all we felt like doing was relaxing, reading, sleeping and enjoy the millions of stars unfolding right above us from the warmth of our sky bed!

Mats build the Skynests by himself with the help of a Finish architect and constructed only two of them on his property far away from each other for maximum privacy and build right at the (completely frozen) lakeside. The whole "sky" concept is about absorbing nature in his purest form with all of your senses. It's about having nature around you and understanding you are part of an everlasting process.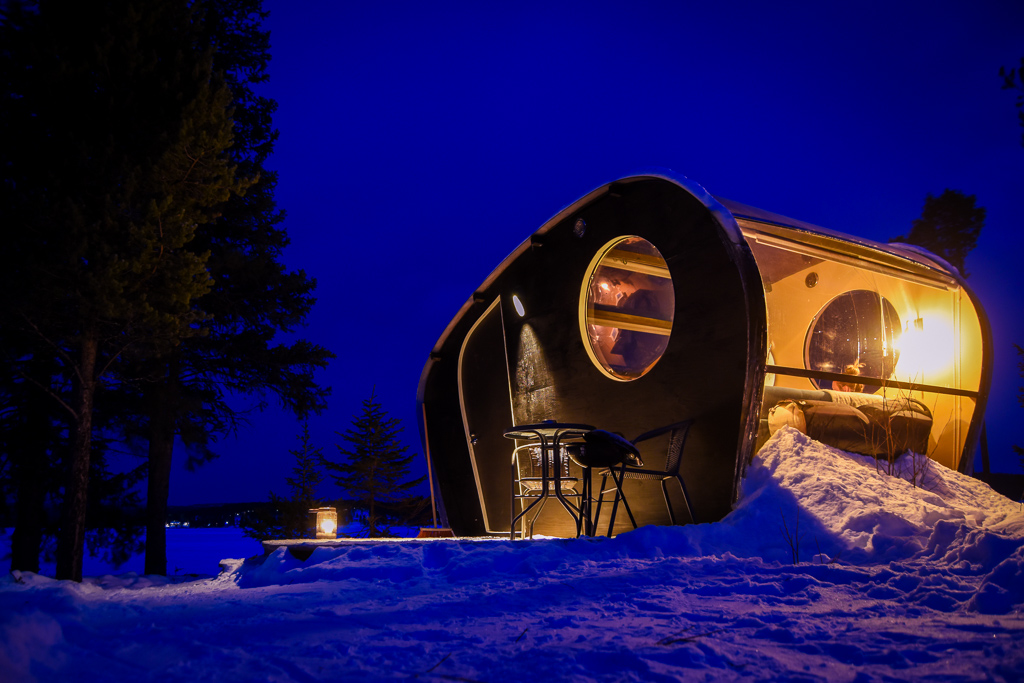 Skyark

But the Skynest is not all the "sky" concept had to offer. Meet the "Skyark" and get ready to take your sky nest on the road! Well the snow in our case. In the comfort of a heated caravan (also completely made out off glass) on skis pulled by a snowmobile we enjoyed the scenery around us from a bean bag while listening to an explanation off the nature slowly passing us by.

We opted for the dinner tour which took us straight over the ice in 20 min to an isolated island (in summer to be reached by boat instead of skyark) to taste a bit of the Sámi culture. The Sámi people are the original inhabitants of Lapland and still live in Norway, Sweden, Finland and Russia. An original Sami tipi tent is set up with a fire inside, and above it a traditional meal was cooked for us in Sámi style.
We had a tasty moose meat with potato, berries and cream rye bread. Try finding that anywhere else on the menu! We enjoyed a bottle of red wine while watching the stars and chatting away for an amazing evening learning all about this magical part of the world.

But then the real magic happened. When we were slowly sliding back through the ice landscape with our bellies full and our mind set in sleeping mode, there was a light glow spotted in the sky! Can it be? Yes it is! Excited as we were and full of disbelief that we already had the chance to witness the northern light on our first night in Lapland we were up for the full show with the light twisting and turning and dancing for hours. After we got some on camera and our fingers frozen off in -20 celcius we simply enjoyed the rest of the show from our Skynest! And slowly dozed off exhausted from a day full of excitement.

As if the experience couldn't get any better, we woke up the next morning with breakfast in bed! Watching the sun rise over the frozen lake and enjoying a freshly brewed cup of coffee, what more could we wish for?

After breakfast we enjoyed the small Swedish sauna a couple of meters away from our sky nest with also amazing views over the frozen lake. We jumped outside for a quick roll around in the snow for the full sauna experience!

Our time was limited but we would love to come back during summertime, to go on one of the longer 2-3 day tour to learn all about the wilderness and have Mats teach us some survival skills, coming back all Robinson ready for anything!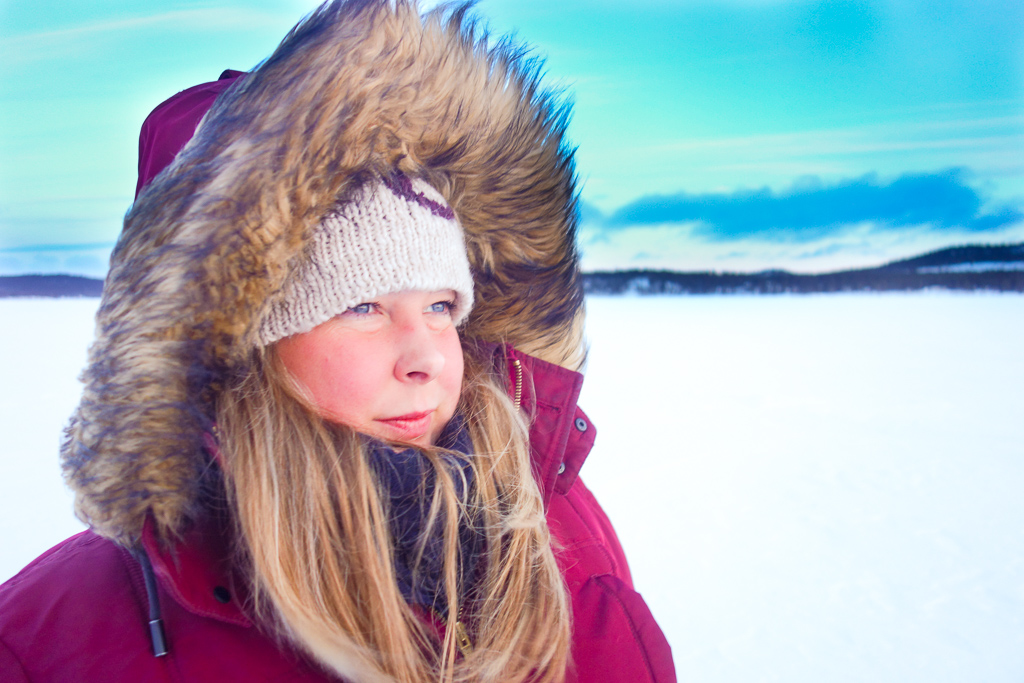 Also up for a tour with Mats into the wild or want to experience the Skynest like we did?
Take a look at https://www.skyark.se

With love,
Martijn & Jovanna