INSPIRATION // Globetrotting with Our Versatile Roll Top Backpack
12/3/2019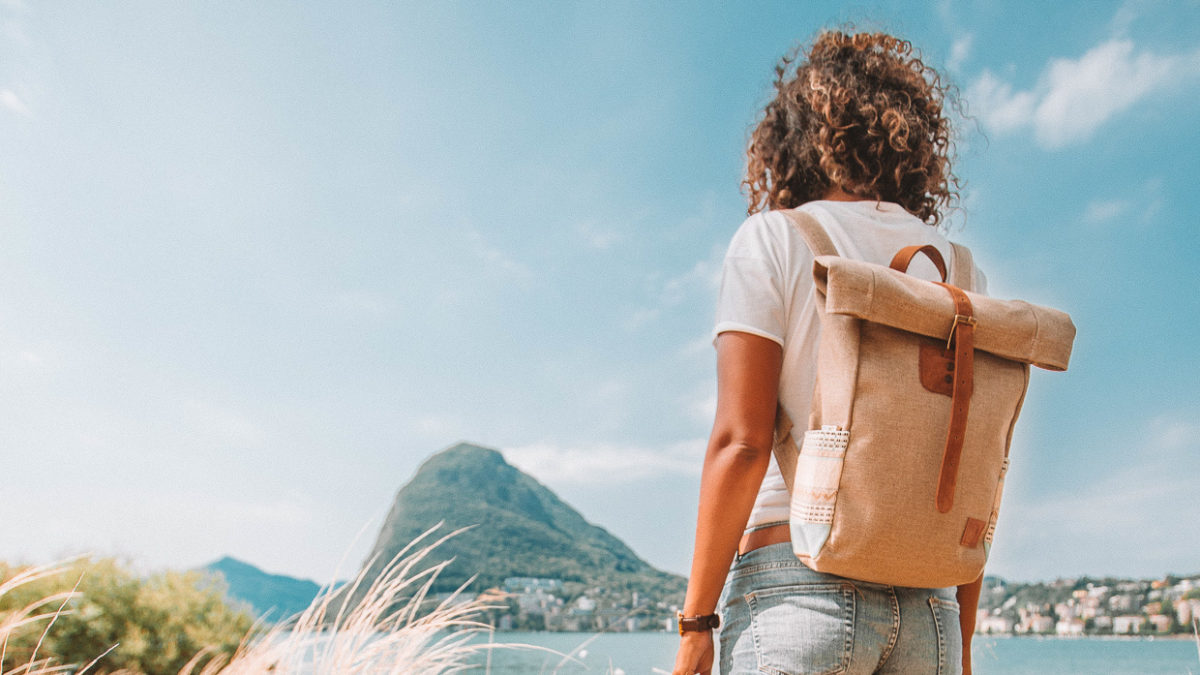 Globetrotting with Our Versatile Roll Top Backpack

It's summertime and the livin's easy…with our Roll Top Backpack! Take this super versatile backpack from work to play and look stylish the whole time. Grab this bag for a daytime trip to the beach (it's water resistant!), filled with your biggest pair of sunnies, a magazine or two and a bottle of sunscreen or stuff it with your laptop, pens and that super important memo that you can't forget for a day at work! Our beautifully crafted roll top backpacks are the best travel companion for any free-spirited and unique guy or gal.

Adventure Awaits with Our Unique Roll Top Backpacks

Our Roll Top style backpacks come in two sizes, small and large and both sizes. And are adjustable for ease of use to accommodate any and everything you may need. Our backpacks are a great statement piece for everyday use. Whether you're on your way to school, work or a day trip out and about with friends, you'll be sure to fit all your essentials in our gorgeous, handmade backpacks. Our Roll Top backpacks also feature extra side compartments. So toss in your keys or phone for quick access to the necessities. If your trusty laptop is always with you, all our backpacks offer a padded compartment to stow them safely and securely. What are you waiting for? Your backpack is ready for its next adventure!

How to Wear Your New Backpack?

If you are in a style rut and need some inspiration on what to pair your new Roll Top backpack with, read on! We love these backpacks for a day trip to the lake, because it's the perfect size for a towel, snacks and a great book. Paired with a tunic style top, cut-off shorts and your extra comfortable sandals, you'll look trendy and ready to take on the day with our vintage style backpack. If you're heading into work at the office, grab your laptop and your Roll Top backpack for a fun but put together look. Featuring genuine leather and brass detailing, you'll be the envy of your office with this backpack on!

Traveling in Style with Your Roll Top Backpack

One of our favorite travel influencers and photographer @indie.marea shares a couple places where her bag's been and how she's styled it along the way! For a weekend getaway that involves relaxing by the water, she wears a striped shirt and our small Roll Top backpack. You could also throw on some cute, lightweight sneakers and aviator style sunglasses to keep this look carefree and laid-back. We also see @indie.marea take her backpack through some grassy trails along the sparkling coast with the best of the basics; comfy tee, denim shorts, staple sneakers and our beautiful backpack filled with all the goodies for her adventure!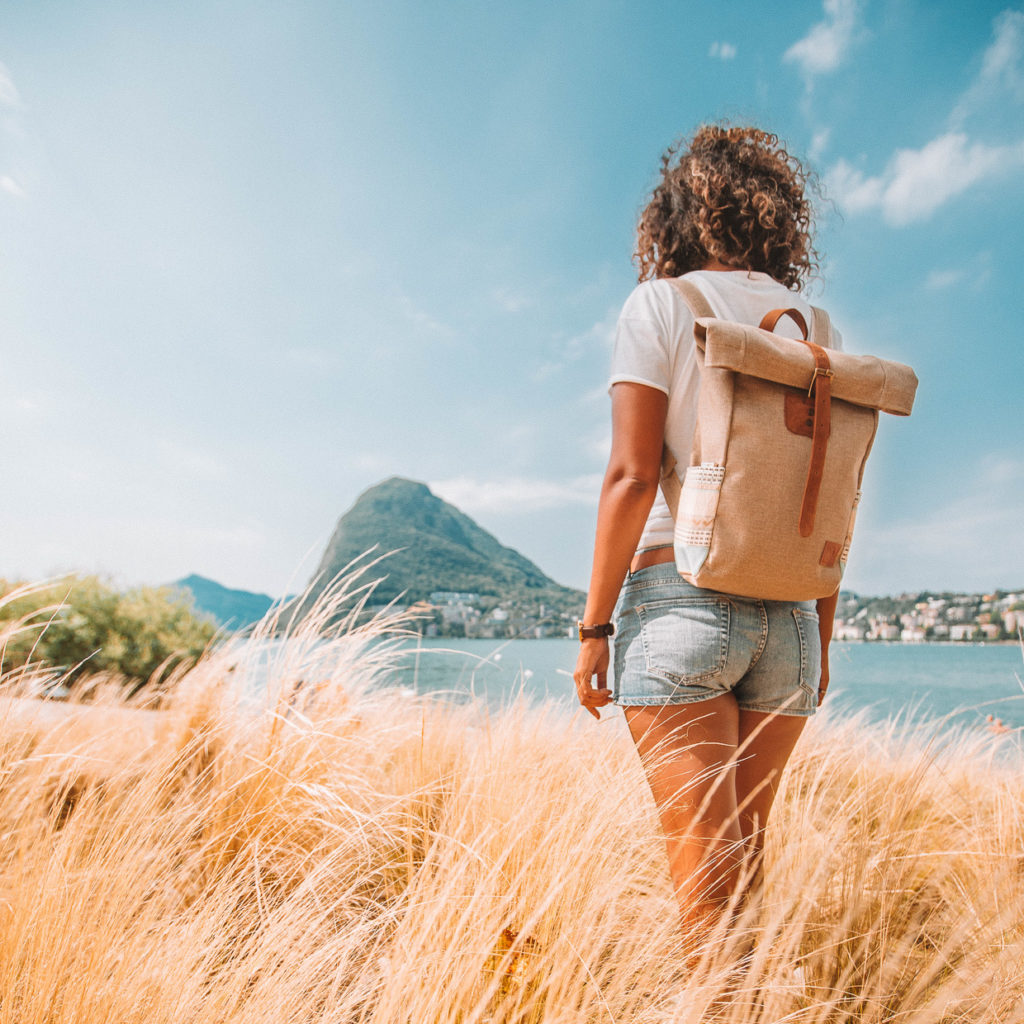 If you need the perfect bag for work, school or that upcoming trip, shop our Roll Top backpacks here. With two different sizes and the adjustable roll down style of these bags, they're a great addition to anyone's wardrobe! We love to see how you style our unique accessories, so keep on tagging #thekindreds!
With love,
The Kindreds