INSPIRATION // Jimi Boots for a Stylish, Summertime Vibe
12/3/2019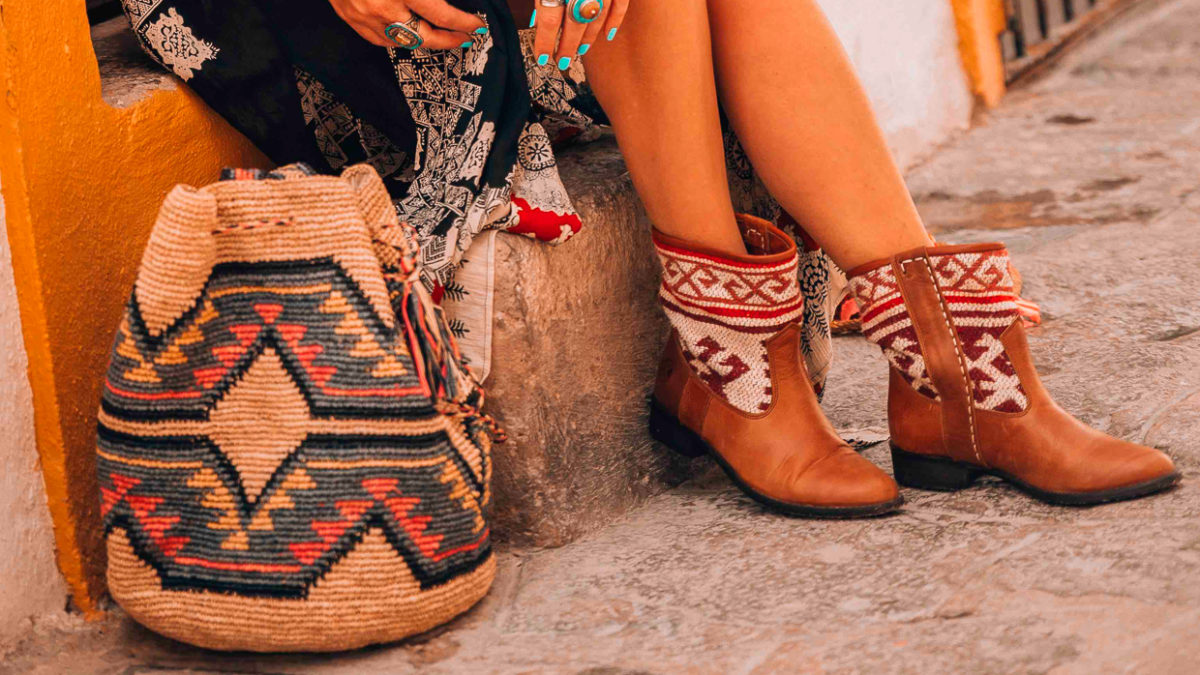 Jimi Boots for a Stylish, Summertime Outfit

The perfect ankle boots to rock at an-all day music festival or thrifting at your local flea market, our Jimi boots are the ones to grab this summer! These boots feature a flat heel, making them the perfect everyday shoe to keep your day moving in style.
Featuring our artisan, genuine leather, and our vintage kilim rugs, these sweet feet treats are so soft and comfortable for all day wear (plus you'll look great too)! No two pairs are alike as our kilim rugs are hand-woven in Morocco's Middle Atlas Mountains. So you know you'll be the only girl on the block rockin' these boots.
Jimi Boots to Take on Any Adventure

Our Jimi boots are for the boho, fashioned obsessed, go-getter type of girl. She's one-of-a-kind, just like her boots. She's not afraid to try new things and always has something fun going on. Her mantra is to keep her boots low and her spirits high!
Try pairing our Jimi boots with a vintage band tee and cut-off shorts for the perfect summertime staple outfit. Dress them up by pairing them with a chic, long sleeved romper for a night of dinner, drinks and dancing with friends or toss on a boho-y tunic with a waist-cinching western-style belt for an everyday, easy "anything can happen" outfit!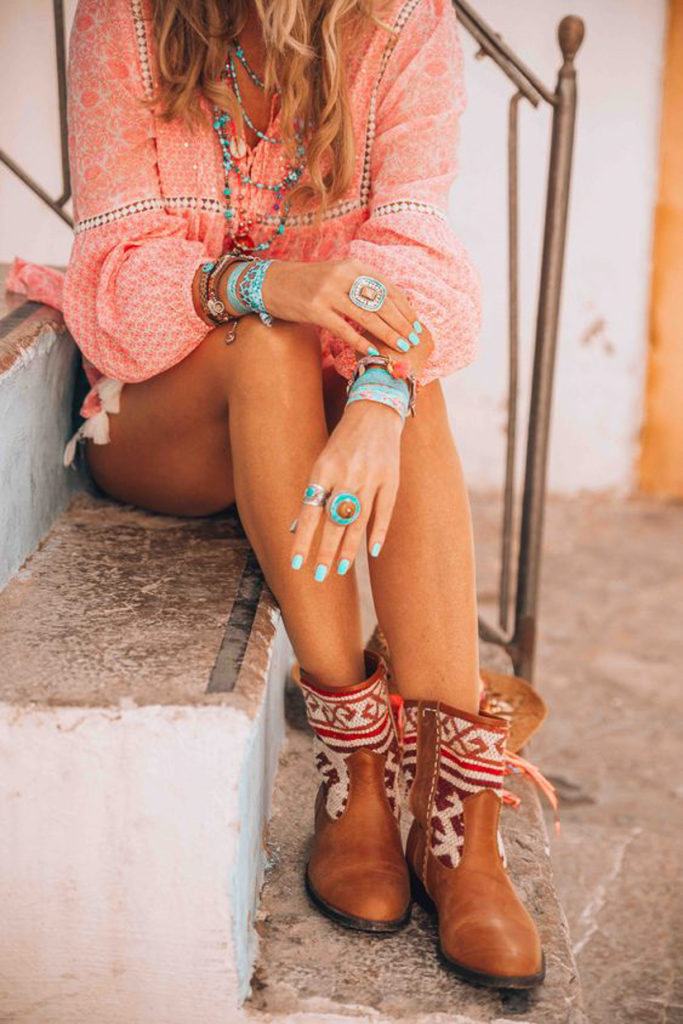 Lovely, Boho Looks

The lovely @ibizabohogirl shows us some stylish ways she likes to show off her Jimi's. From daytime looks of graphic tees, cut-offs and a flowy, printed kimono with stacks of turquoise bangles, our Jimi boots fit right in with her low-key, boho vibe. For a less relaxed but still super comfy look, @ibizabohogirl pairs our Jimi boots with a pretty paisley tunic and cut off shorts (the classic, summertime staple in every free-spirited girl's wardrobe).
She adds tons of funky turquoise for a truly unique look (bonus points when you match your nails to your jewelry)! The perfect accessory for wandering around outdoor markets and shops, our Jimi's are paired perfectly in @ibizabohogirl's last look with an airy skirt, relaxed tunic top with a neutral colored, super soft vest to really tie everything together!
Add a long, audacious necklace like she did, or keep it simple and throw on a couple stackable rings. Transition this look from day to night by removing the vest and pairing with a bold, red lip and you're ready to take on the adventures of the night!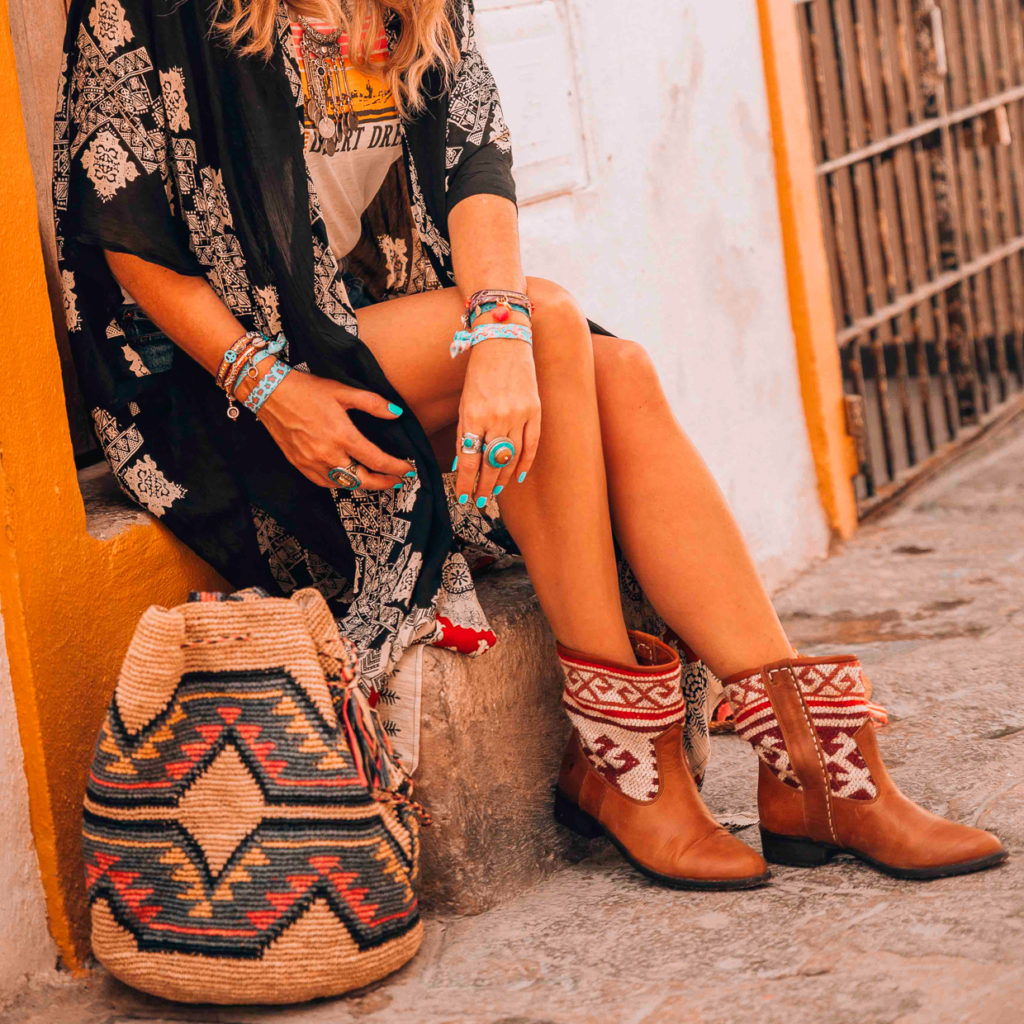 If you love these modern and authentic looks and want to recreate them yourself, shop our Jimi boots here.
The Jimi's are the perfect shoe to ensure comfort while also looking your best. C'mon, your Jimi boots are just begging to be taken on their next adventure!
With love,
The Kindreds