TRAVEL // Hotspot: Riad Tizwa, Marrakech – More To Explore
02/6/2017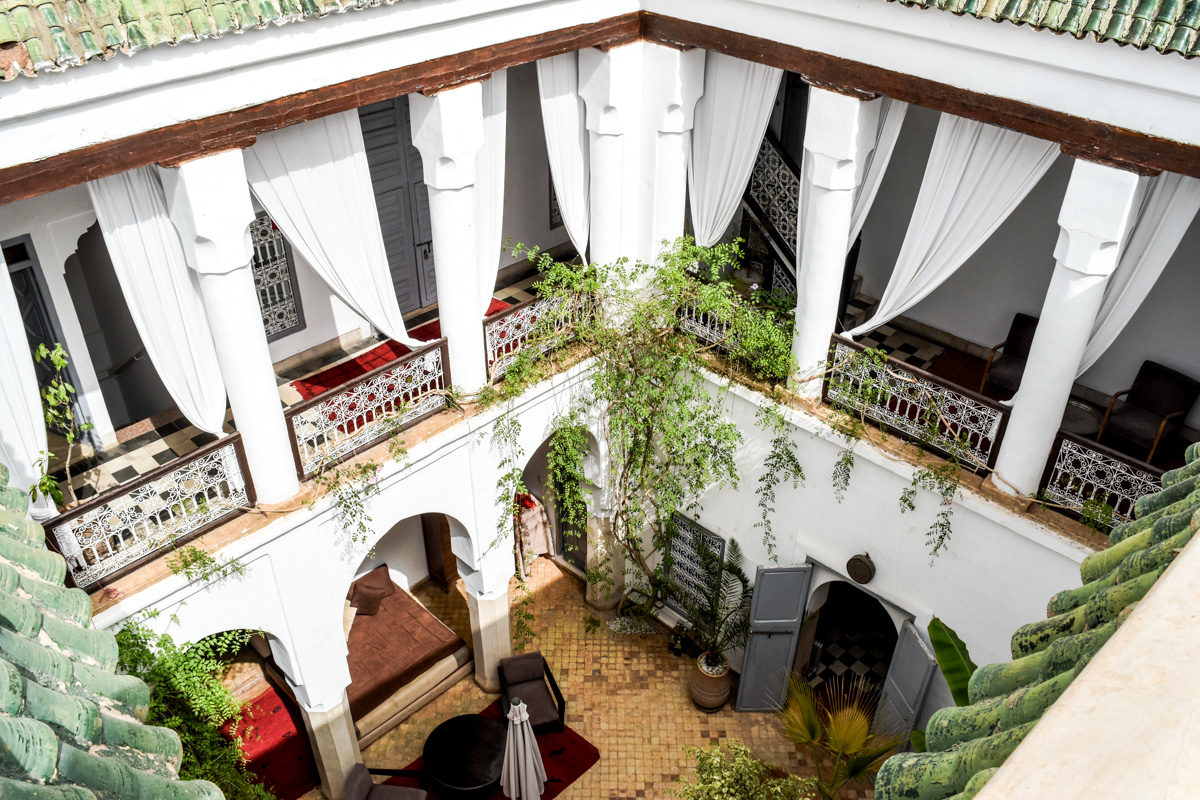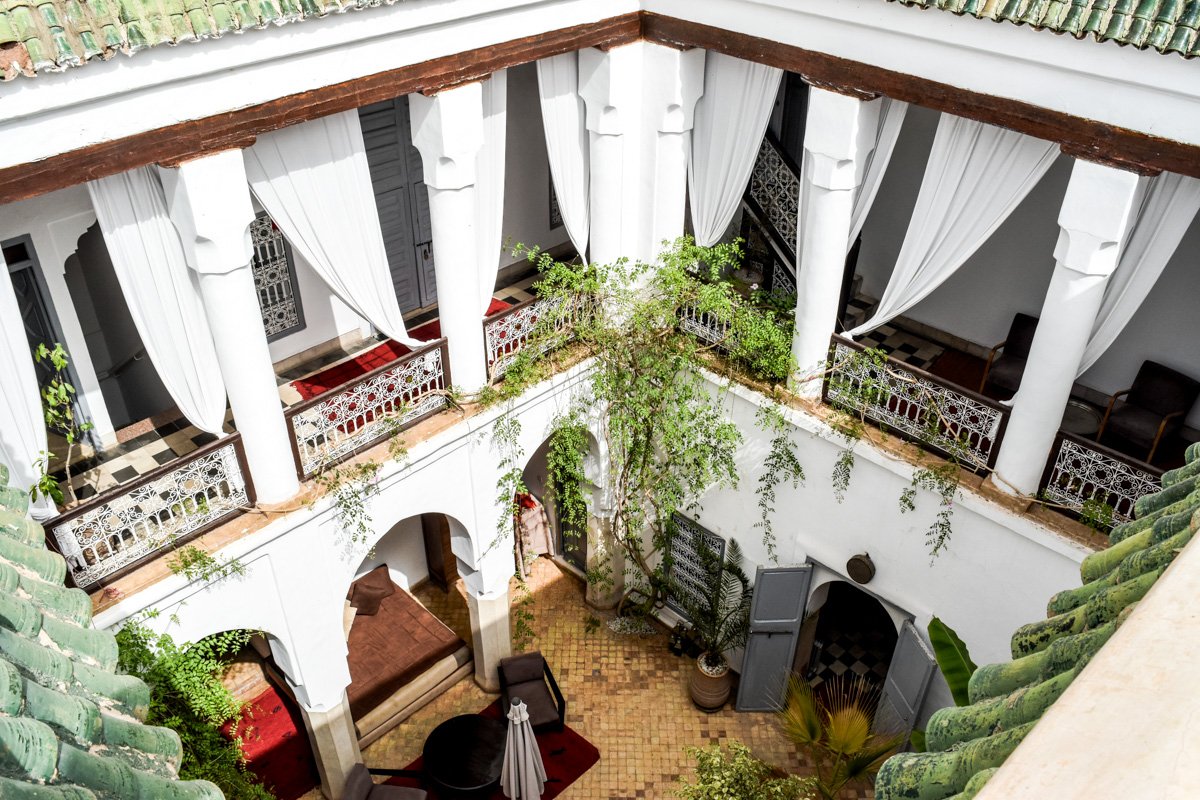 We thought we knew the whole souk and medina of Marrakech by now but I guess there is always "more to explore" wherever you go. Riad Tizwa (a Riad is a old Moroccan house with a courtyard and garden) is located a 15 minute walk north from Jemaa el-Fna, the beating heart of historical Marrakech. We've really enjoyed the location as you can walk though a much more quiet and interesting part of the souk.
Riad Tizwa
It's located in the part where you can see many local artisans still do their jobs of woodcarving and rug weaving and where you don't bump into tour groups on the way. The Riad is owned by two brothers from Scotland with a splendid eye for detail and color and has been hosting guest since 2006.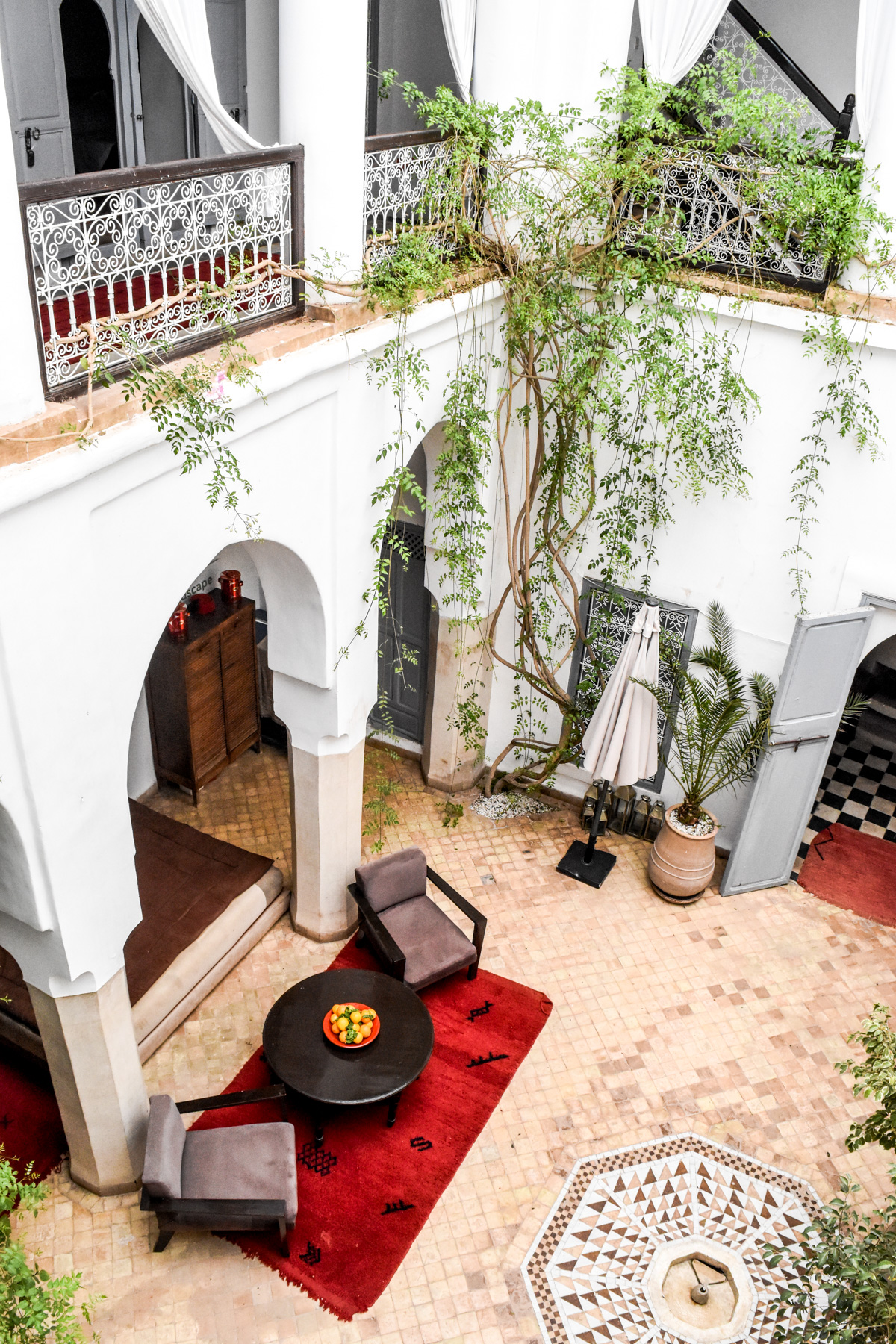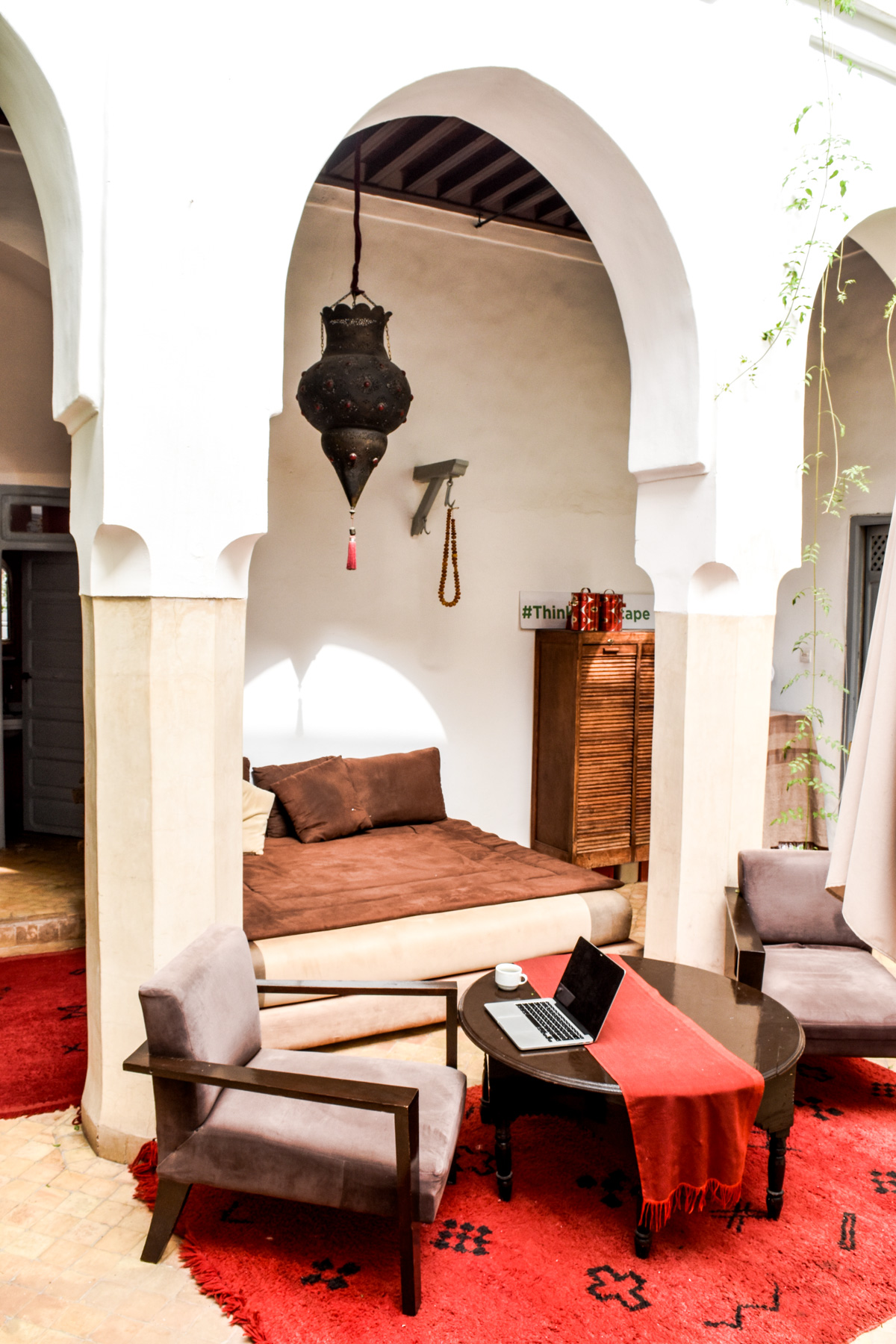 Reduce, ReUse and Recycle
Tizwa means "bee" in Berber, named after the surname of the brothers. Riad Tizwa has 3 important standards to live by (which you might know from the Jack Johnson song!) REDUCE, REUSE, RECYCLE – which had gotten them the eco label "La clef Verte" as the first ones in Marrakech. You feel this concept throughout the Riad as they are making you aware of your water consumption, provide handmade and natural shopping baskets (so when we went shopping in the souk we did not have to accept any plastic bags!) and all soaps and other beauty and bathroom products provided are all from natural ingredients from the Olrika valley.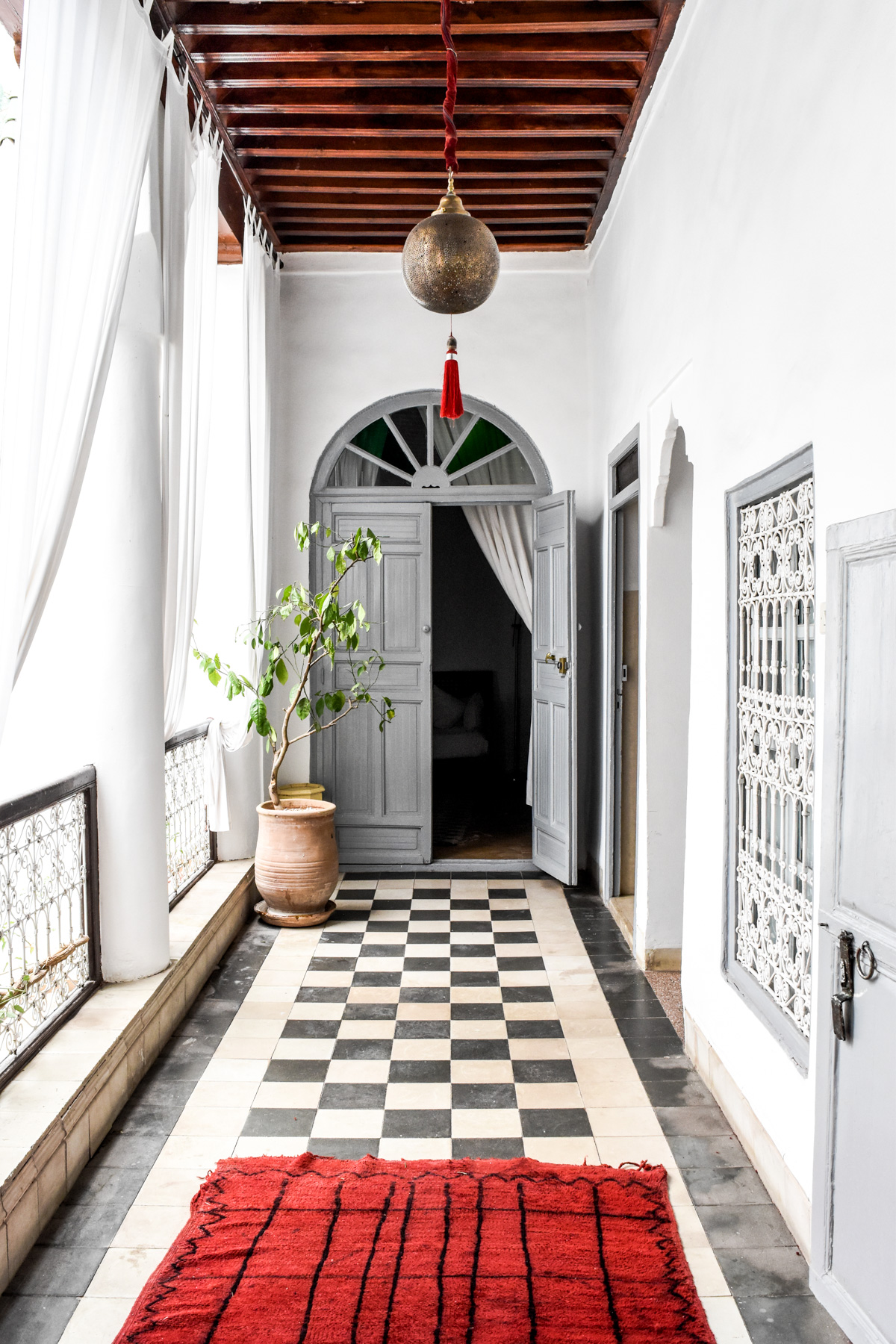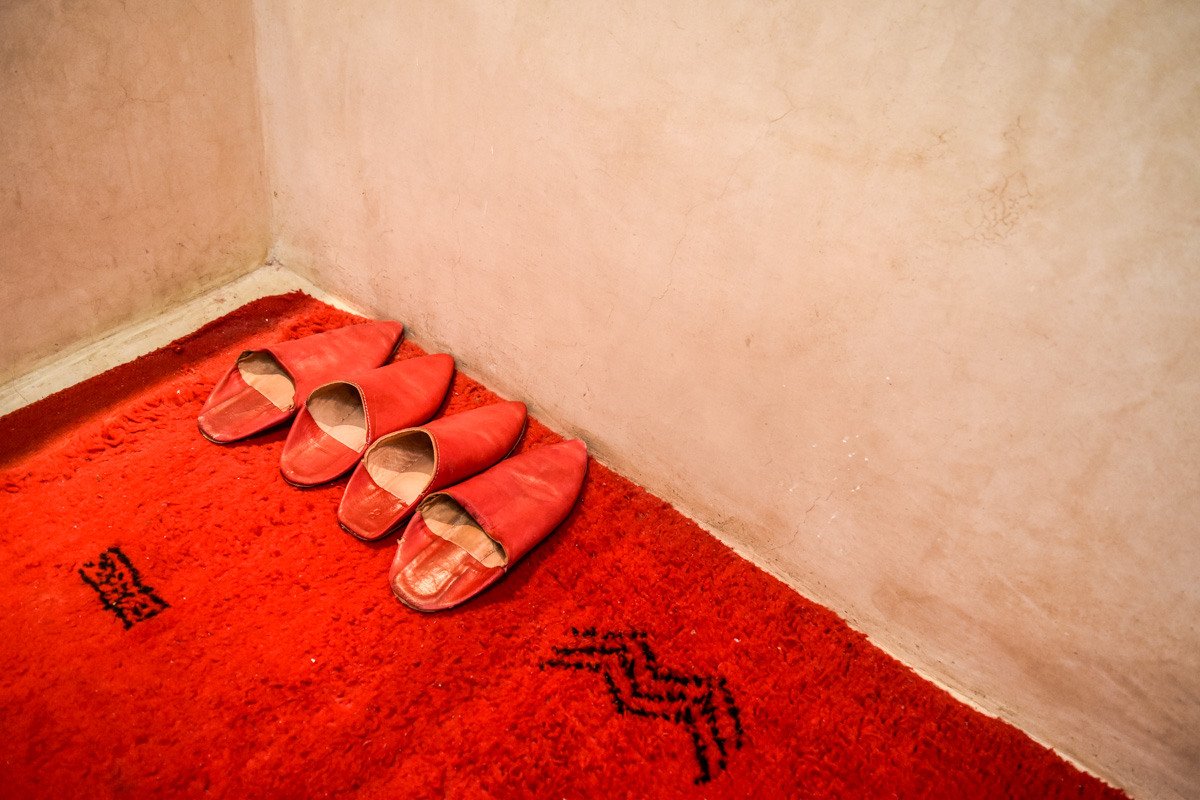 Rough yet sophisticated
What we really liked about Tizwa is the rough but yet sophisticated look. The greys, the whites and the reds are used as color throughout the Riad and within all the amazing different tiles on the roof terrace. Hassan is running the place for 8 years and is helpful and laid-back. A big plus for Tizwa is that you can do things your way. You can have breakfast whatever time of the day in whatever place. Want to have breakfast served on your bed? No problem, Hassan will bring it in.
Riad Tizwa has a small courtyard and 6 really large rooms with high ceilings, all are well decorated and 2 rooms even have a bath with robes provided. With 3 floors and a roof terrace with sunbeds and berber nomad tents, Riad Tizwa also hosts birthday parties and weddings where you can book the whole riad exclusively for you and your friends and family. Tizwa also organizes tours and does dinner on request, all fresh and local ingredients.
*If you like Tizwa (as we did) and you will be traveling around Morocco you will be happy to know that they also have a Riad in Fez!