FOOD // Recipe – Healthy Ice Popsicles Of Mango, Strawberries And Orange Juice
03/6/2017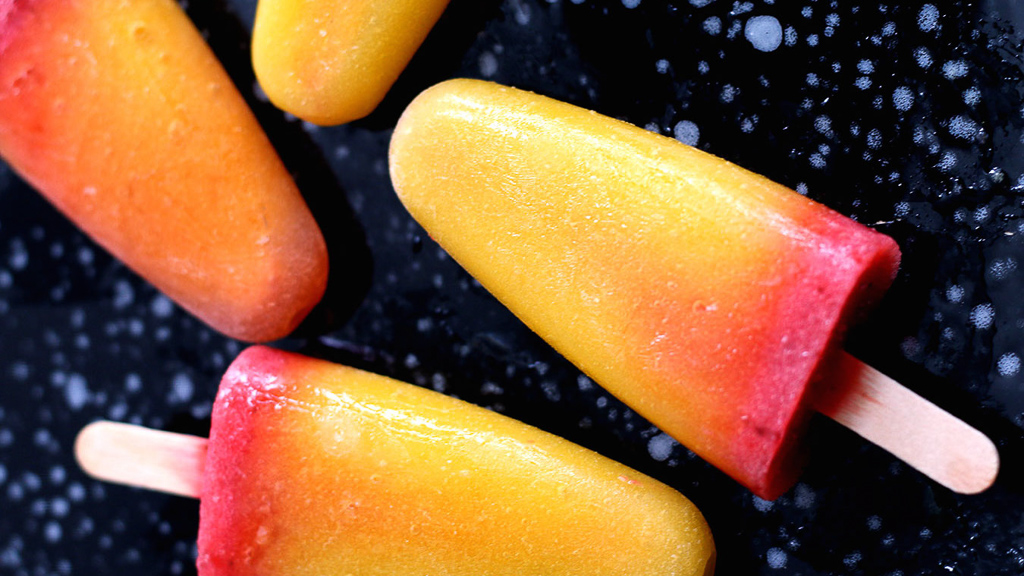 Summer is here! These mango ice popsicles taste SO good during a hot summer day, especially in combination with multiple types of fruit and a drizzle of honey. ENJOY. And… feel free to take two, three or maybe four.
Ingredients
250 g fresh strawberries
2 ripe mangoes, peeled and diced
1 glass of orange juice (3 oranges)
Optional: drizzle of honey

How to make these ice popsicles?
Add the strawberries along with 1/4 of the orange juice in a blender and blend to a smooth mix. Divide this about 8 (silicon) ice pop molds.
Rinse the blender. Now add all mango pieces together with the remaining orange juice. Mix until it's a smooth juice.
Pour the mixture over the strawberries in the molds.
Stir gently using a knife to mix the colors a little bit. You can also save some strawberries and add small pieces add at the end.
Let the popsicles freeze for at least half an hour before putting the sticks in them. Then put them back in the freezer for at least 4 hours!