FOOD // Beetroot Carpaccio
01/5/2017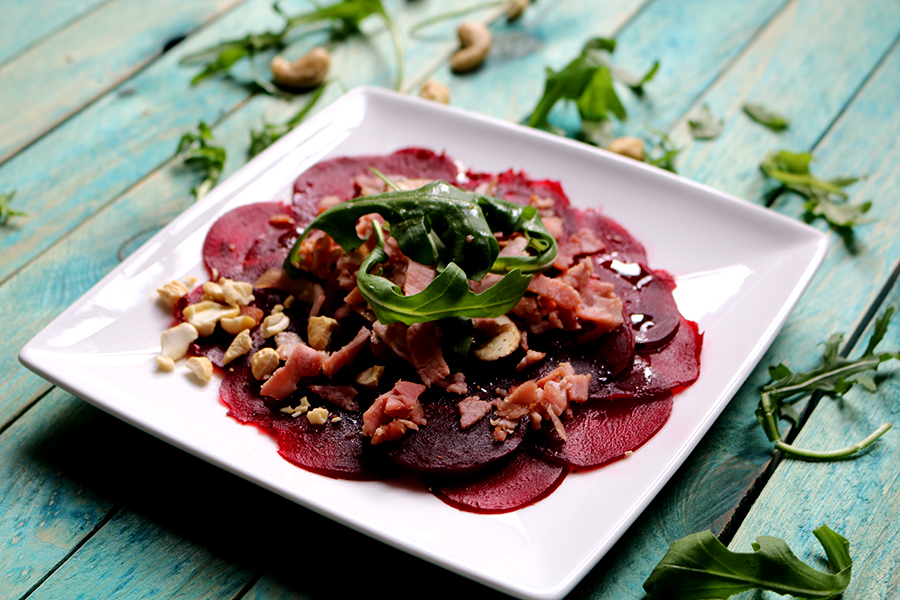 Beetroot carpaccio is a dish that you can serve all year long! In the somewhat colder periods, it tastes delicious with hot bacon and nutty flavors. In spring and summer days, it tastes perfect with some slices of juicy pear.
Ingredients for two persons
– 2 red beets
– bacon strips
– mushrooms
– any kind of nuts that you like
– rucola
– salt and pepper
– olive oil
How to?
Start cutting the leaves of the beets, including a small part of the stem. Put the leaves in a large pan with water. Boil the water, turn the fire down and allow the beets to cook well for about 40 minutes.
Cut the mushrooms and grill them. When they are ready you can take them out and grill the bacon strips. Keep the mushrooms and bacon strips warm on low heat. Meanwhile, crush the nuts.
Rinse the beets once more with cold water and then cut them in round-shaped slices.
Grab two plates and order the beetroot slices in a 'carpaccio way', top it off with the mushrooms, bacon and nuts. Sprinkle some salt, pepper olive oil and finish it with some rucola leaves.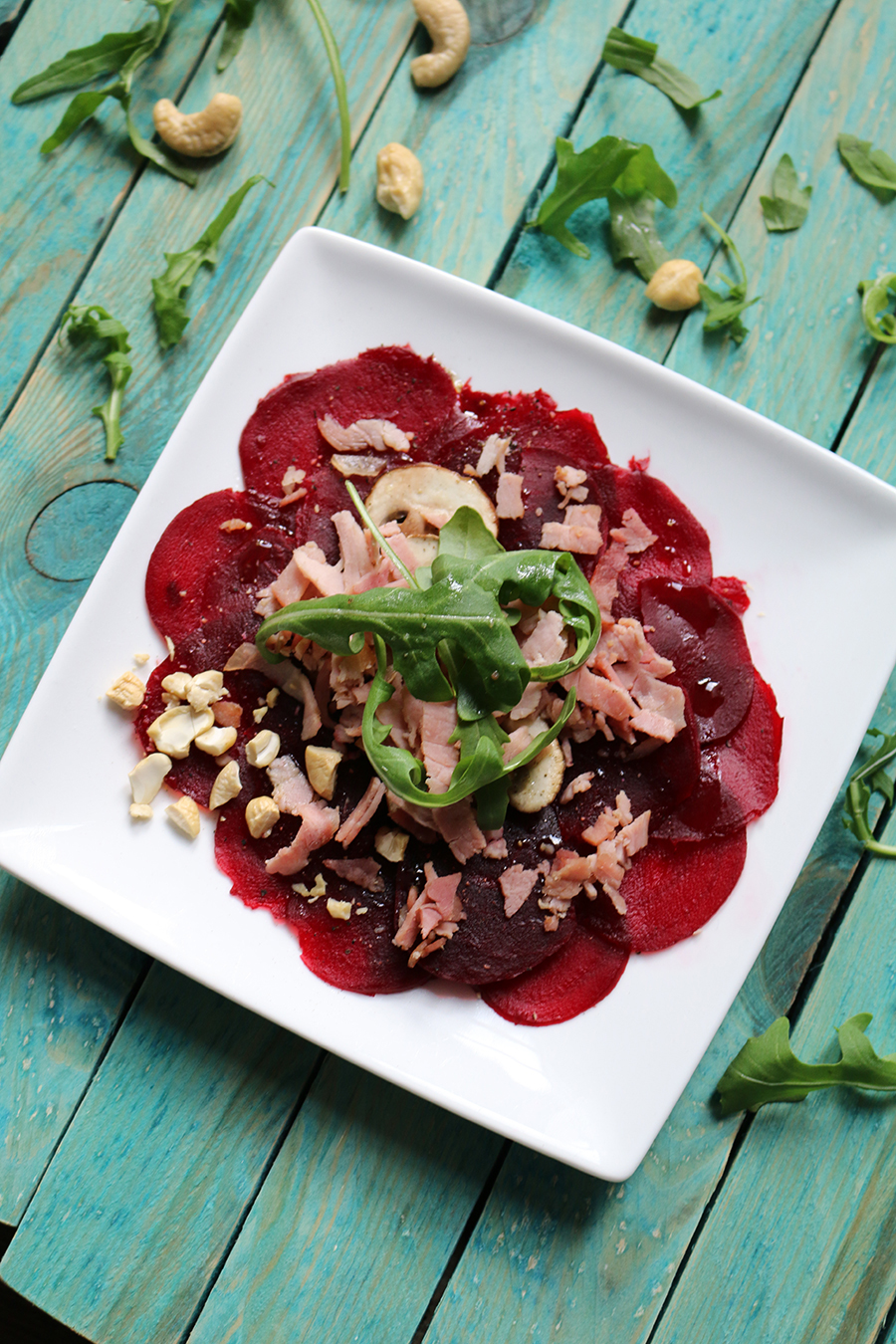 ENJOY!