TRAVEL // Hotspot – Riad Le Rihani, Marrakech: Real Beauty Is Hidden Behind
15/5/2017
Zigzagging through the labyrinth of the medina, with something interesting to see on every corner, is what we like best about Marrakech! And finding the small black door of Riad Le Rihani was already a adventure on its own. They say real beauty is hidden behind… Le Rihani (named after the original family that owned this Riad) is as authentic as the name.
About Riad Le Rihani
What is a Riad you ask? Well, it's a traditional Moroccan house with an interior garden or courtyard. And definitely the kind of place where you want to stay when visiting Marrakech! When Cecile and her husband laid eyes on this place it was love on first sight. And we can understand why… Full of original details and characters this Riad is really set aside from the rest by its big amazing whitewashed courtyard with beautiful outside stairways. Riad Le Rihani even has a small outdoor swimming pool, which is very unusual in a Riad but a big plus after a hot day spent in the souks. It somehow reminded me of the Taj Mahal. Maybe it were the large whitewashed walls or all the amazing woodcarving in the courtyard?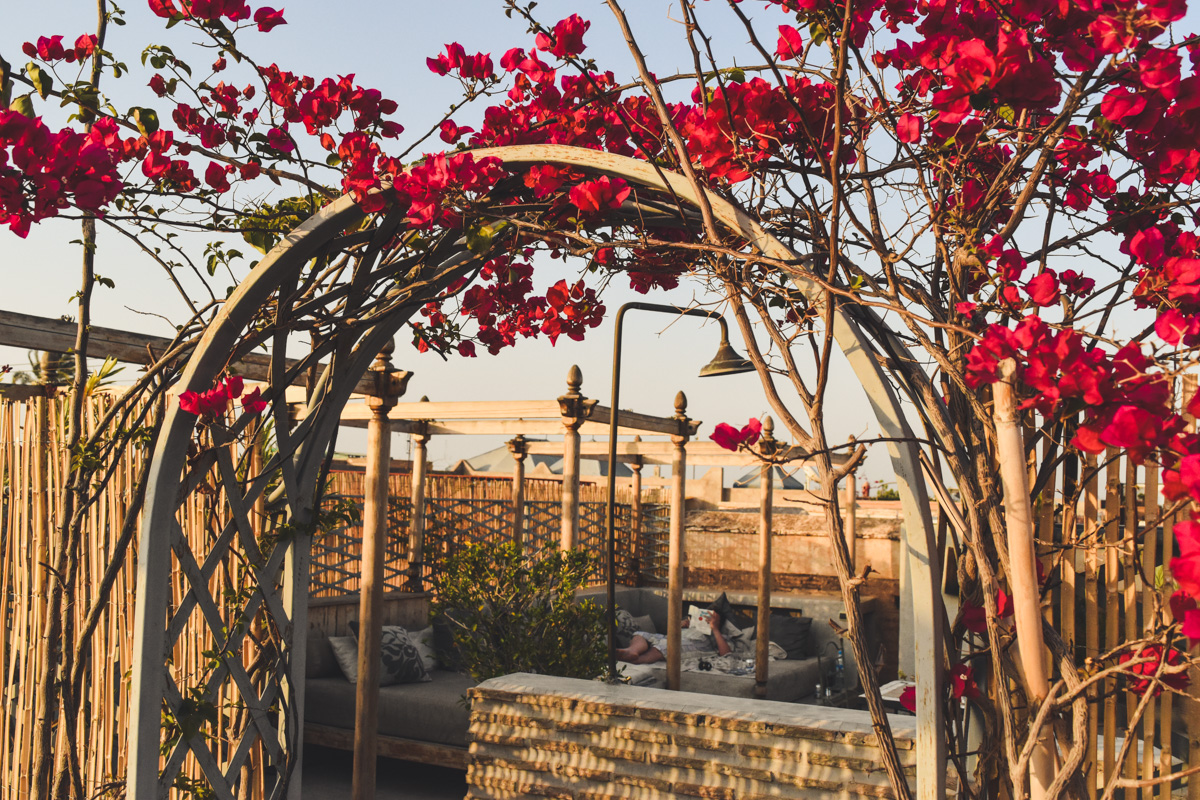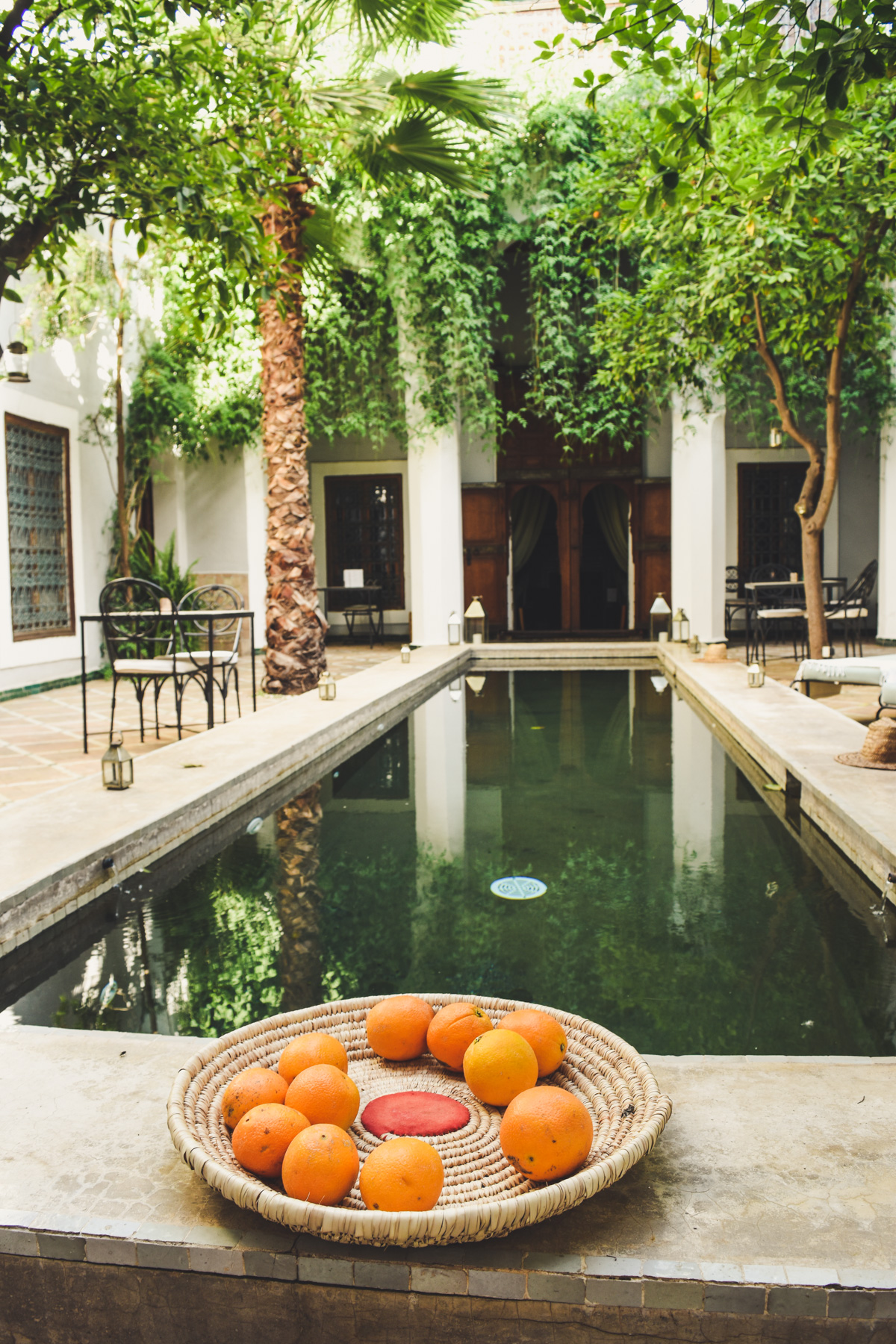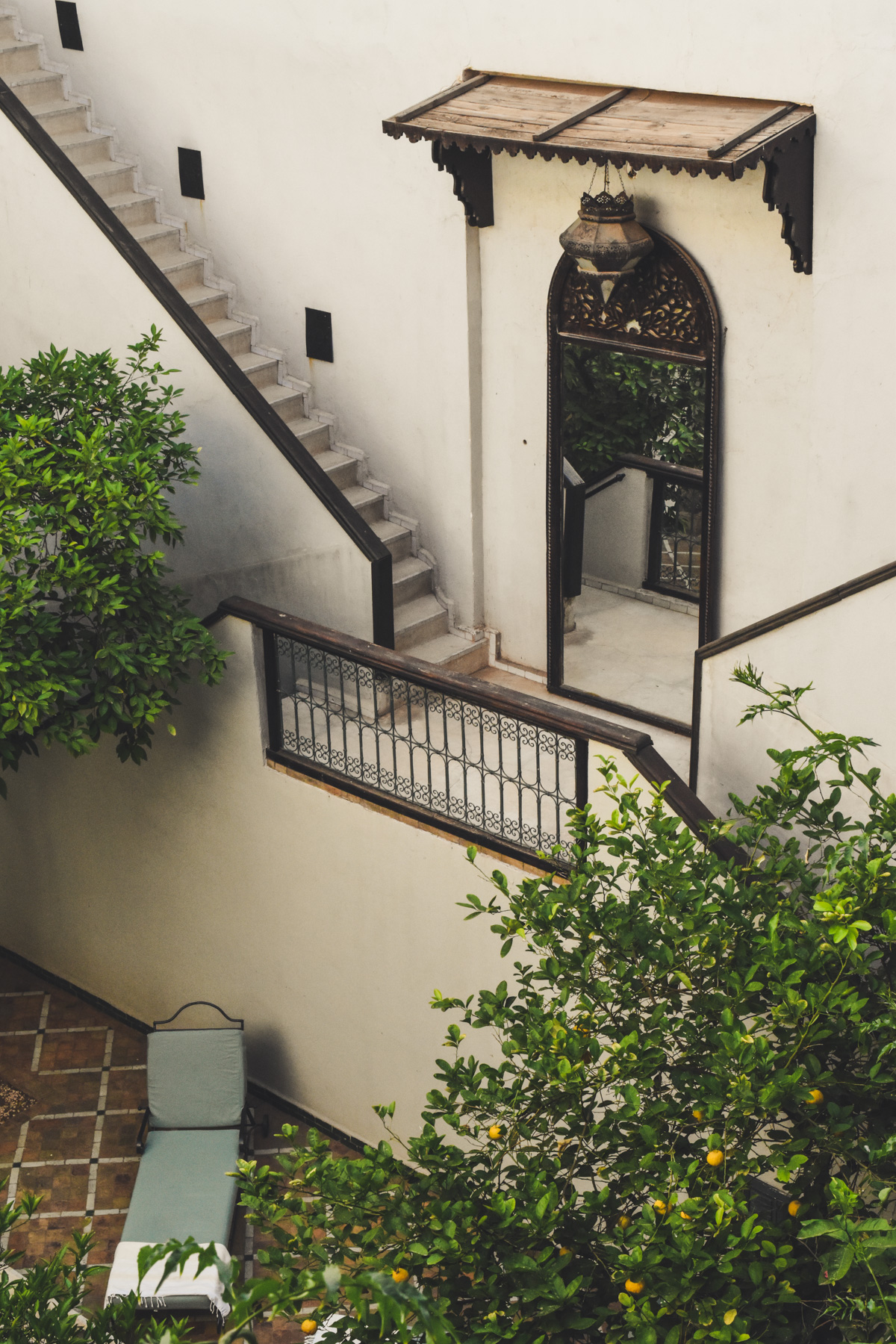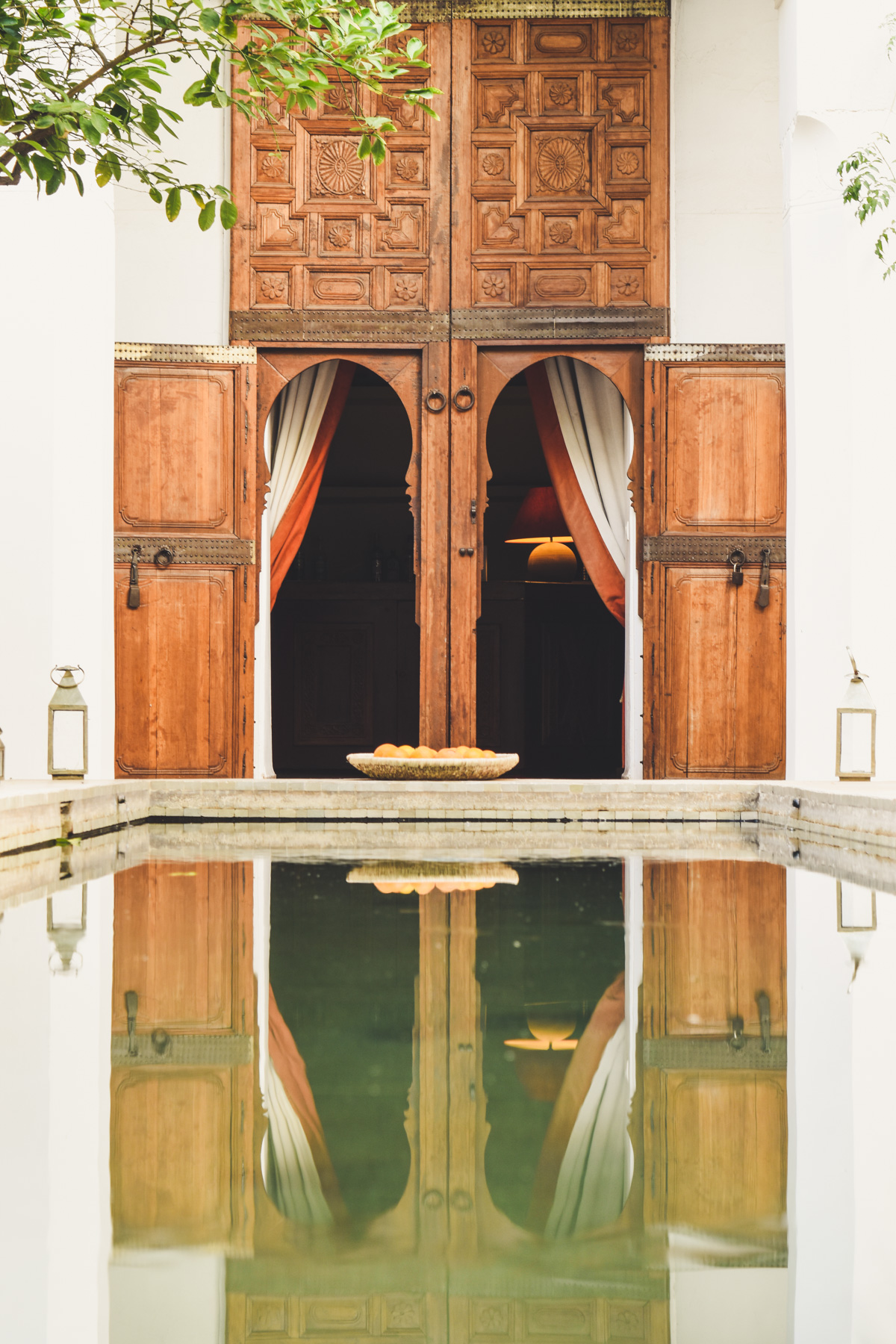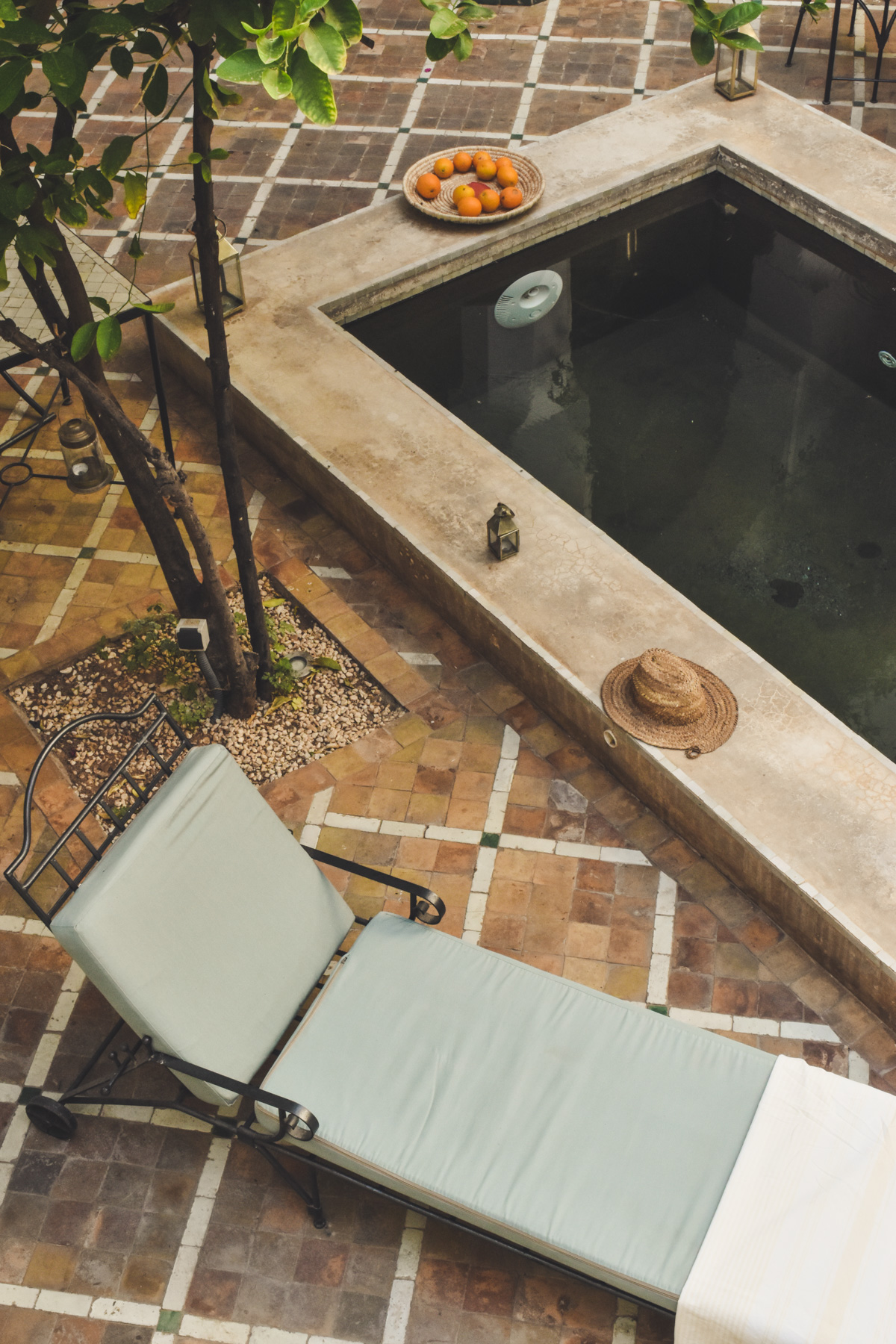 The location in Marrakech
Another great thing is the location. With the provided map of the location we found out its actually really close to Jemaa el-Fna, the beating heart of historical Marrakech. But it's so hidden that it's a true oase of tranquility.
The food of Le Rihani
After a long day spent in the Souk we really did not want to go out again for dinner and luckily this was no problem as Le Rihani also serves a very tasty traditional dinner by candle light accompanied by a wine list with exclusively local Moroccan wines.
Included in the price is a healthy breakfast with strong coffee that we enjoyed each morning in the courtyard under a palmtree, with all of the ingredients fresh from Ceciles own land: 15km away from Marrakech in the countryside where she lives with her 4 kids. Cecile also has a eye for eco, and Le Rihani carries the international eco license "La clef Verte" with pride.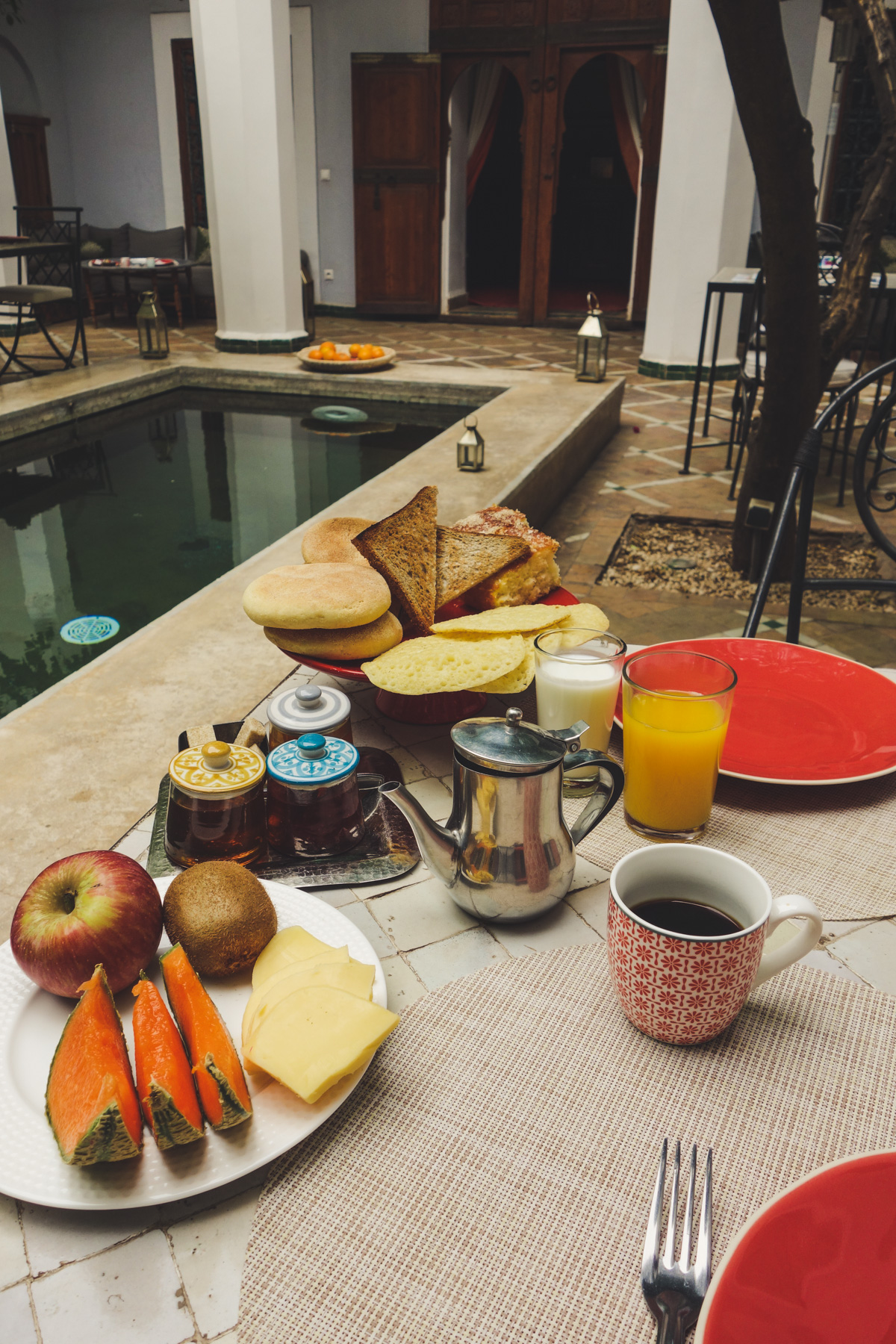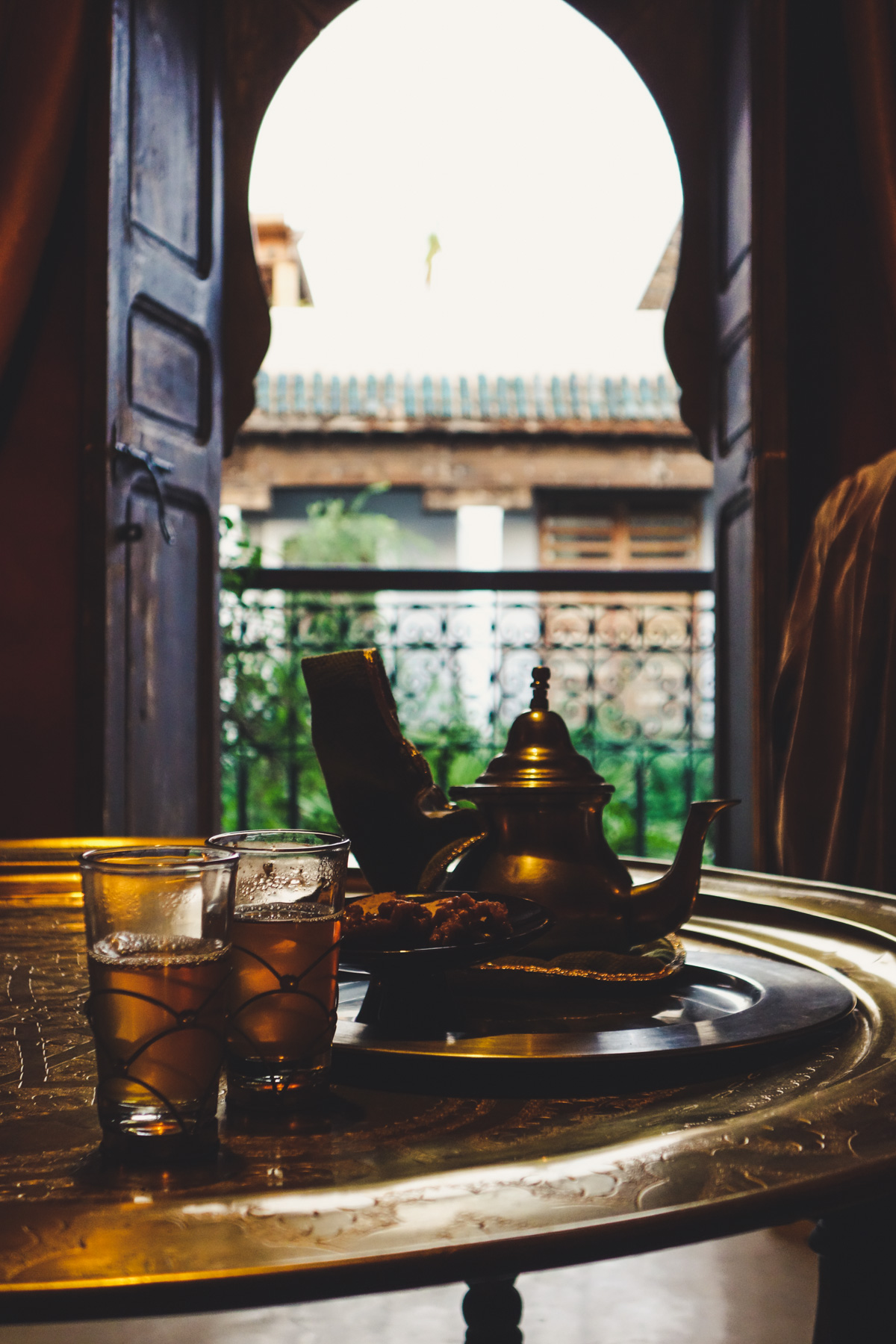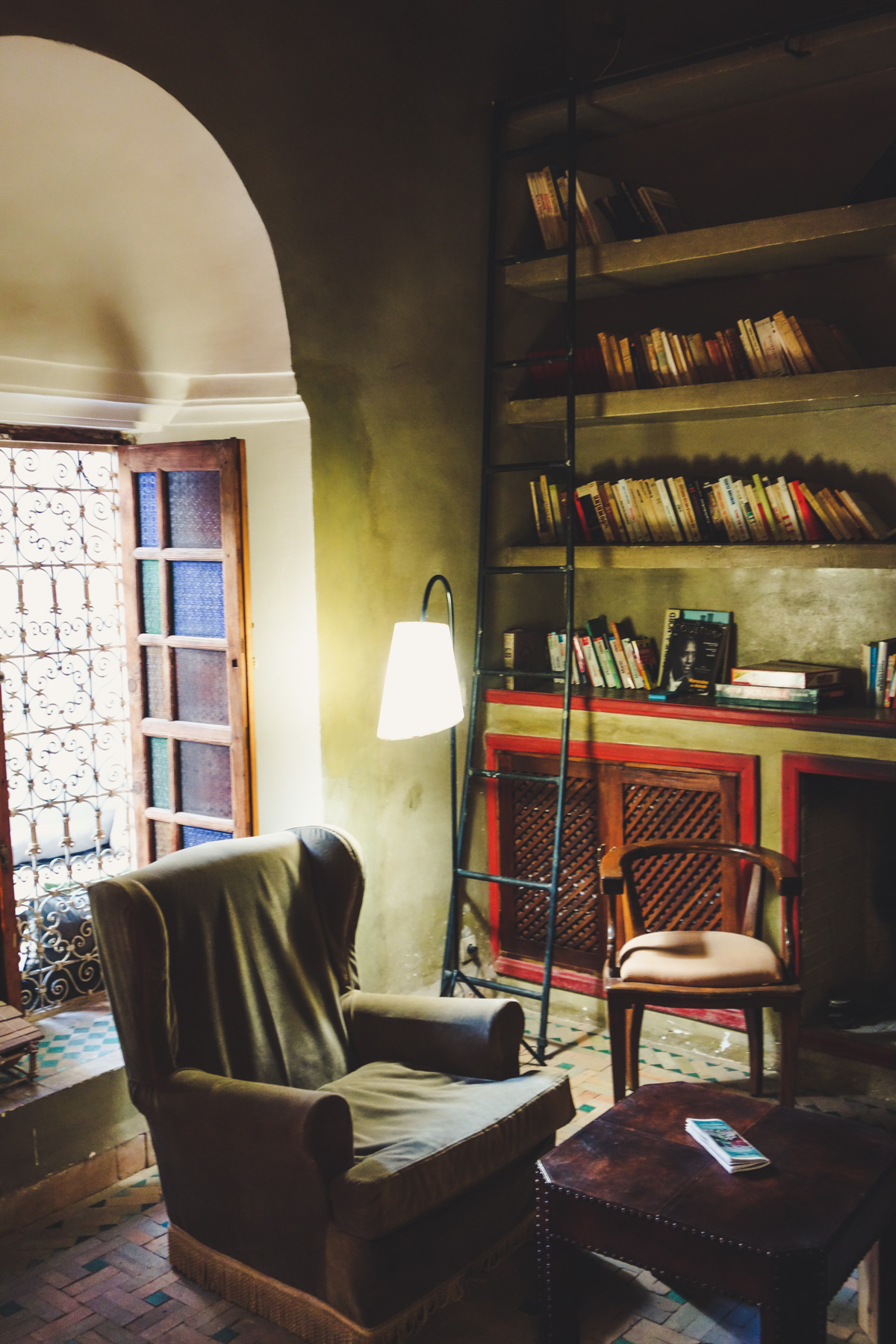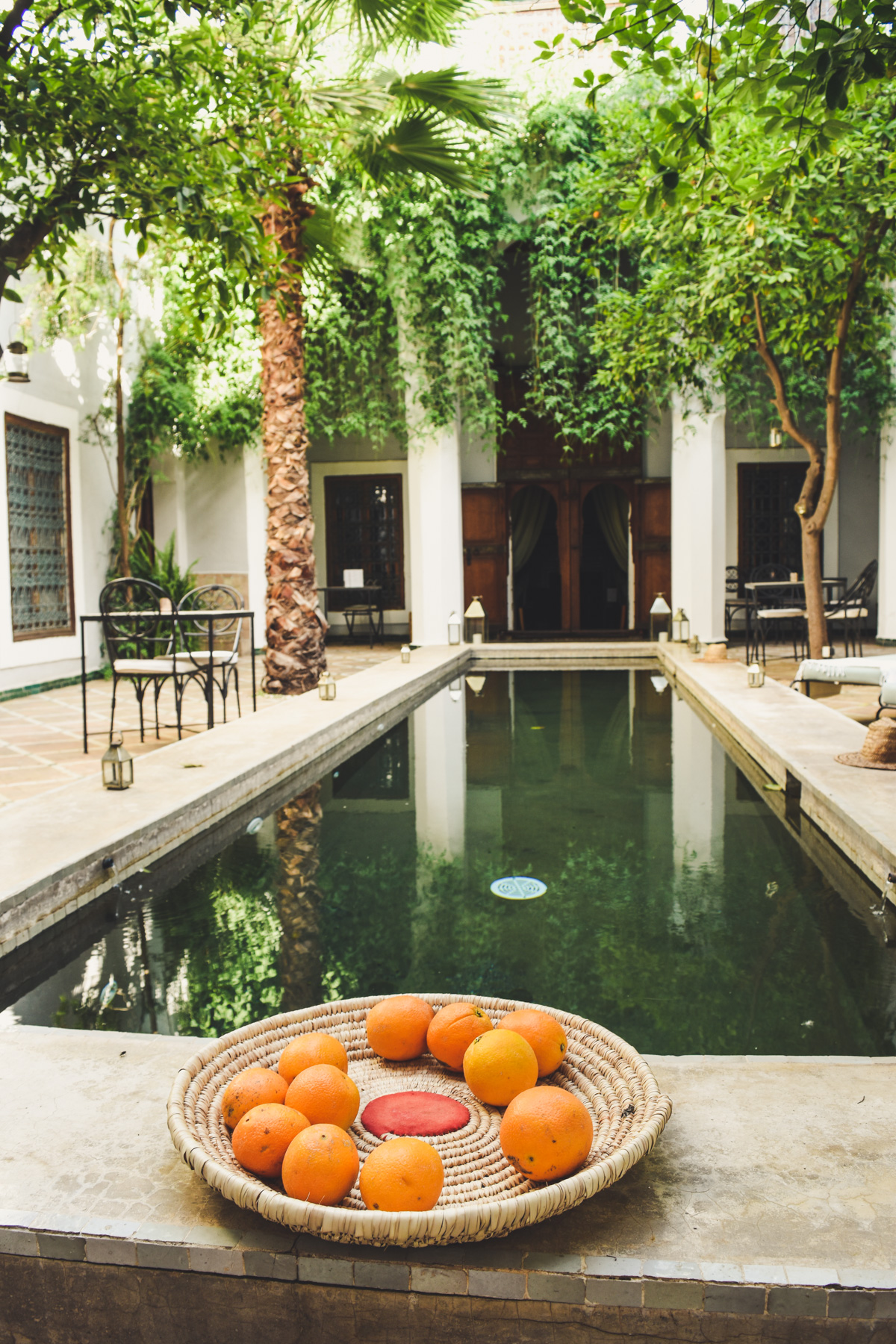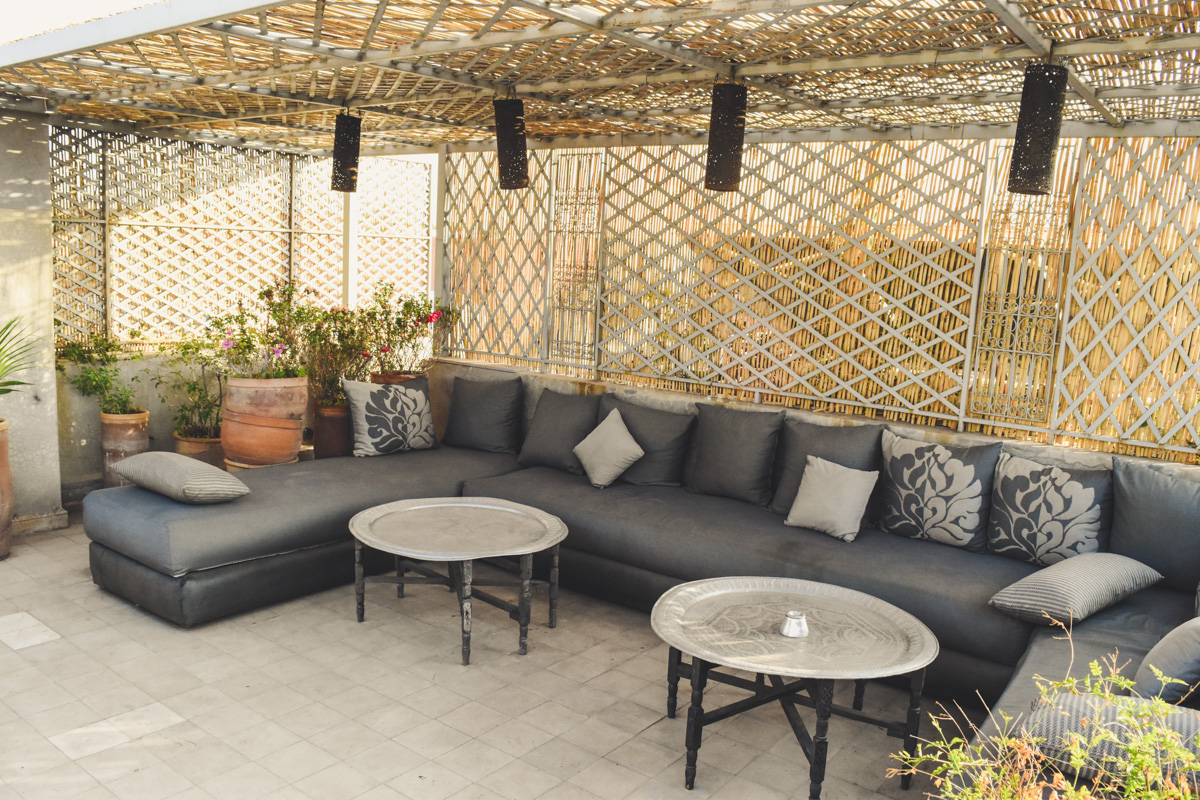 The rooms of Le Rihani
Every room has a different color theme and Cecile also offers a free hammam to all of their guests. Riad Le Rihani will be expending from 8 to 10 rooms in the future and even a spa! So keep a eye out for their development. With high speed internet even accessible from their comfy decorated and lush roof terrace, this is a place where spending a week felt like only a day went by.