KINDRED SPIRITS // Where It All Started – From a pair of kilim boots in Morocco to Kiboots to Kindred Spirits
24/5/2017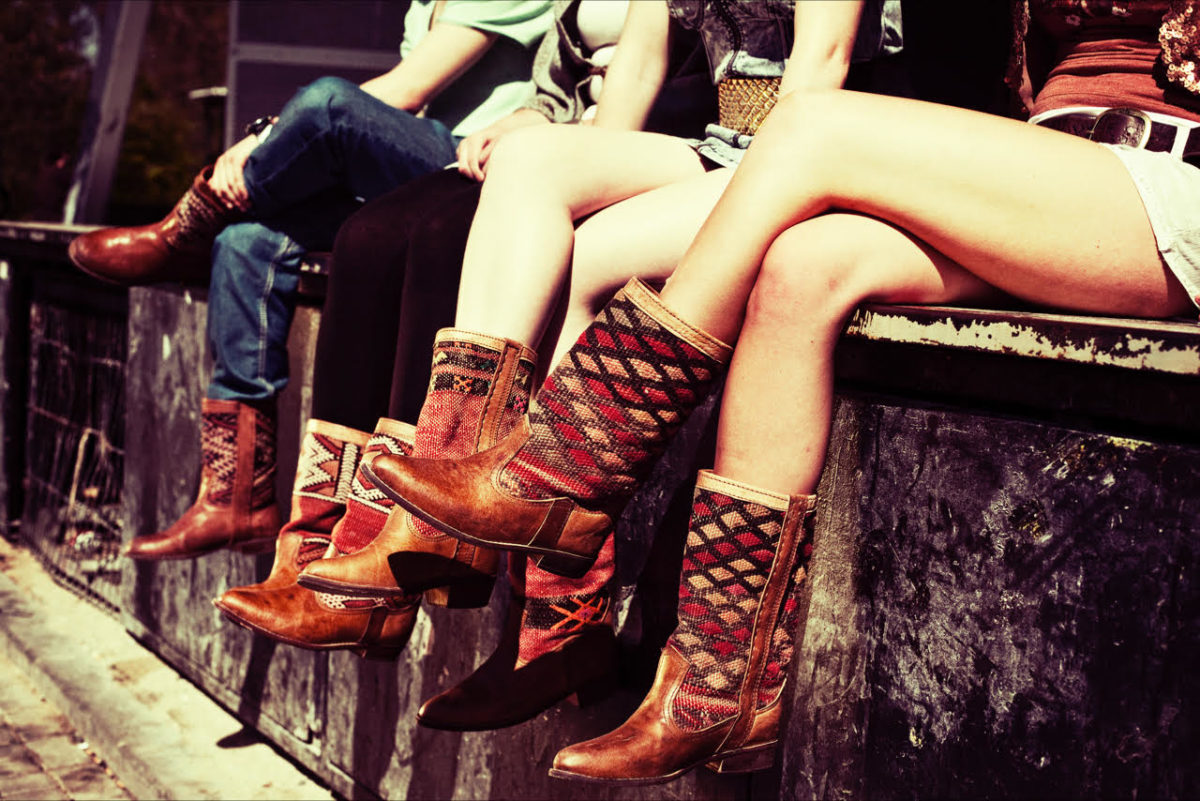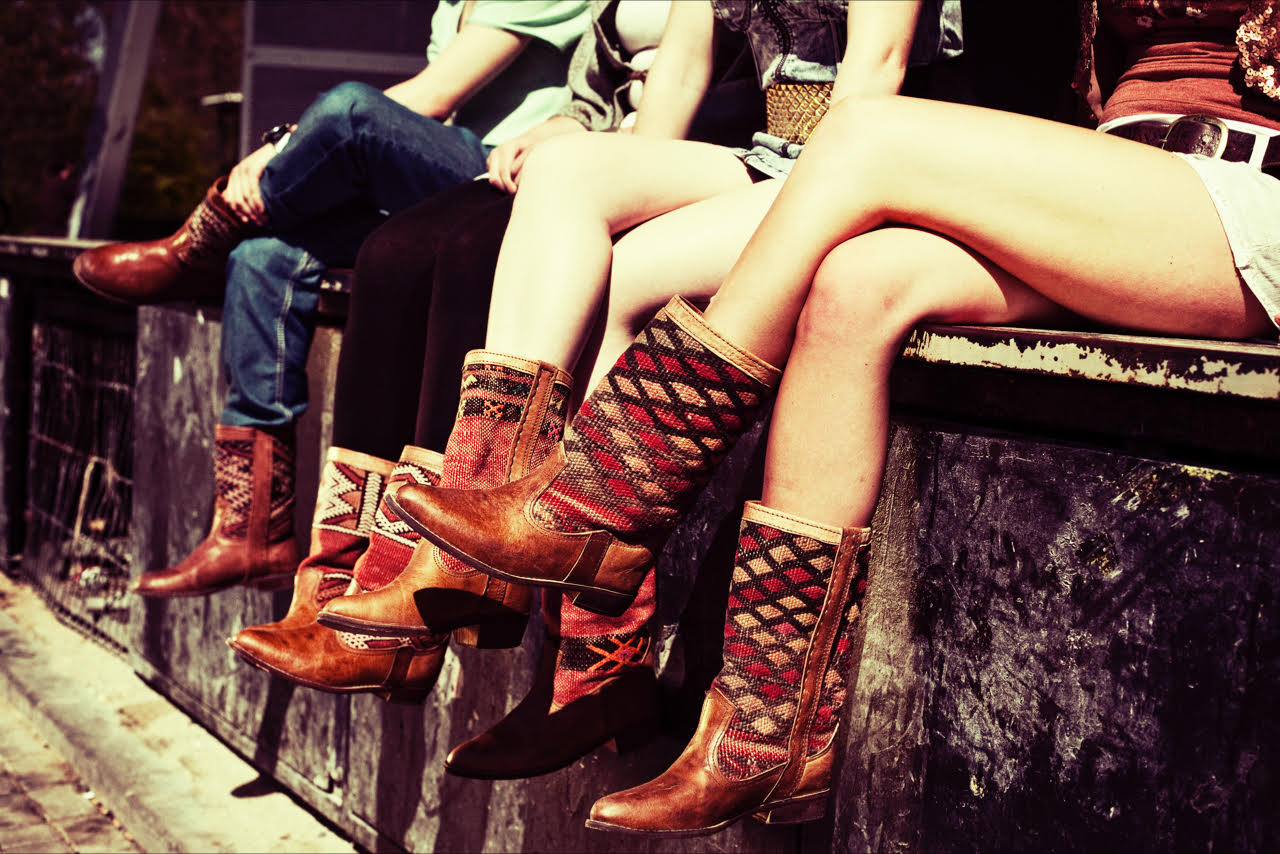 Where it all started…
Hello Kindred Spirits! We would love to introduce you in the first steps of our story, a path that we started and we did never expect to be this long and inspiring.
About 9 years ago both of us were working at an office job, fundraising for the good cause of charity organization (and seriously missing being back on the road again) so we planned a road trip though Morocco together; not knowing what to expect.
Immediately we were blown away by all the colors, textiles and the artisans weaving, carving and creating day in and day out. We loved the amazing hospitality of the people and had a wonderful time. All of this made us fall deeply in love with this country from day one.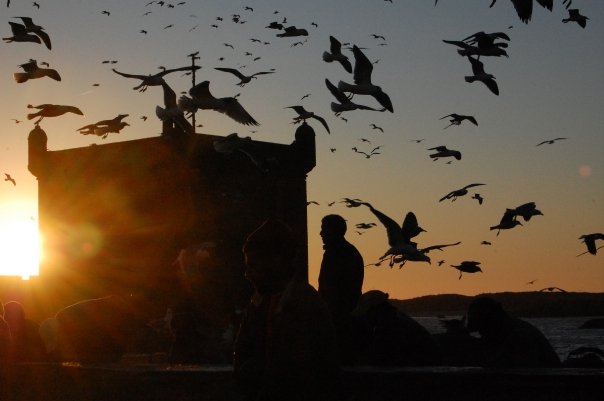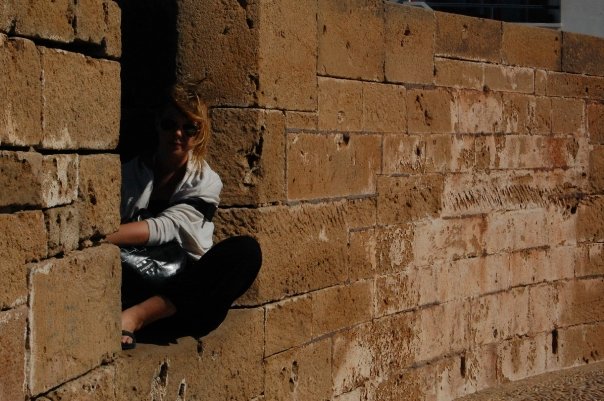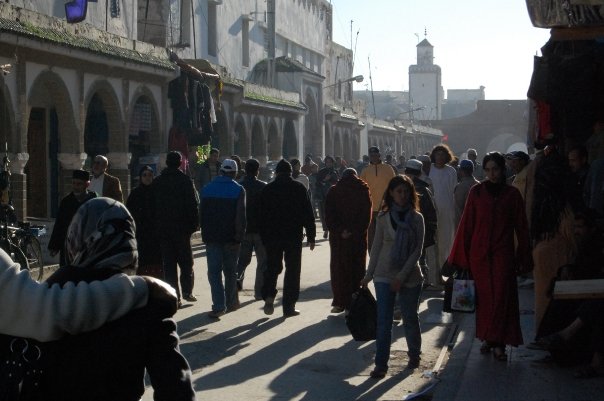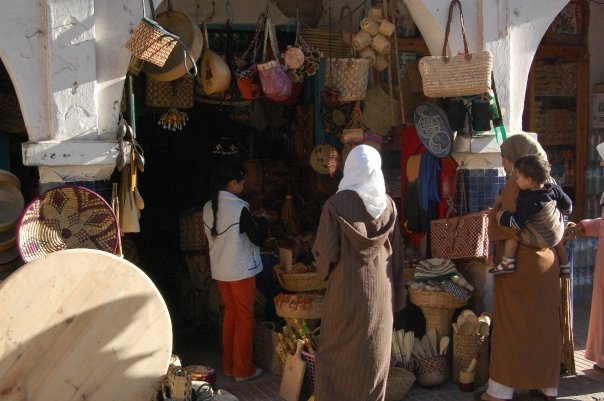 That day I bought a pair of kilim boots…
Of course we took some souvenirs, and once we got home we started wearing and using them. Especially the old pair of boots i found in a small shop (made out of old kilim rugs and leather) that seemed to be there collecting dust for ages got LOADS of compliments back home, so this made us think about how we could make other people happy with these colorful handmade boots.
We decided that a little adventure never hurts anyone and went back to Morocco to find the people that (which we found out later) originally produced these "kilim boots" back in the 60's.
So there we went, back again to this enormous country literally searching for a needle in a haystack. We did not speak the language but hey, we were determined. So we searched and asked and talked and had LOADS of very sweet mint tea.
Our first production of leather kilim boots
Finally after days on the backseats of taxis and buses down bumpy roads we found the family who used to make the kilim boots back in the days and they wanted to help us to set this back up. We were so happy! We got invited to their house where we could choose from the most amazing old kilim rugs in all kinds of colors to use for our first production of boots. Take a step back in time with this first photoshoot of our boots ever: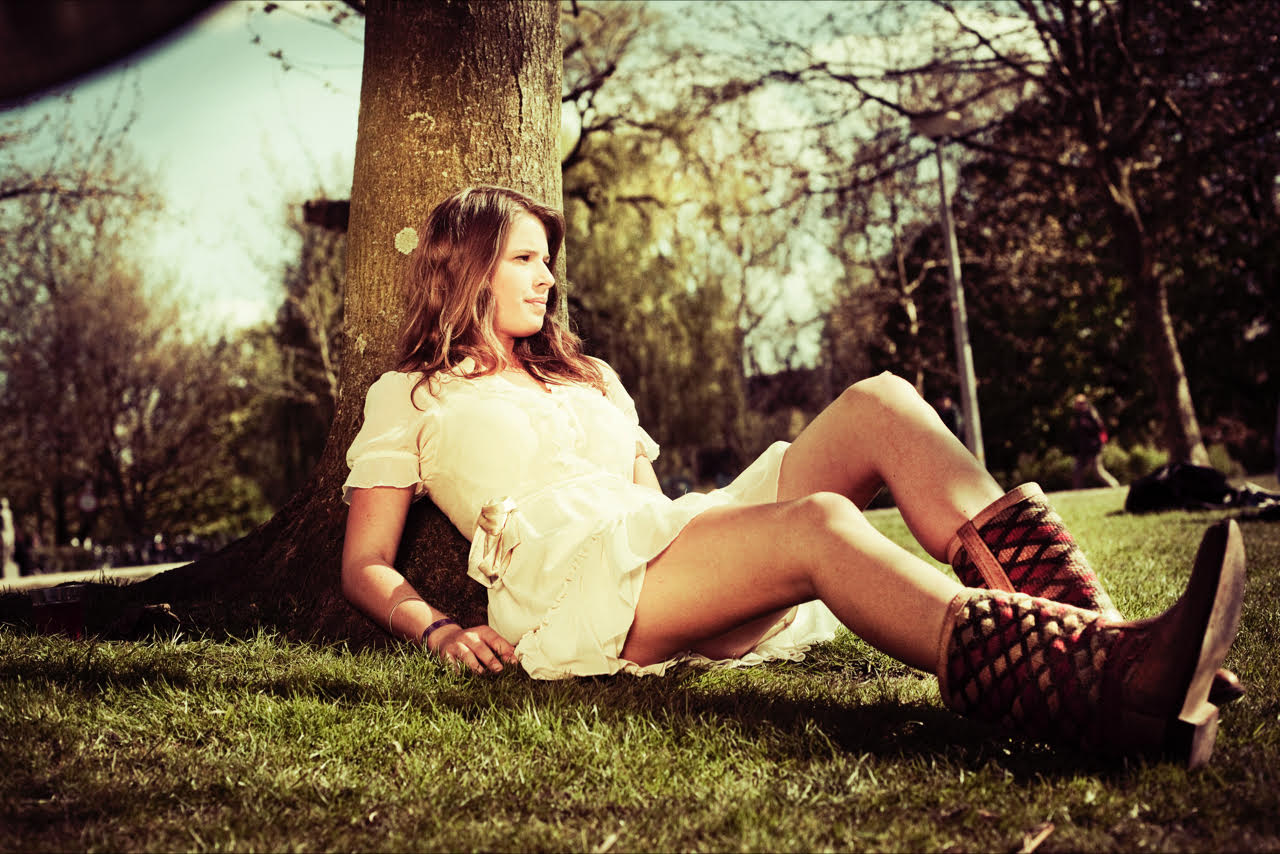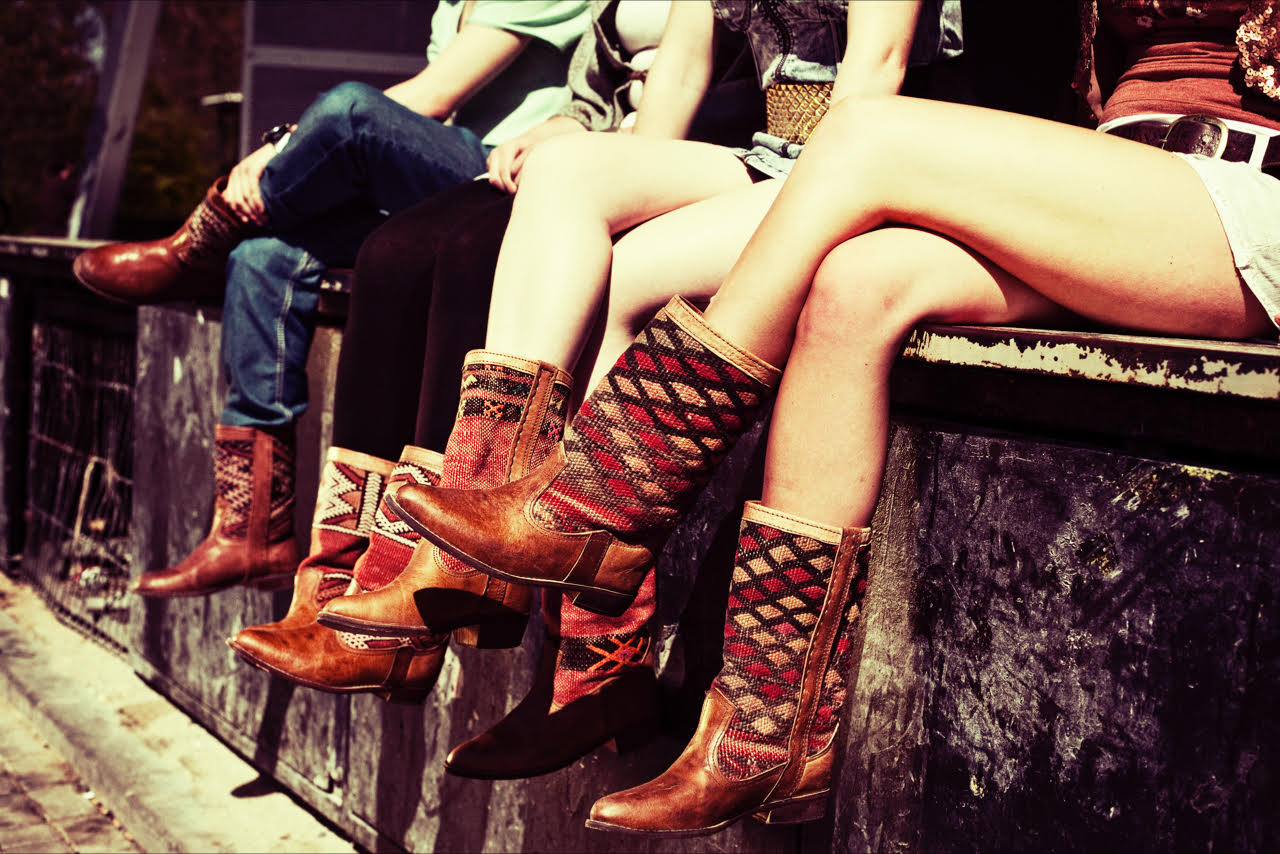 Kiboots was born
And so our first company "Kiboots" was born. We started with producing 100 pairs of Kiboots, selecting all the kilim rugs one by one, as we wanted to use only the most vibrant colors. We opened a little 'pop up store' in our tiny Amsterdam apartment, put all of the stock in one closet and as said before, we could have never imagined where these 100 pairs of Kiboots would lead to up until today: Kindred Spirits.
As we both still had our full time jobs this was supposed to be a small 'on the side' project, but once the word got out it completely exploded! People even threatened us to get their hands on a pair of our Kiboots. Nowadays we laugh about it, but it was seriously strange and shocking – the only thing we wanted to do was making the world a little bit more colorful. We just came back from our beloved Morocco again and are working on some beautiful new products. Stay tuned!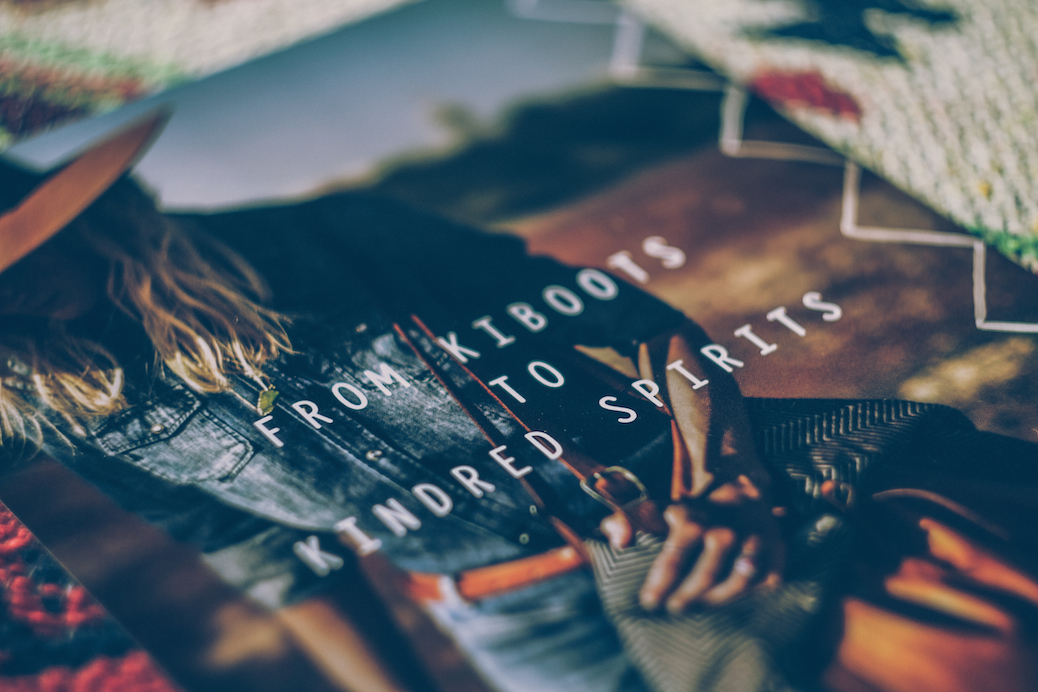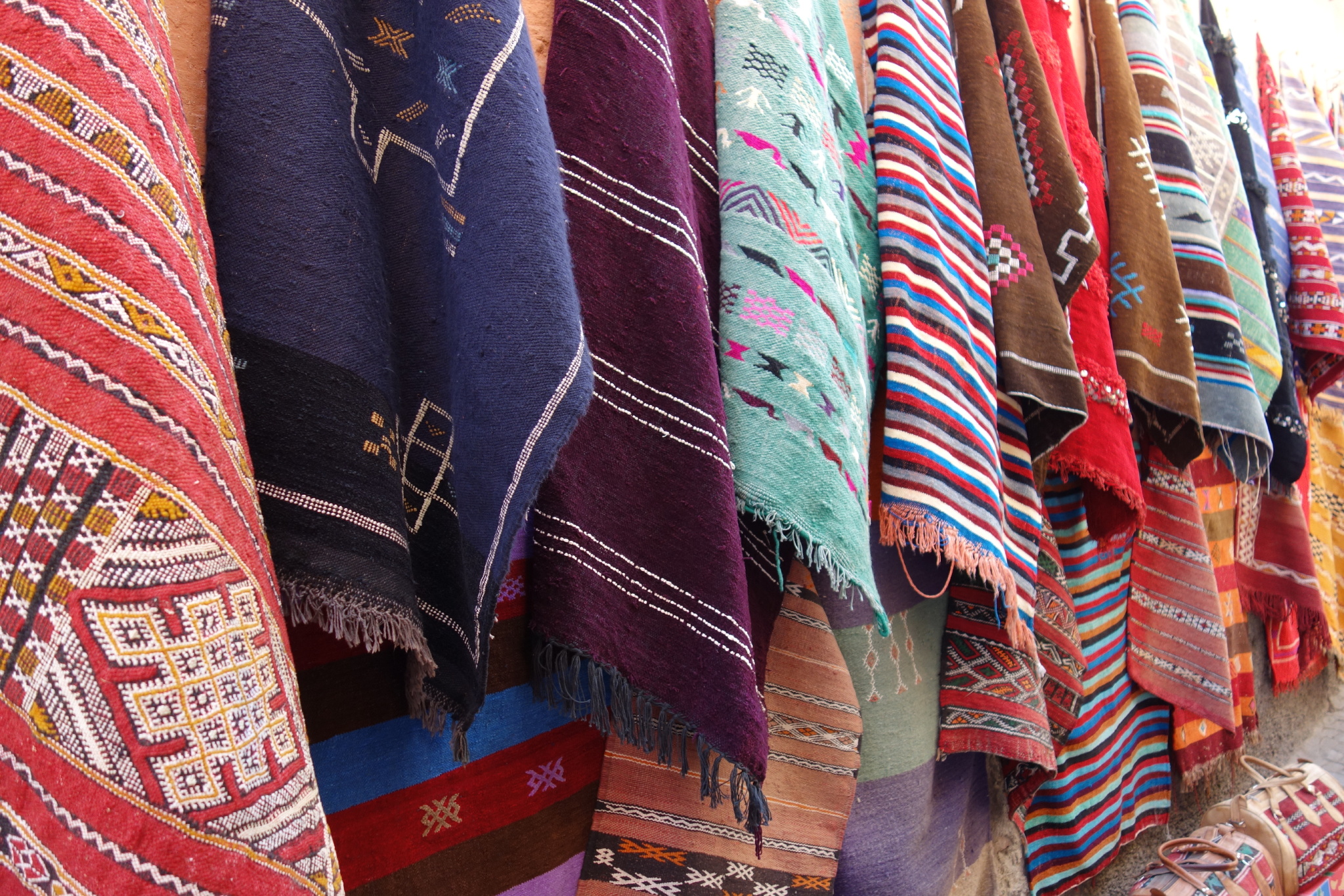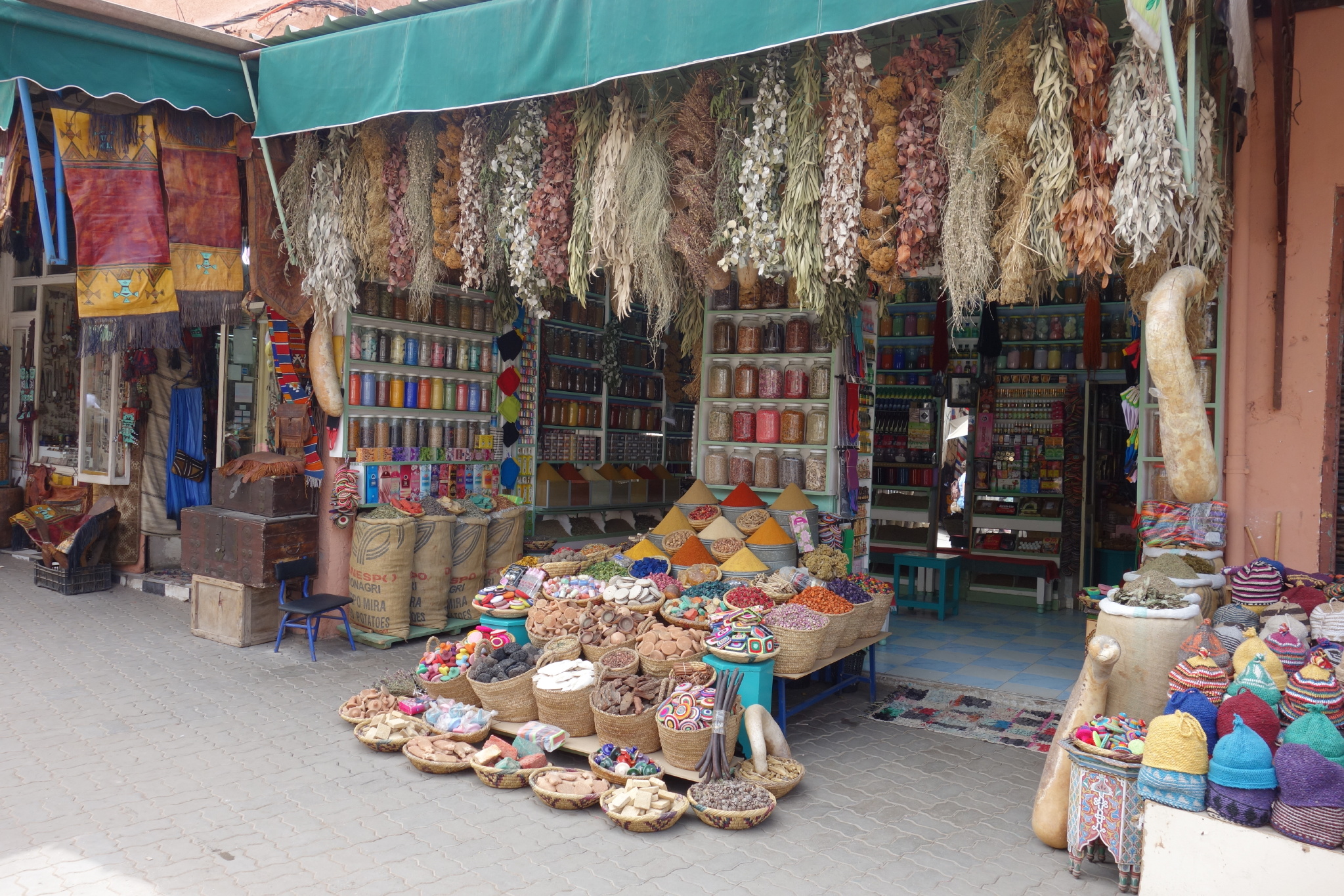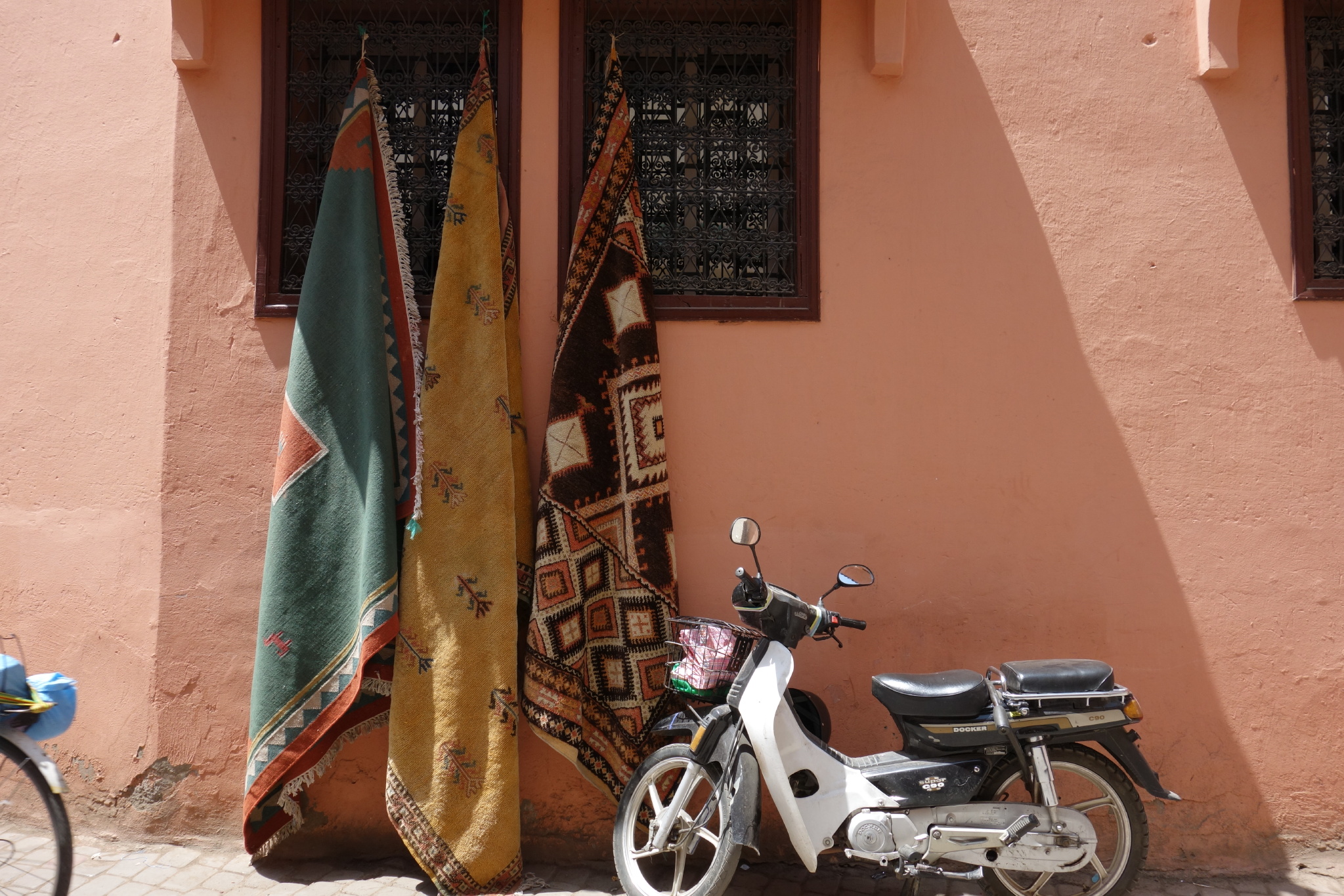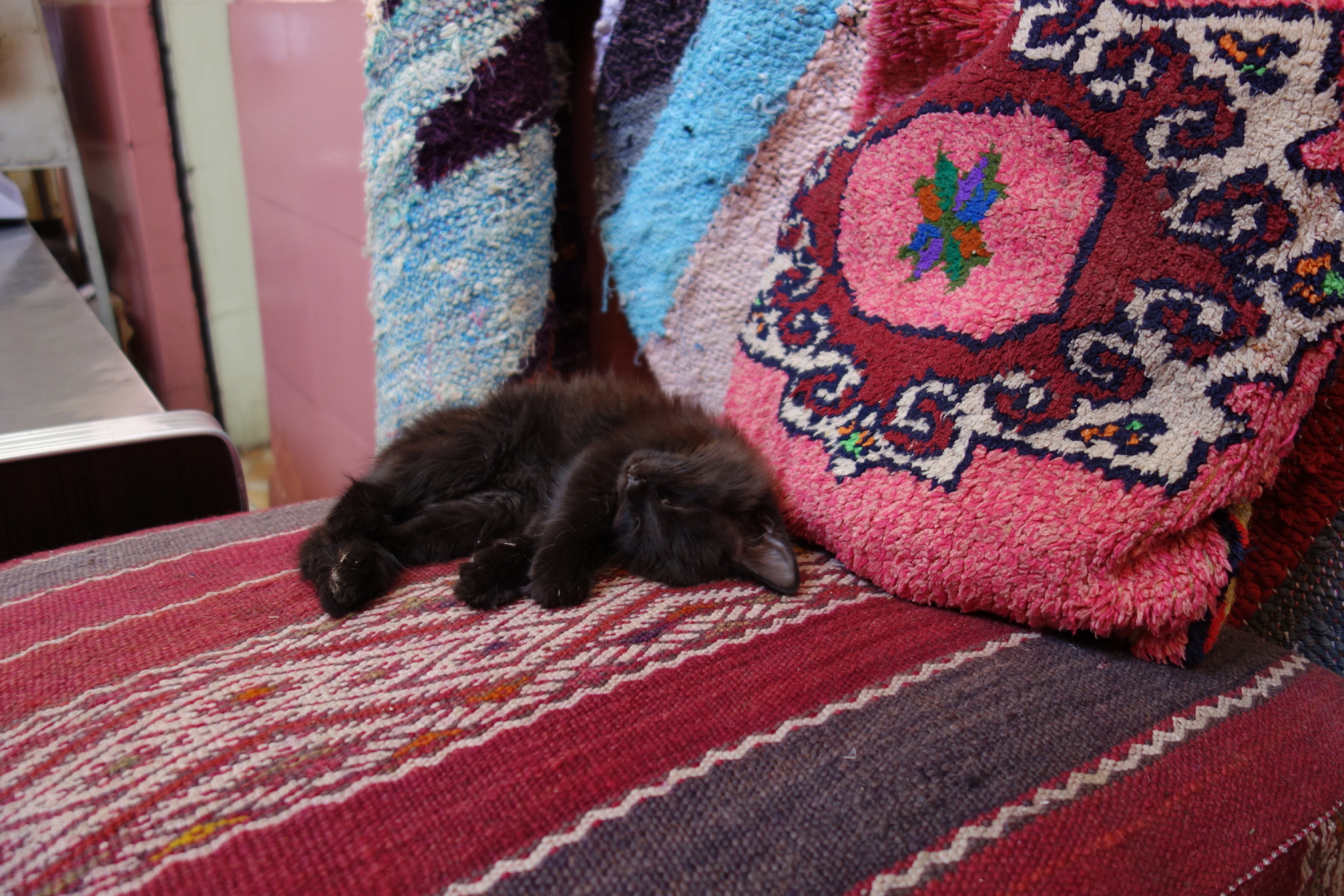 Next time we will tell you where this all led to, and how this step completely changed our lives!
With love,
Martijn & Jovanna