MEET THE STORYTELLER // Yoga Teacher Maggie
27/3/2017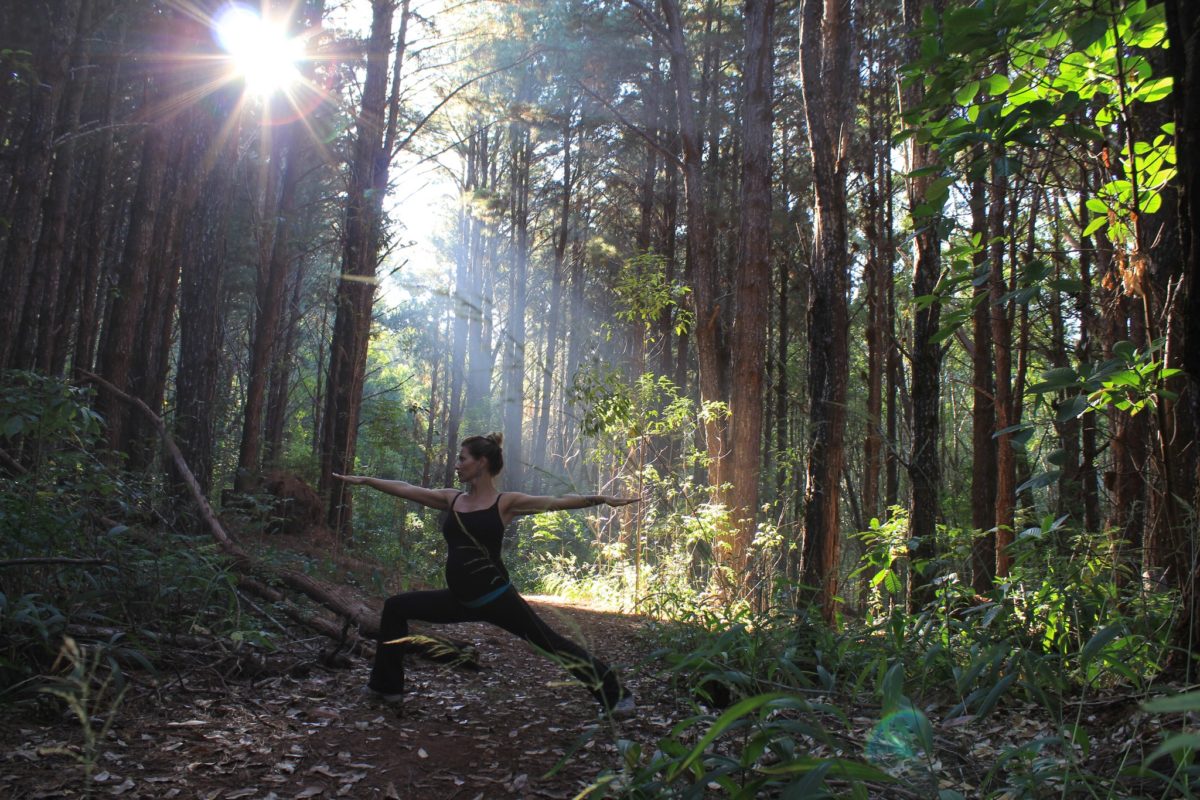 Hi Kindred Spirits!
My name is Maggie, born on Earth Day (April 22nd 1980) in the Midwestern United States. I am a true Taurus: reliable, practical, ambitious and fiercely loyal. Ever since a small child, I've expressed myself through movement and creative expression. I started ballet lessons since I was three years old and continued to embrace dance, music, theatre and creative movement ever since… My creative nature and fearless spirit are what lured me into the Fine Arts and the Fashion Industry. I've got a BFA in Fine Arts, a major in Fashion Design, from The Illinois Institute of Art, Chicago.
Awakening
I was living in Hollywood designing swimwear for a large corporate company when I had an 'awakening' to the delicacy of life: my mother was diagnosed with terminal brain cancer. This shocking diagnosis sparked a deep desire to stop holding back and start participating in my overall well-being. I've decided to 'travel' with my best friend/soul-sister to the island of Maui, Hawaii, one of the most beloved places of exploration I've visited as a teenager!
Maui was my place of refuge, healing and self-growth. This is where I learned to surf, to practice yoga and to live a more holistic and meaningful life. I continued my career in the Fashion Industry working with a small local island designer and then I've opened my very own small boutique. Maui became my 'home' where I lived for nearly 15 years.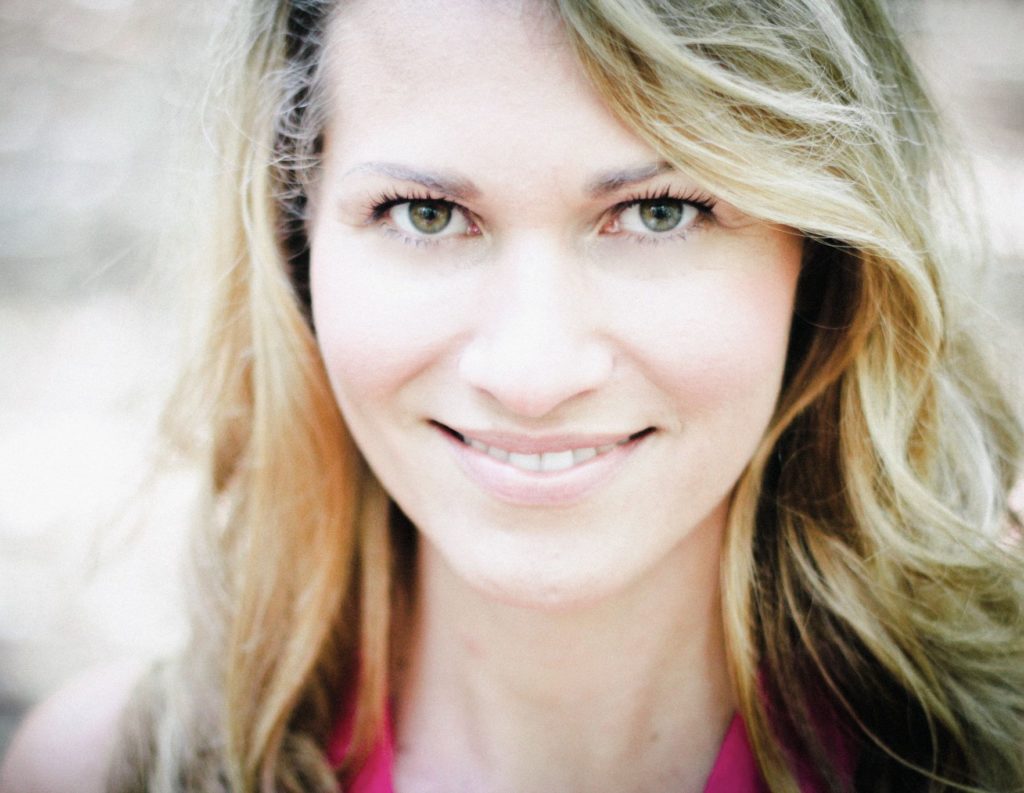 Yoga, Health and Healing
I began practicing Bikram Yoga around the age of 20 and continued to practice in what they call the "torture chamber" for nearly 10 years. In my late 20's I discovered the freedom and 'flow' of Vinyasa Yoga and began to explore other 'styles' of yoga that not only allowed but encouraged more non-linear movement and creative expression. I continued to practice yoga (Bikram, Hatha, Ashtanga, and Vinyasa) and soon began teaching yoga asana.
Yoga, health and healing are abundant on the island of Maui. There are yoga studios popping up weekly, holistic doctors and naturopaths in almost every town, and fruit and vegetables growing in abundance. I became a self-taught holistic wellness entrepreneur primarily eating a plant-based diet strongly influenced by Ayurvedic principles and tradition.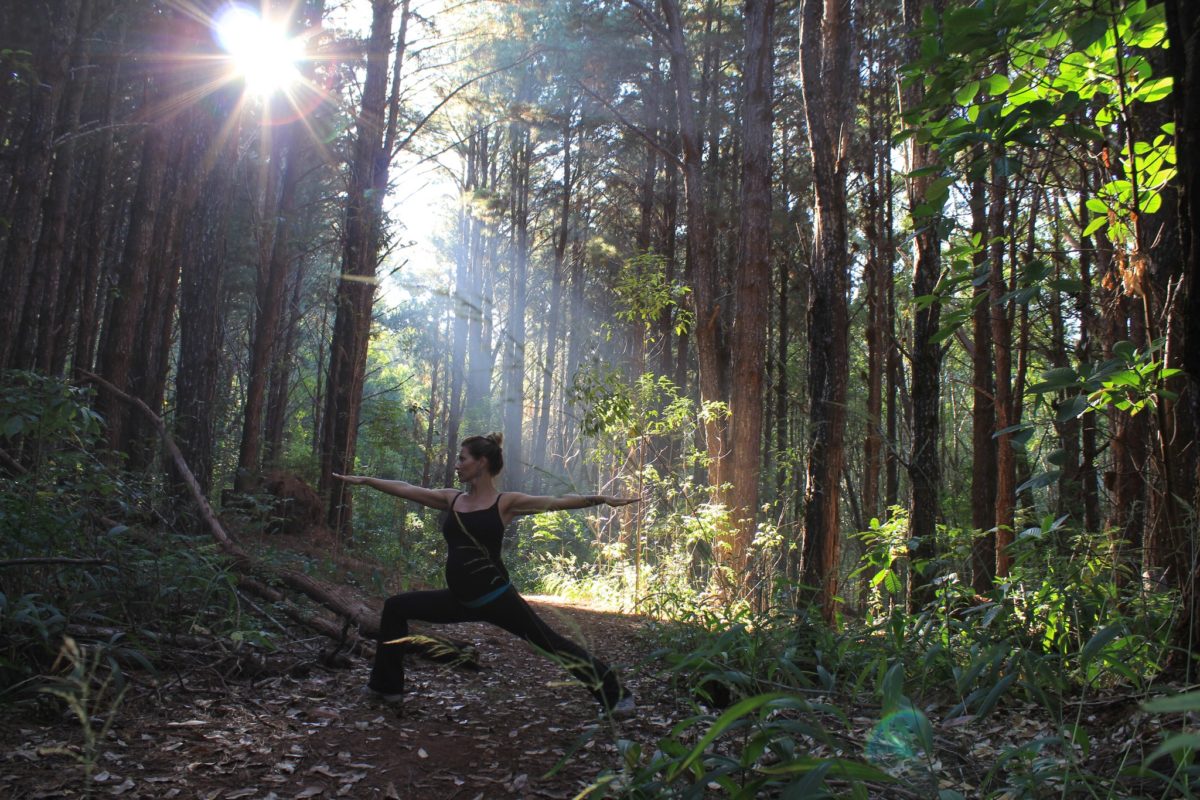 And then there was love
I met and married a professional windsurfer from the Netherlands and was soon was expecting my first child. After experiencing an incredibly powerful all natural home birth with the love and support of my husband, a midwife, and a Doula, I was yet again 'awakened'. This transformation from maiden to mother literally changed my life's path! I began teaching Prenatal Yoga as well and immersed myself in the Yoga, Health & Wellness world.
Having realized the undeniable importance of being an active participant vs. a passive bystander in my own pregnancy and birth, empowering women to trust and tap into their own inner strength and wisdom; I became a trained Birth Doula as well, supporting + educating women and their partners in a holistic pregnancy and birth.
The Netherlands
After the birth of my 2nd baby we moved to the Netherlands. I teach Yoga (Vinyasa, Prenatal and Postnatal) classes and I offer Birth Doula services here in the Netherlands. When I'm not spending time with my family or on my yoga mat, I'm in the kitchen brewing up homemade Kombucha or making fresh pressed juice, soaking or sprouting nuts/seeds, making nut milks, rolling raw truffles and layering vegan treats. I continuously get carried away in the kitchen, as this is where I truly feel myself.
I'm very enthusiastic and passionate about learning as well as continuing my education and path of growth. My main intention is love harder and live a more joyful life. To encouraging and inspire others. To listen to my inner guide and set my heart ablaze. And this is exactly why I love to share my stories here, with all of you.
The journey is endless for this passionate and driven wellness warrior.