INSPIRATION // Get Kindred proof by Styled by Sabine
01/12/2018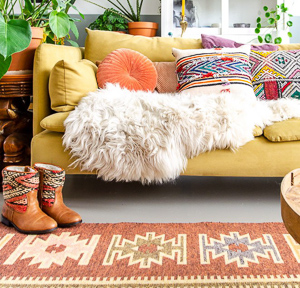 Written by: Styled by Sabine
Kindred Spirits remains one of my favorite stores. I have been a fan of these boots with Kilim carpet for years, but the rugs also blend in perfectly with my style. With the holidays coming up, Kindred Spirits offers a very nice December special: you will receive a free rug or a pair of Jamie boots when you buy a pair of boots. Read on!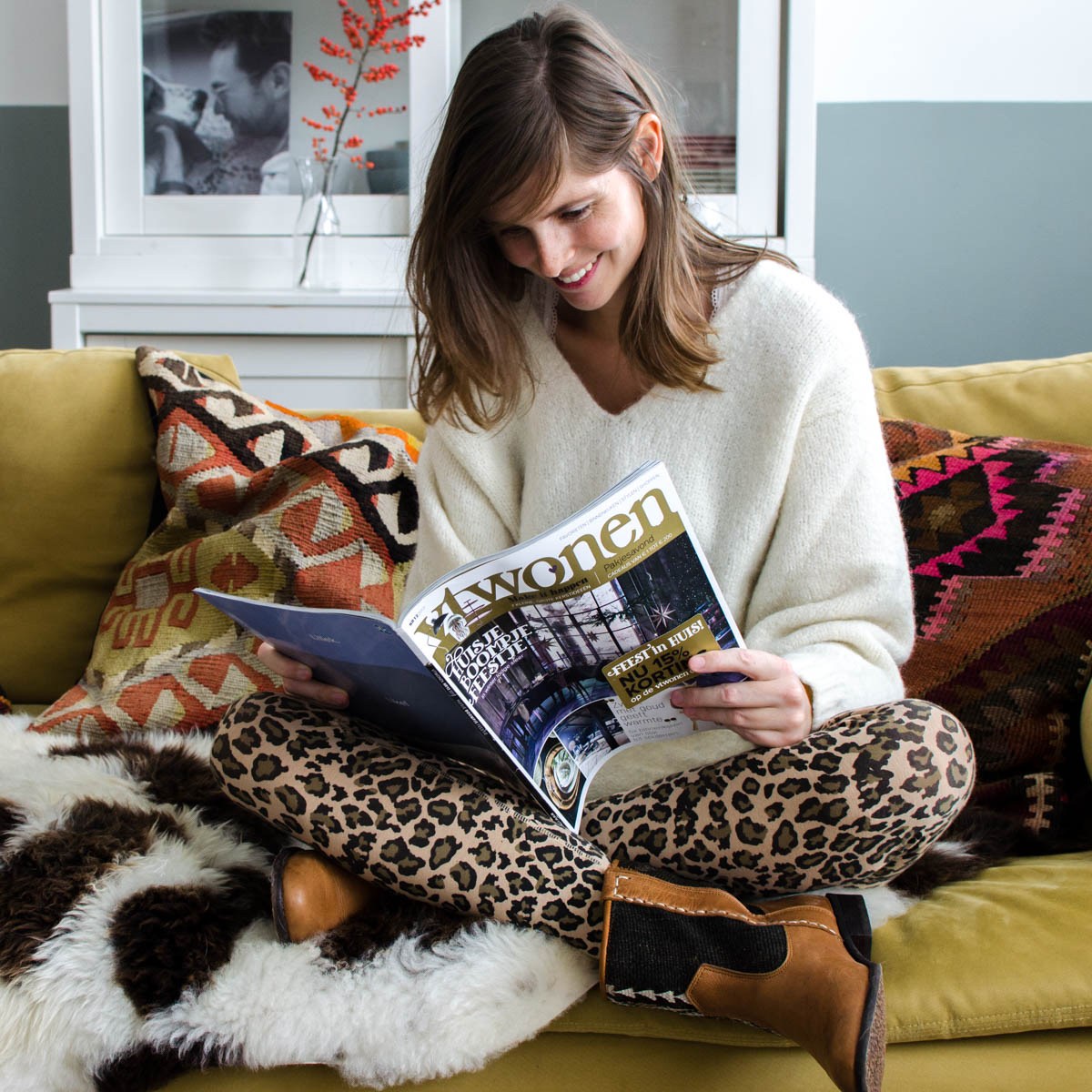 Last winter with my lammy boots and pillows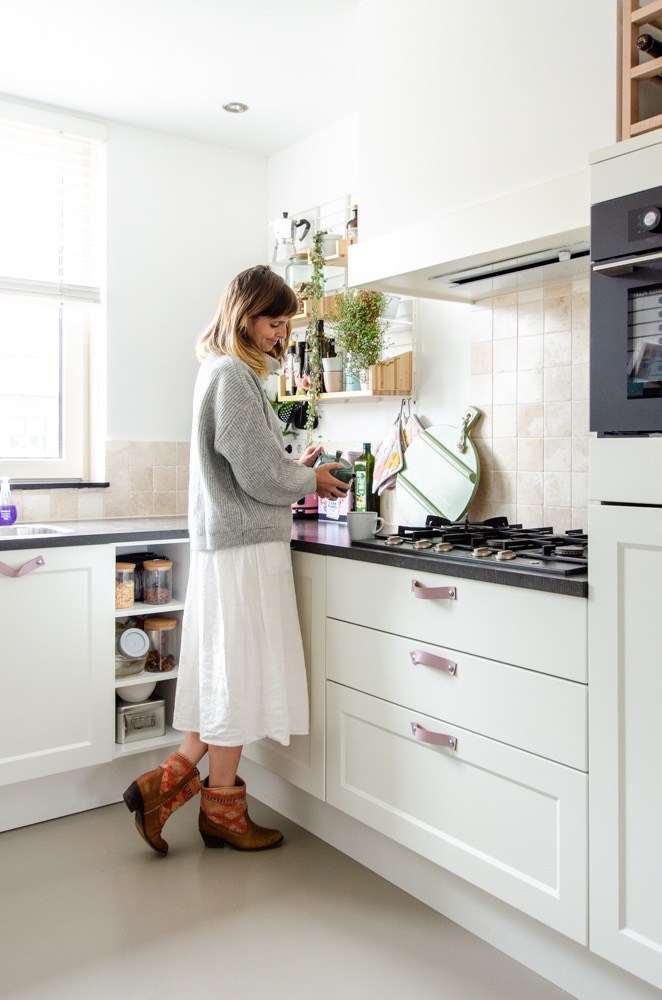 In summer I like to combine my Inez boots with a nice dress.
The Kilim boots
Since the beginning I am a loyal fan of the kelim boots of Kindred Spirits. They're made of beautiful original kelim carpets and therefore they are all unique. The boots are handmade and the leather is super soft. I always get blisters quickly, but these boots are truly comfortable. In the summer I often combine the Inez boots with a dress or shorts.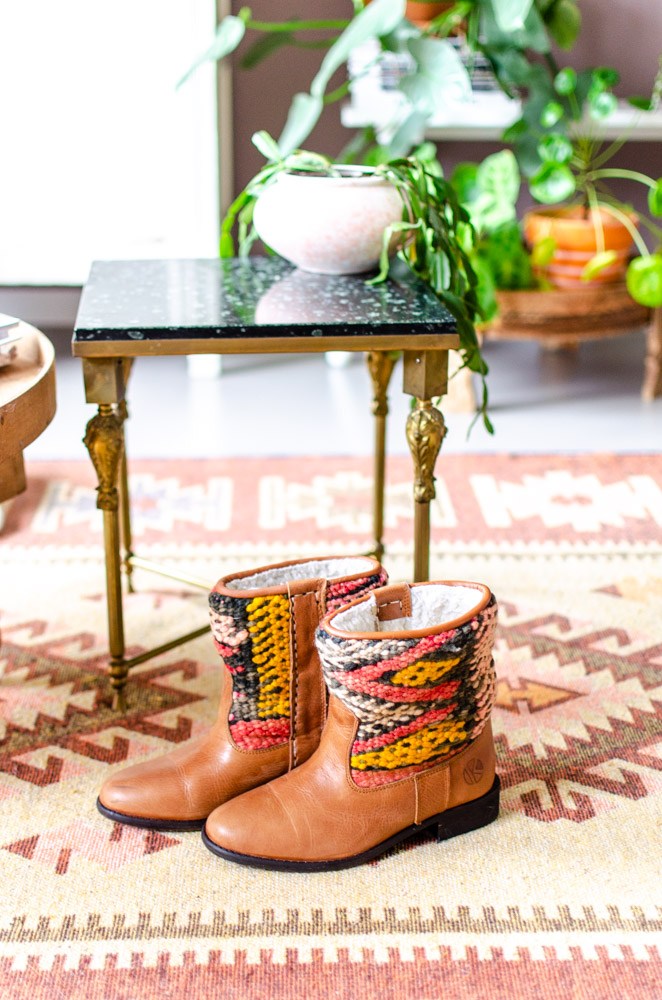 Last year I discovered the Lammy boots. These are, just like the name says, warmly lined with lammy fur. So no wonder I was happy to get a new pair of Lammy's for this season.
The interior
You can also introduce the unique Kindred Spirits style to your interior. They sell kelim carpets, but also all kinds of pillows. I have some nice pillows in the house as well as nice kilim rug. A big plus: you can just throw the rug in the washing machine (when my dog once got sick, this was a godsend). The rugs come in many different color combinations and you can use them on both sides, so if you turn it around every now and then, you always give your living room a different look.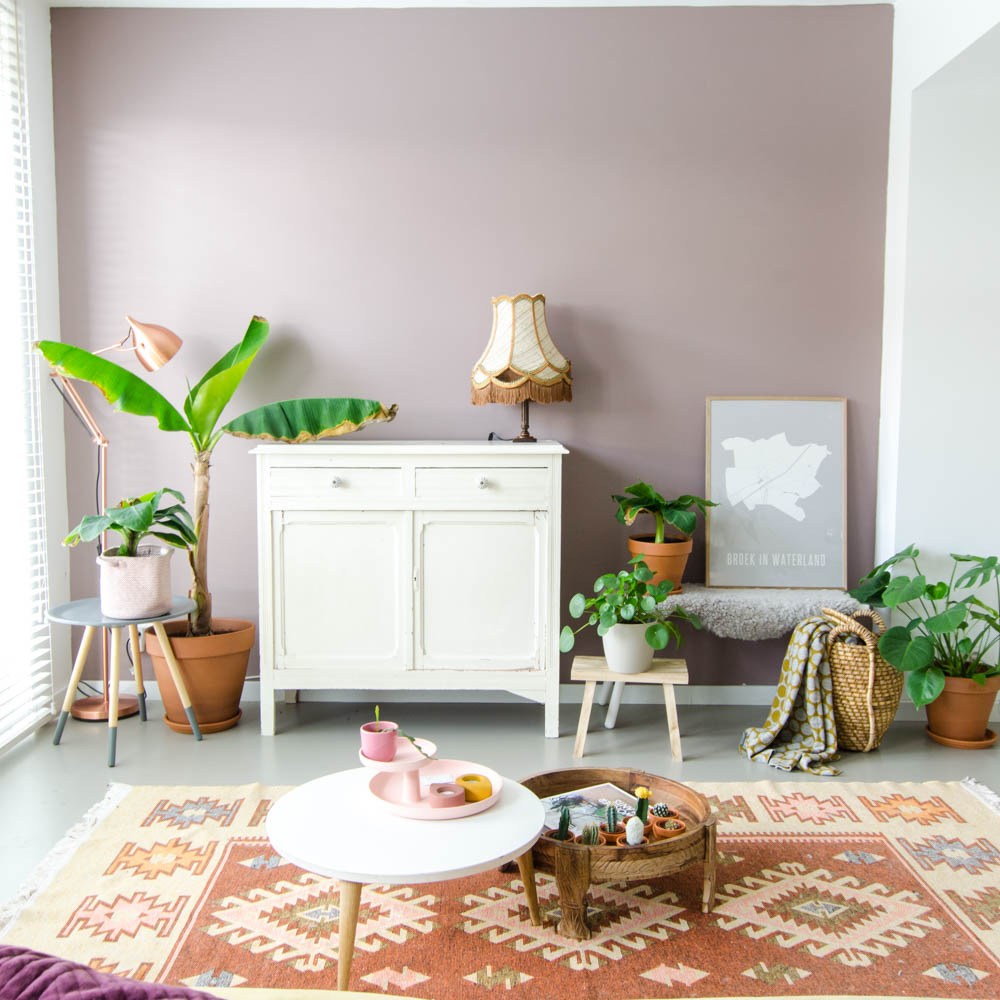 Our living room last summer with the rug.
The rug with the other side up gives a completely different look.
The cushions are, just like the boots, all unique and I prefer to combine different types of cushions. I have an authentic kelim pillow, but also a cushion of cactus silk and a pillow made of a Moroccan wedding blanket (Handira).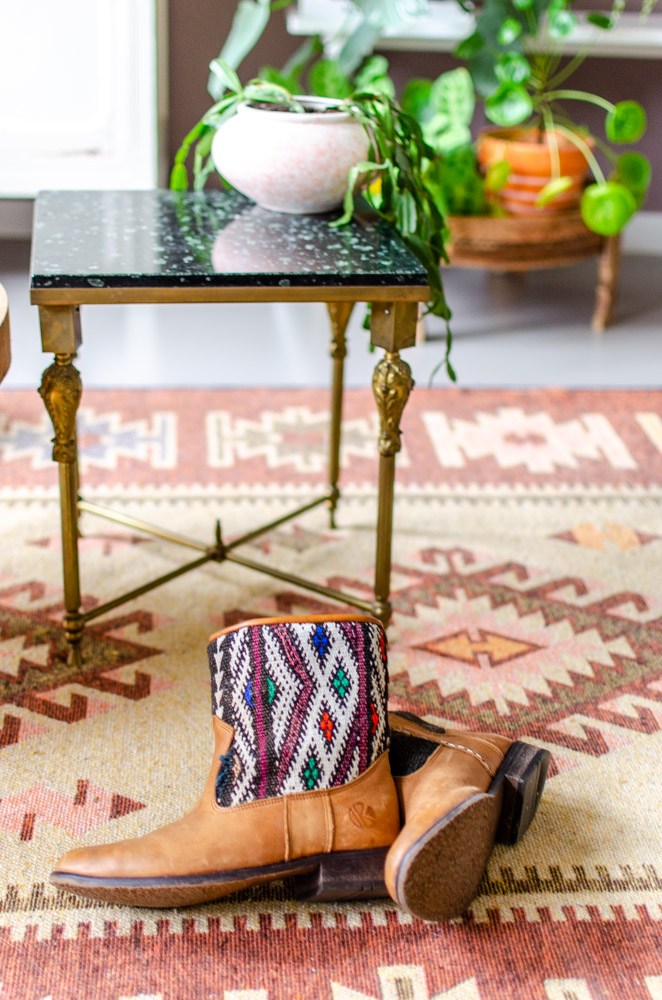 December Special
If you are as much as a fan as I am, then you should better keep an eye on the website. In December you will receive a free rug or a pair of Jamie boots when you buy a pair of boots! Oh and the rug you get is not the smallest of the collection, but a L or XL! The carpet you see in my house is a size XL,160 x 250 cm.
So, in case you buy such a nice pair of Lammy boots just like mine, you can style up your interior with a matching rug. Or you go for a free pair of Jamie boots with your boots and you are provided with fine boots for the whole winter. The Jamie's are also really different than the "normal" kelim boots, so you have matching shoes for every outfit.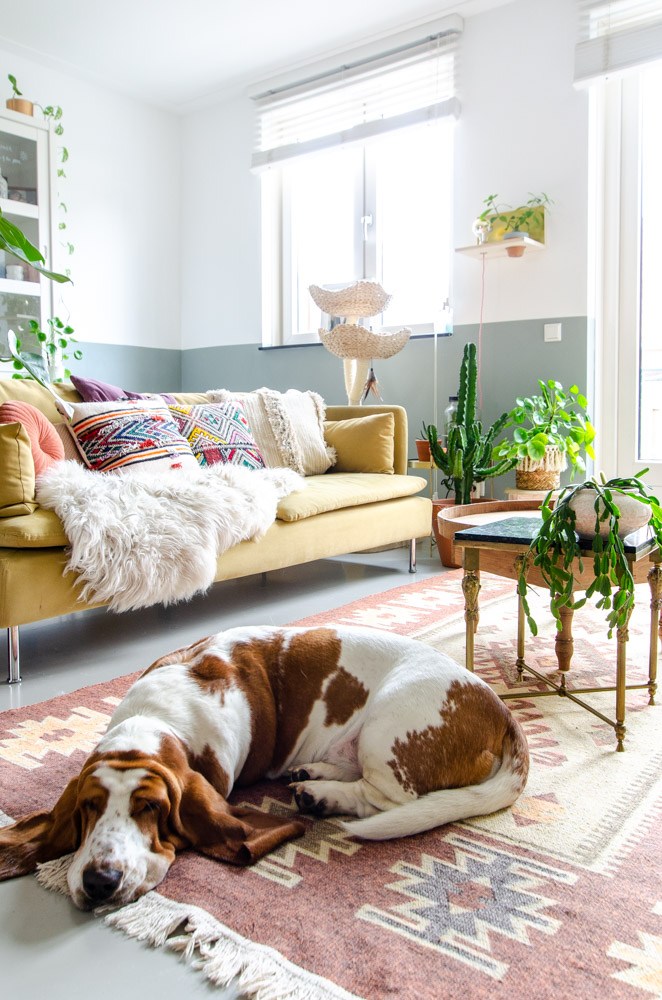 Also a nice idea would be to buy a pair of boots yourself and give someone the rug or the Jamie boots as a Christmas gift. Check the Kindred Spirits site to view the entire collection at the moment.
Check out the blog in Dutch or take a look at more styling advice by Sabine: styledbysabine.com