10 Perfect Looks for the Festival Season
30/4/2019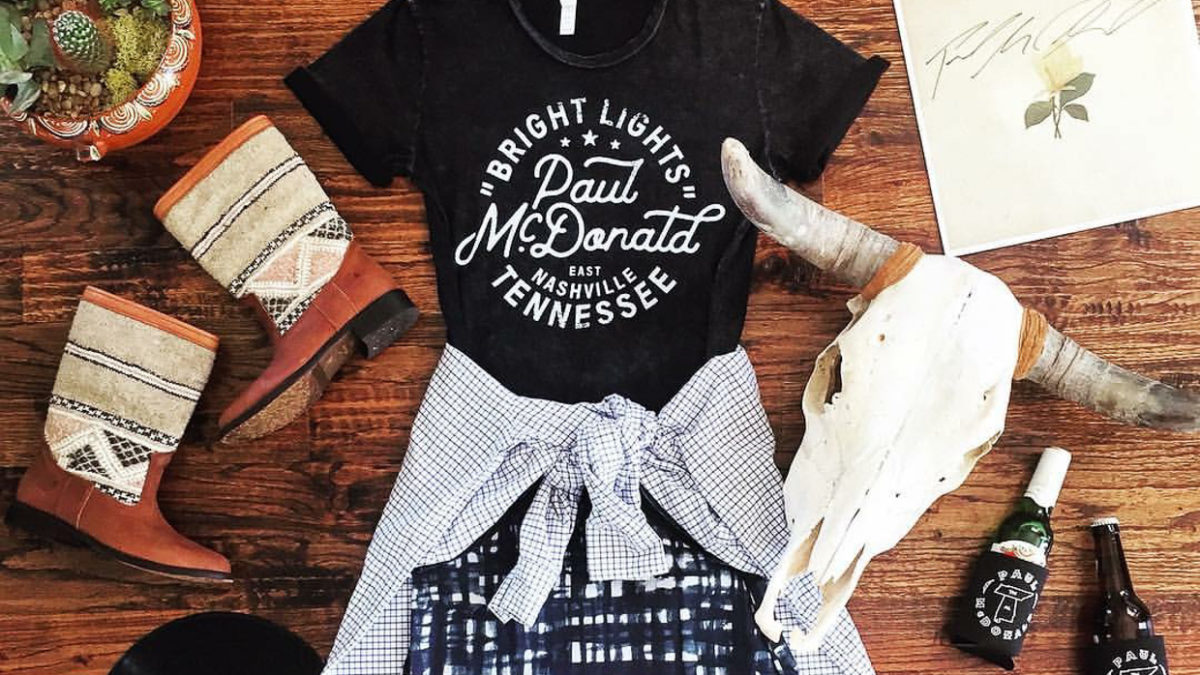 It's summer and you know what that means… Festival season is upon us! Our boho, vintage kilim boots are the perfect accessory to bring along to rock out with your favorite bands and dance the night away. Whether you're wearing the Lee Ann's or the Inez's. You're going to look amazing in our buttery soft leather boots! We've put together 10 perfect looks for the festival season. Or really anytime this summer! As all these looks are cool, trendy and unique, just like you!
Look One: Heartbreaker

You'll be breaking hearts and taking names in this uniquely cool outfit! Featuring our comfy Inez boots, you'll be sizzling in the summertime heat in a vintage band tee. (we gave you three options!) Your favorite pair of relaxed blue jeans, statement belt and a big 'ole hat to block out the sun. Pair it was a soft, boyfriend flannel for when the temps drop but you still want to keep on rocking the night away! The Inez boots are feminine and elegant, and pairing them with this outfit gives you a rockstar chic look. Layer on the bangles and red lipstick to really finish this look off!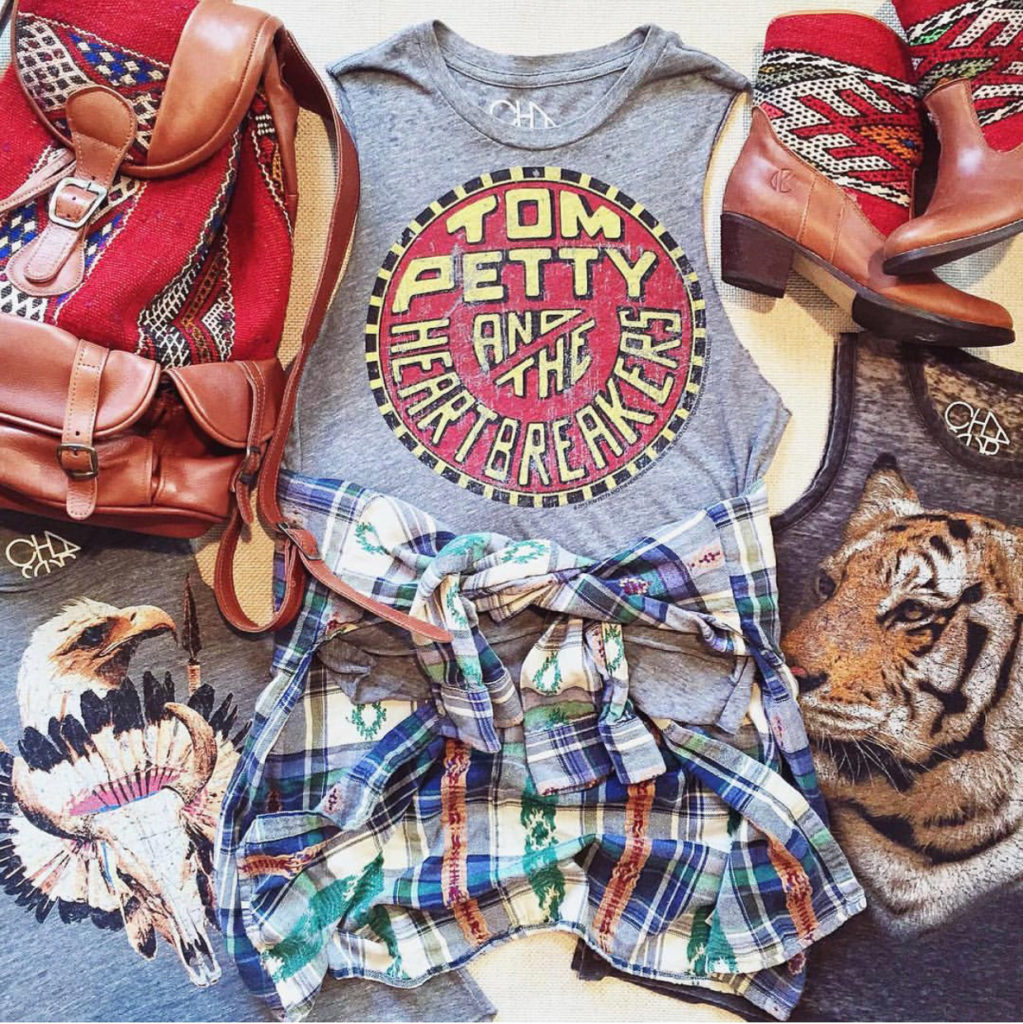 Look Two: Keeping Cool in the Summertime Heat

Whether you're battling the scorching temperatures on your trip to the lake. Or battling crowds at the hottest music festival this summer, you need the perfect outfit to do so. We can help! Our Inez boots make a perfect statement shoe for whatever you decide to do. Pair them with some cut offs, a weathered, graphic tee and your trusty backpack. And you'll be ready to take on any adventure of the summer! Try adding a plaid shirt for a more relaxed nighttime look. Or throw on a leather motor jacket for something a bit more fancy. Keep your hair bed head chic and pop on some gloss and you're ready to go!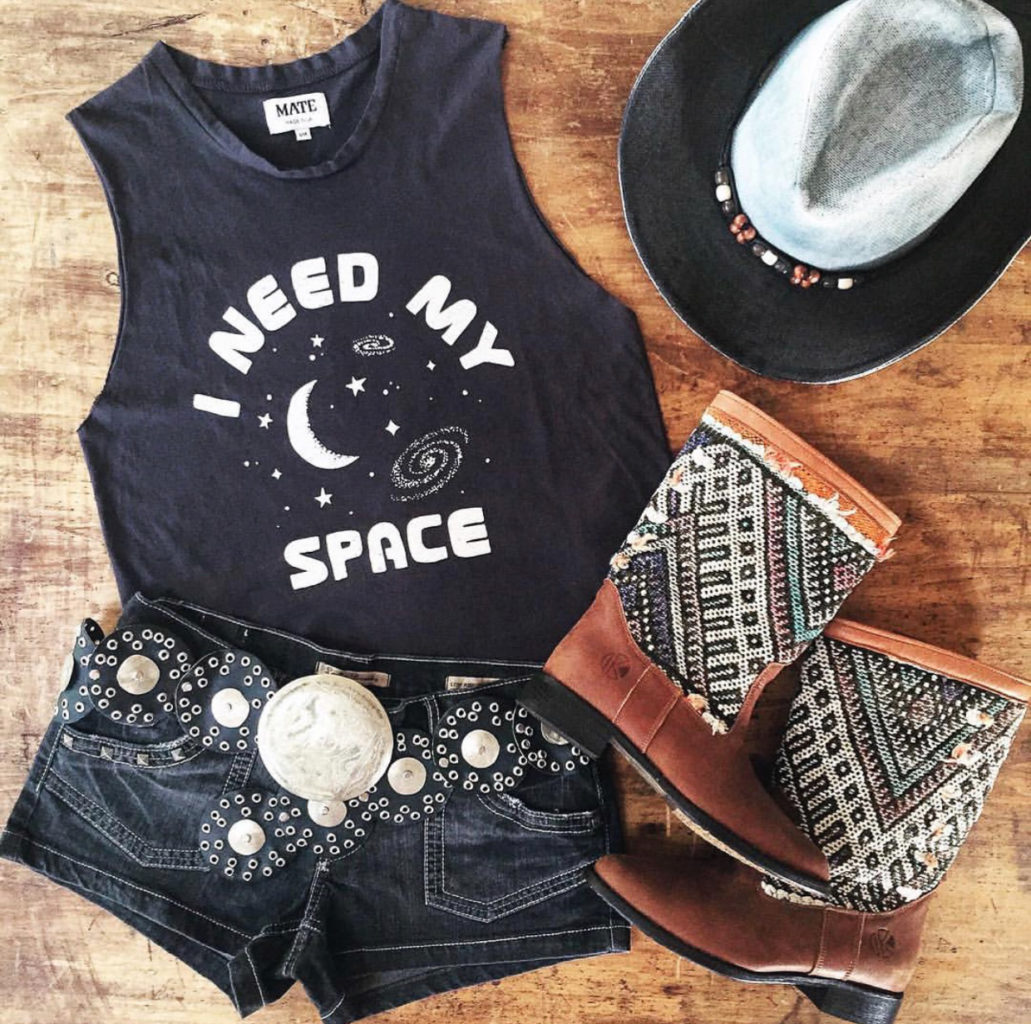 Look Three: Out of this World in the Lee Ann's

You'll look stellar (ha!) when you pair our classic Lee Ann's with this graphic tee! Letting people know you "need your space" while you're rocking out to your favorite song this summer. This outfit is fun and perfect for that "summertime and I'm feeling fine" mentality! Pair your beautifully patterned and buttery soft Lee Ann's with a pair of cute dark washed denim shorts. A big clunky statement belt and a velvety soft hat to keep you looking and feeling cool. Pile on the rings and necklaces for a boho-y vibe and rock a nude lip to keep this look easy and relaxed. If you're worried about getting cold at night, pair with a long cardigan in a bright, bold mustard yellow to be comfortable but still super cute.
Look Four: Lazy Days of Summer

Having a lazy day with your bestie? Or running some errands? Throw on a pair of our gorgeous, unique kilim boots, like the comfortable Lee Ann's with pretty much anything and you're going to look great! Here, we have a relaxed, heather grey tee paired with the perfect frayed cutoffs for the perfect casual cool outfit. Take this look into the night by throwing your hair up in a high pony, adding some dangly gold hoops and you'll look great for happy hour drinks!
Look Five: Suns Out

In need of a casual and relaxing day by the pool and wondering what to wear? We've got you covered! Why not throw on your Inez boots for a little fun in the sun! Featuring premium leather and a slight heel, your legs will look a mile long in these boots! Add a graphic tank, cute fedora and your favorite swimsuit and you're ready to soak up the sun. A fresh, dewy face and some cute aviator sunglasses finish off this 'fit! Grab a cozy blanket, you're going to be there for a while!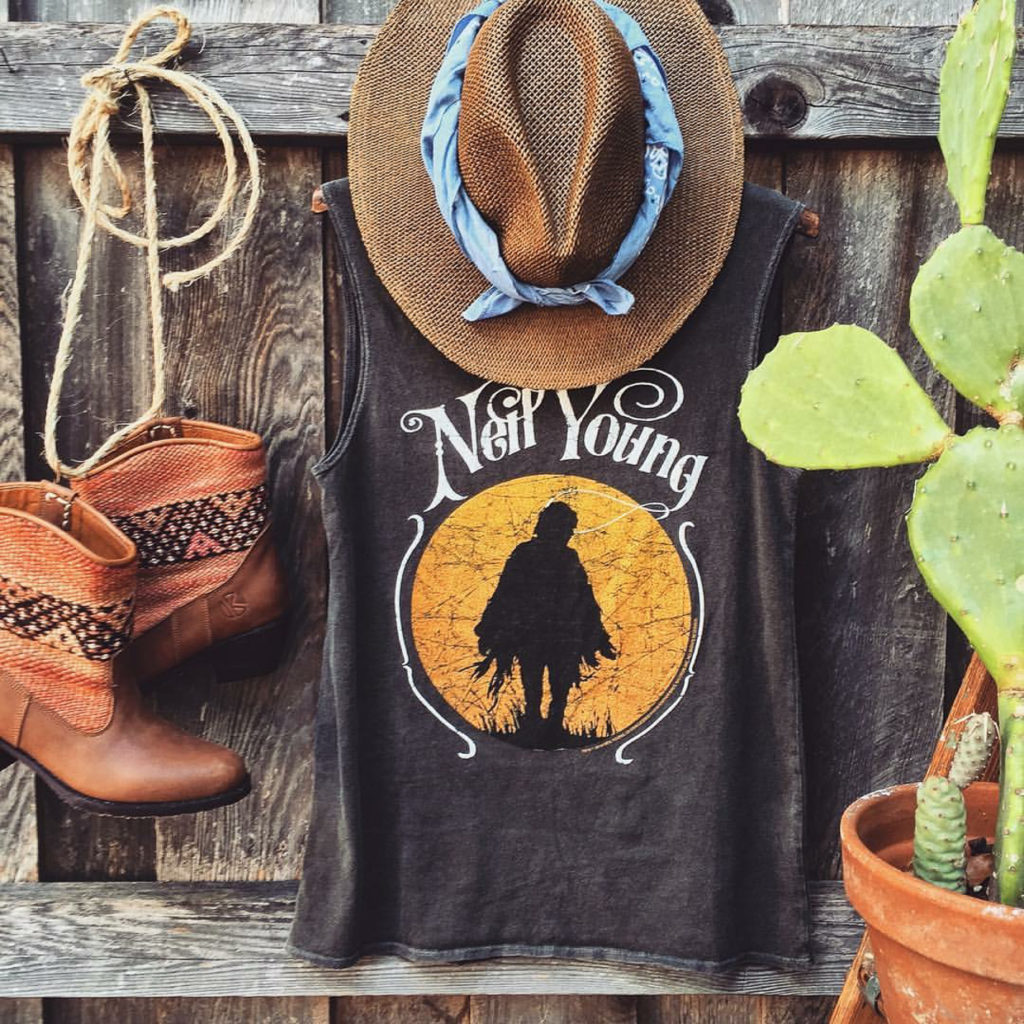 Look Six: Country Rock

Whether you're heading to the country fair or country rock show, this outfit will get you there in style! We paired our elegant and beautifully patterned Inez boots with a cute, graphic tank and an ultra-cool fedora. Slip on your favorite denim mini skirt and this outfit will be great for day or night! Rock the bed head chic locks if you're heading to the rock show or throw your hair up in a messy bun if you're heading to a night at the fair with friends.
Look Seven: Cat's Meow

You will look puur-fect in this outfit no matter where your day brings you! If you're keeping it casual and heading to brunch with your beau, pair our classic, premium leather Lee Ann kilimboots with this "paw"some graphic tank. Dark wash denim shorts and a belt that's as unique as your boots really ties this look together. Grab a hat and a pair of aviators to accessorize this 'fit. For a nighttime look, throw on a lighter wash denim jacket, pull your hair up into a messy pony and layer on the jewelry for a funky fresh look.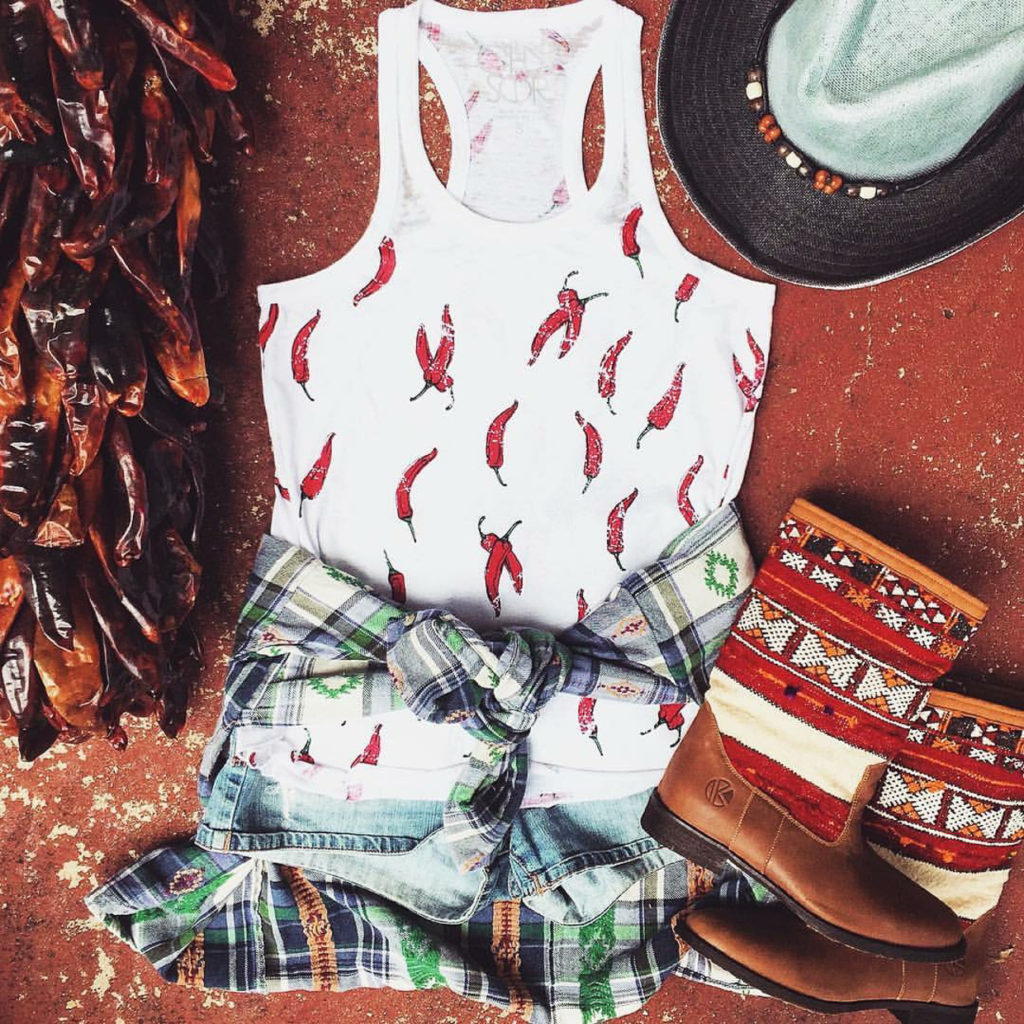 Look Eight: Feeling Hot

Turn up the heat in this outfit! You're sure to sizzle when you rock our vintage kilim rug Lee Ann boots! Featuring a splash of warmth from the red in your boots, this spicy pepper shirt goes perfectly with our comfy Lee Ann's. Pair with denim shorts, a cute hat and a boyfriend style plaid shirt, this look begs to be taken out on the town! Whether you're having a beach day or hosting a BBQ, this outfit will have you feeling hot, hot hot! Pair with a cropped leather jacket for when it gets a little chilly and you have the perfect day to night outfit.
Look Nine: Life is an Adventure

Up for a day of adventuring? You need this outfit then! We paired our unique Inez heeled kilim boots with a cute graphic tank and our favorite travel companion; a huge backpack to fill with all the essentials! Throw in some snacks, a towel, your cutest bathing suit and your favorite sunnies and you're set for a day of hiking to the lake or relaxing on the beach. Add a fedora for the perfect casual outfit that will get you where you need to be. Stopping somewhere for drinks with your friends? Try adding a long maxi skirt, some statement jewels and a little swipe of lipstick and you're set!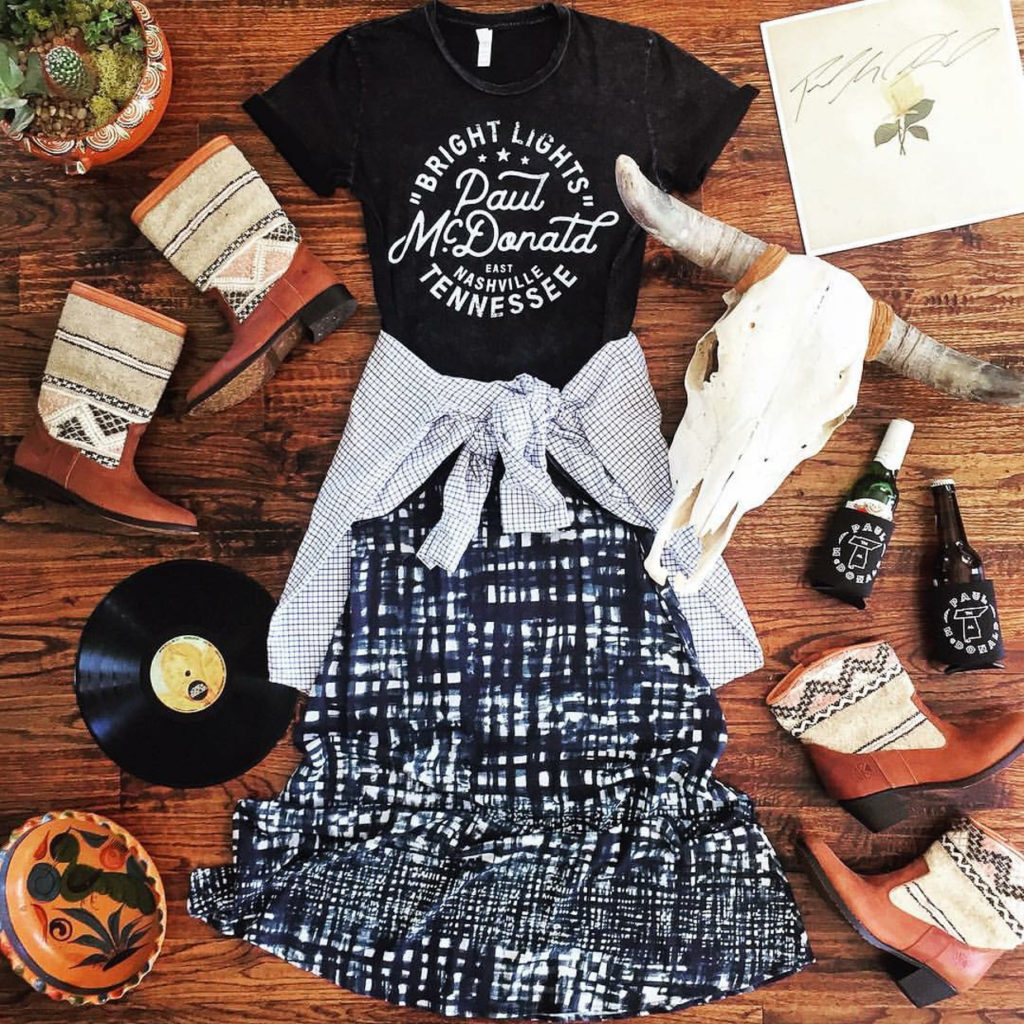 Look Ten: Off the Record

We couldn't decide our favorite shoes for this look, so we went with two styles; the classic Lee Ann's and the ultra-chic Inez's. You can rock these boots night or day, dressed up or down and you're still going to be the coolest girl in the room with these babies on! We paired our premium leather boots with a long, patterned maxi, graphic tee some drinks and our favorite records for a day (or night!) of fun. This look definitely calls for "messy hair, don't care" vibes, so rock the bed head curls or messy bun and you're still going to look amazing. A bright, bold lip and relaxed long sleeve shirt can take this look from day to night!

How do you style your kilim boots?
We LOVE to see how you style our boots! Whether it's a night out with the girls or bringing them along to whatever festival is rolling through town, we want to see how you wear them. Remember to tag #thekindreds so we can take a look. We hope it was inspiring to show you our 10 perfect looks for the festival season! You can also shop these boots, here.
Happy styling!
With Love,
The Kindreds