His and Hers Roll Top Backpacks for Endless Adventures!
19/3/2019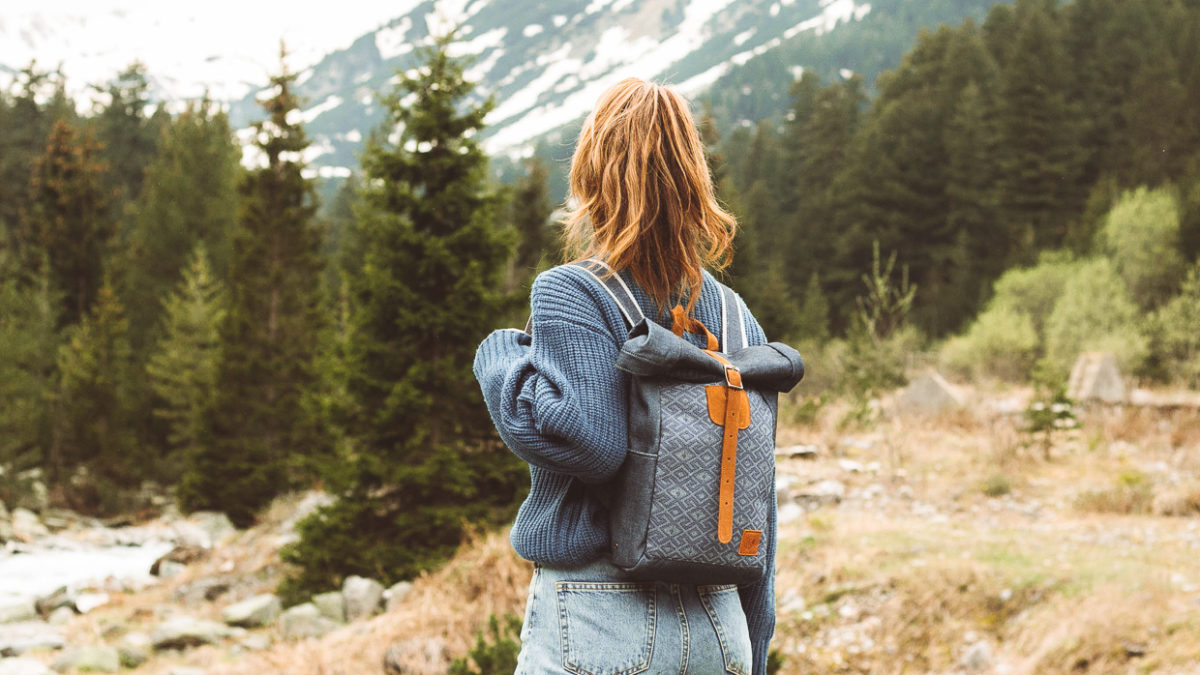 Sit back, relax and enjoy all the fun…

On any type of adventure life throws at you with our unique roll top backpacks. Designed with water-resistant fabric, our roll top backpacks are the perfect companion to take with you any and everywhere! Crafted with our signature woven fabrics, the base fabric has also been stonewashed to give it a more vintage vibe. The roll top backpack isn't just strictly for fun – take this bag with you to work or school and instantly be the center of attention with your unique backpack! Great for work and play, you will not be disappointed with your roll down style backpack.

Roll Top Backpacks for Any Adventure

Our roll top backpacks feature leather and brass details and have pockets on either side, perfect for stashing your essentials! The roll top backpacks come in two sizes, small and large, to perfectly fit all of your needs. Each size features a laptop compartment too; keeping your valuable computer safe and secure at all times. This bag is perfect for everyday use because it can fit all the essentials, weather for work or play.
If you're toting it to school or work, the unique roll-down style allows you to adjust the volume to suit your needs. From important files, to that A+ research paper you wrote the night before, your roll top backpack can store it all (and with extra room for your lunch)! If adventuring is more your thing, take your beautiful backpack to the sandiest of beaches or the coolest of climates (water resistant!) and you'll definitely be serving up boho-y cool looks, while still being super practical.

His and Hers Stylish Roll Top Backpacks

Amber of @amsadventures shows us how to travel in style with her roll top backpack! While globetrotting all over the world, Amber and her boyfriend make a pit stop in Bulgaria. Showing us just how versatile this bag can be, they both take the bag for a spin! Amber pairs our unique backpack with a pair of ultra comfy, "mom jeans" with an oversized, cozy sweater and a cute, tousled high ponytail. The perfect relaxed, cool 'fit for exploring high up in the mountains. Her boyfriend takes a stroll through the greenery with cuffed jeans, comfy sneaks and a casual shirt. The perfect travelin' accessory, Amber and her beau make this an adventure they'll never forget!

Our beautiful, handmade roll top backpacks are truly a musthave for getaways. The unisex style makes it a great companion for anyone and the beautiful details make it an iconic staple for work, school or fun in the sun! Dying to get your hands on one of our gorgeous, one-of-a-kind backpacks? Shop different styles and sizes here and don't forget to tag #thekindreds so we can see how you style your new roll top bag! Adventure on!
With Love,
The Kindreds